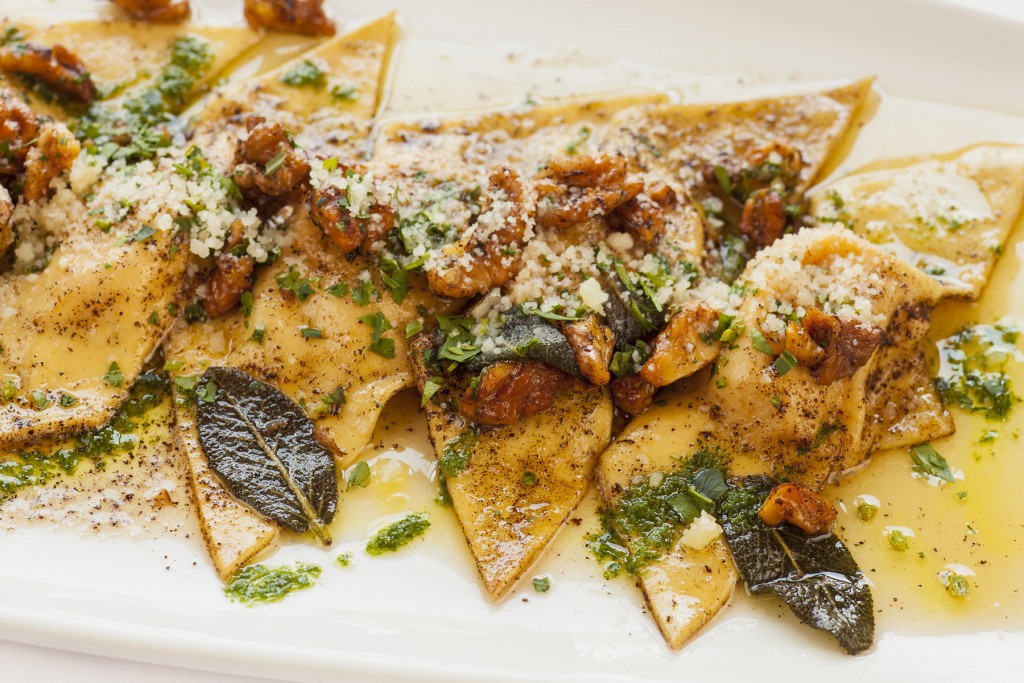 October is National Pasta Month and what better way to celebrate than with a delicious seasonal recipe! Try our Butternut Squash Ravioli with Brown Butter Sage Sauce.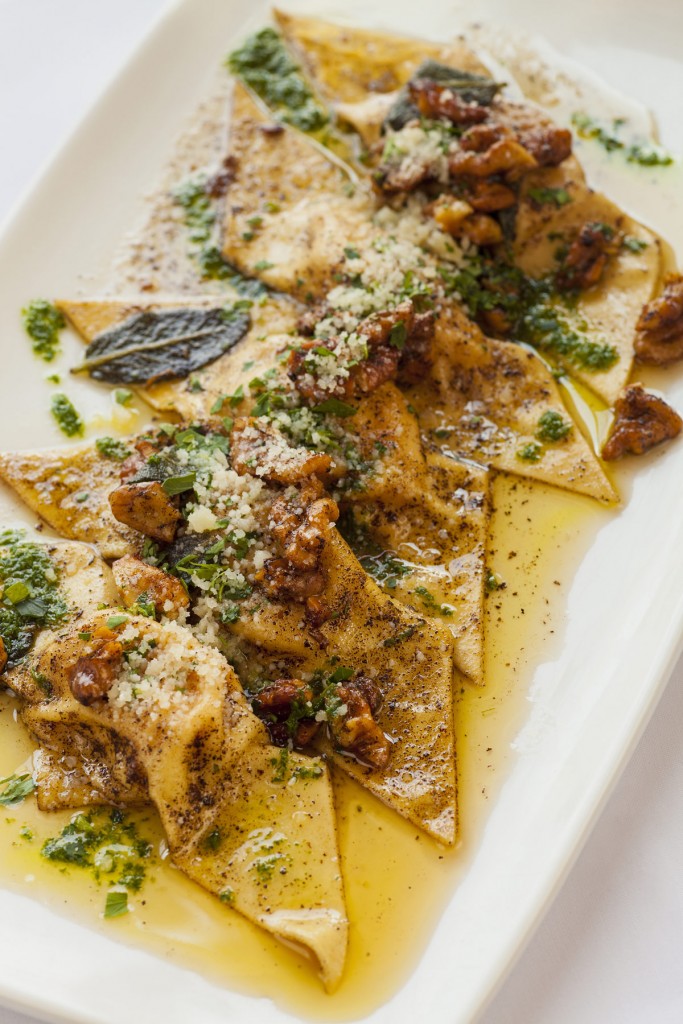 The filling in this recipe is seasonal, but the simple brown butter sage sauce is classic. So while it's great for Butternut Squash Ravioli, you can try it with mushroom, cheese, and even meat filled ravioli.
Your tool choice for making ravioli is completely up to you. We like pasta forms/makers because they give you uniform, air-tight pieces and utilize all your handmade pasta. The Ravioli Wheel is great for making your own shapes, different pasta, and can be used for other dishes like pie! The pasta stamp is cute and small. Just make sure your able to scoop out the same amount of filling for each piece.
Butternut Squash Ravioli with Brown Butter Sage Sauce

Ingredients
Ravioli

2-pound butternut squash, halved lengthwise and seeded
1 medium onion, chopped (about 1 1/2 cups)
1 1/2 teaspoons ground sage
1 tablespoon unsalted butter
2 large shallots, chopped (about 1/2 cup)
1 garlic clove, minced
3 ounces aged goat cheese, grated (about 2/3)

Sauce

3/4 cup butter (1 1/2 sticks)
2 tablespoons torn fresh sage leaves
1/2 cup walnuts, chopped
1/4 teaspoon kosher salt, plus more to taste
1/4 teaspoon freshly ground black pepper, plus more to taste
1/3 cup grated Parmesan cheese
Directions
Preheat 425 degrees.
Make fresh pasta dough, chill in fridge.
Put squash halves, flesh sides down, an baking sheet and roast in middle of oven 30 minutes, or until flesh is very tender.
Meanwhile, cook chopped shallots, sage, butter, and salt and pepper to taste in a skillet over medium heat. Cook and stir for about 5 minutes or until the onion is golden brown. Stir in garlic and cook for another minute.
When squash is cool enough to handle, scoop out flesh into a bowl and discard skin. Mash squash with a fork until smooth.
Let mixture cool and wait until squash is cooked. Scoop out cooked squashed and mash with a fork.
Add mixture to squash and then add the goat cheese.
In a 6-quart kettle bring 5 quarts salted water to a gentle boil for ravioli.
Roll out pasta into a mold, pasta cutter, or ravioli stamp. Scoop out desired mixture and form ravioli. Press down around filling to force out air and seal edges well. If desired, trim excess dough with a round cutter or sharp knife.
In skillet cook butter with walnuts over moderate heat until butter begins to brown, about 3 minutes, and immediately remove from heat (nuts will continue to cook). Season butter with salt and pepper, and torn sage and keep warm, covered.
Cook ravioli in batches in gently boiling eater until done. Carefully transfer ravioli as cooked with a slotted spoon. Top with brown butter and sage sauce. Add parmesan cheese.