We're happy to announce the classes for our Annual Chocolate Extravaganza! Mark your calendars for November 13th and 14th. With giveaways, samples, discounts, demonstration classes, and hands-on training, this is one event you won't want to miss!
We are offering informative and entertaining classes. Even if you aren't able to attend one, don't worry – this year's Chocolate Extravaganza will have more than enough fun things around the store!
Friday, November 13th Classes: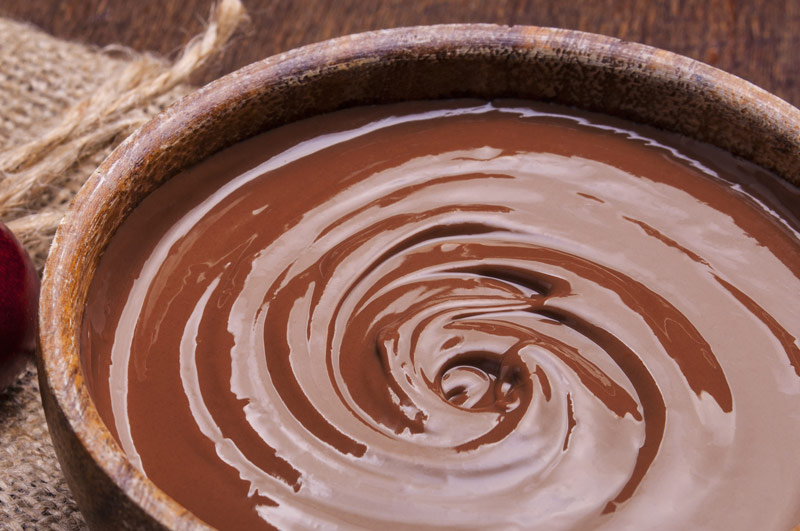 Get ready to learn with fun, free demonstration class. Limited seats. Only signup if you're planning on attending. Must be 12 or older to register. First 50 spots are guaranteed. The rest will be on a wait list.
Free Demonstration Friday Classes >
10am – Chocolate 101 with Jose Lim:
A presentation describing the different types of chocolate and their applications. Chocolate labeling and proper care will be discussed. We can finish by tasting 4-5 chocolates.
12pm – Chocolate Tempering (seeding method) with Jose Lim:
A presentation describing the different techniques for tempering, key factors in successful tempering and key temperatures.
CANCELLED 1:30pm – Leaf Croquants with Rebecca Millican:
Delicious layers of sugary goodness folded together to make this confectionary delight (very similar to the center of a Butterfinger). Rebecca will teach us how to make, dip and serve this fun treat!
NEW CLASS 1:30 Tempering and Truffles – Kim Allison
3pm – Simple Holiday Desserts and Decorations with Jose Lim:
Learn some fun, and unique ways to dress up your holiday parties with chocolate desserts!
CANCELLED 4pm – Truffle Making with Rebecca Millican:
Everyone loves these bite-sized treats. Learn some fun new ways to make the perfect truffle!
NEW – 4pm Chocolate Covered Popcorn with Brad McDonald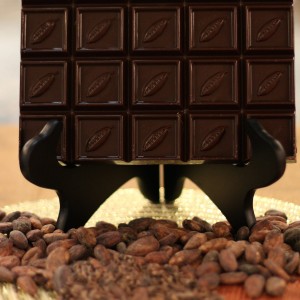 with Ruth Kendrick
Friday, November 13 10am – 12:30pm | $65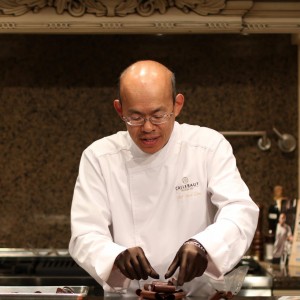 Hands-on Tempering
with Jose Lim
Friday, November 13th 4pm – 5:30 pm | $15
Saturday November 14th's Classes: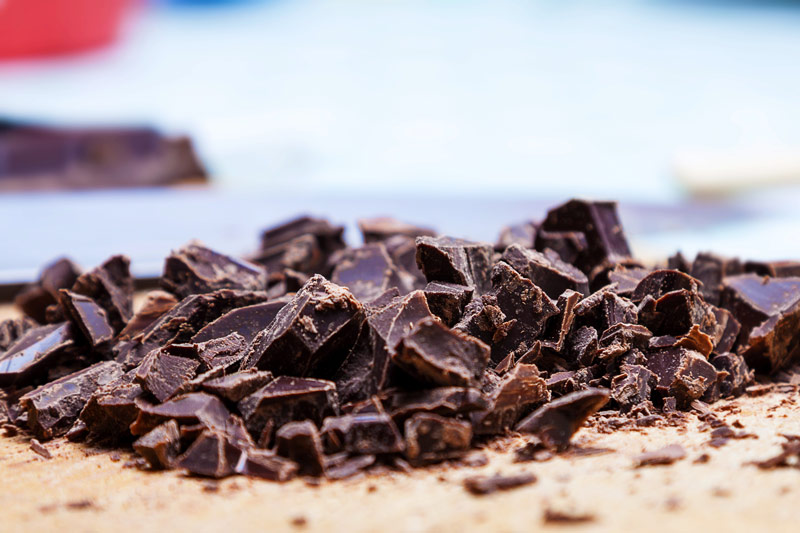 Make sure you register for informative and interesting classes! Must be 12 or older to register. First 50 spots are guaranteed. The rest will be on a wait list.
Free Demonstrations Saturday Classes >
10 am – Couverture vs Compound with Rebecca Millican
Choosing the right chocolate for the correct application.
11:30 am – Baking with Chocolate-with Rebecca Millican
Finding the right way to incorporate the correct types of chocolates when baking. Rebecca will be demonstrating a crowd favorite-molten lava cakes.
1:00 pm – Tempering with Kim Allison, Thermoworks
The right chocolate and the right tools matter when trying for chocolate perfection. Learn Kim's secrets to chocolate tempering and how the right tools make all the difference.
2:30 pm – Decadent Verinnes with Romina Rasmussen
This dessert is high quality, exceptional ingredients placed in a personalized dish-make this dessert a perfect addition to your holiday parties. We are more than thrilled to have Romina from Les Madeleines joining us for this special class.
4:00 pm – Chocolate Covered Popcorn with Brad McDonald
By far, one of our most requested recipes is for our chocolate covered popcorn. Brad McDonald is our in house popcorn master and will share his secrets to this favorite neighbor gift! His simple steps and tricks will make this a yummy treat for all to make.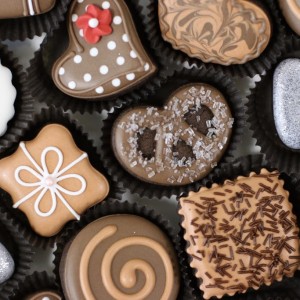 Chocolate Sugar Cookies
with Sugar Bliss Cookies
Saturday, November 14th 10:00am – 12:30pm | $65
(Sold out. You can put your name on a waitlist)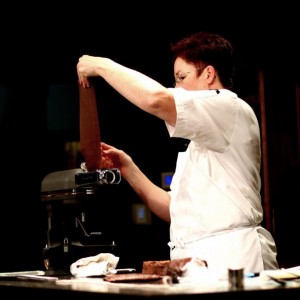 Hands-on Modeling Chocolate (making chocolate roses)
with Rebecca Millican
Saturday, November 14th 2:00pm – 3:30pm | $15
(Sold out. You can put your name on a waitlist)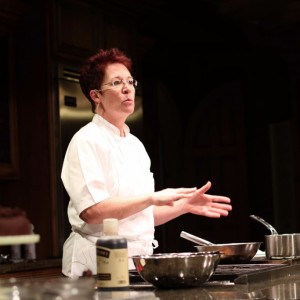 Caramelized/Chocolate Nuts
with Rebecca Millican
Saturday, November 14th 4:00pm – 5:30pm | $20
(Sold out. You can put your name on a waitlist)