After dyeing dozens of hard boiled eggs, you're going to what a couple ideas on how to use leftover easter eggs. We've got three simple recipes to help you chow down and transform your eggs!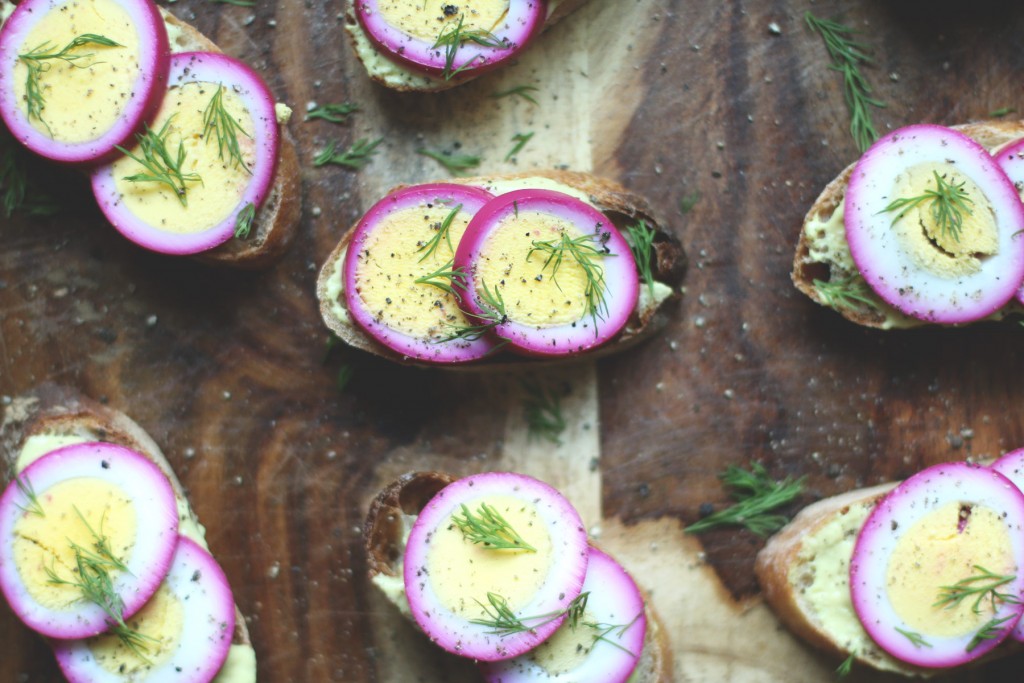 Beet Picked Egg Tartine Change the taste and the color of your eggs by pickling your eggs. They end up looking vibrant and beautiful while tasting tart and sweet.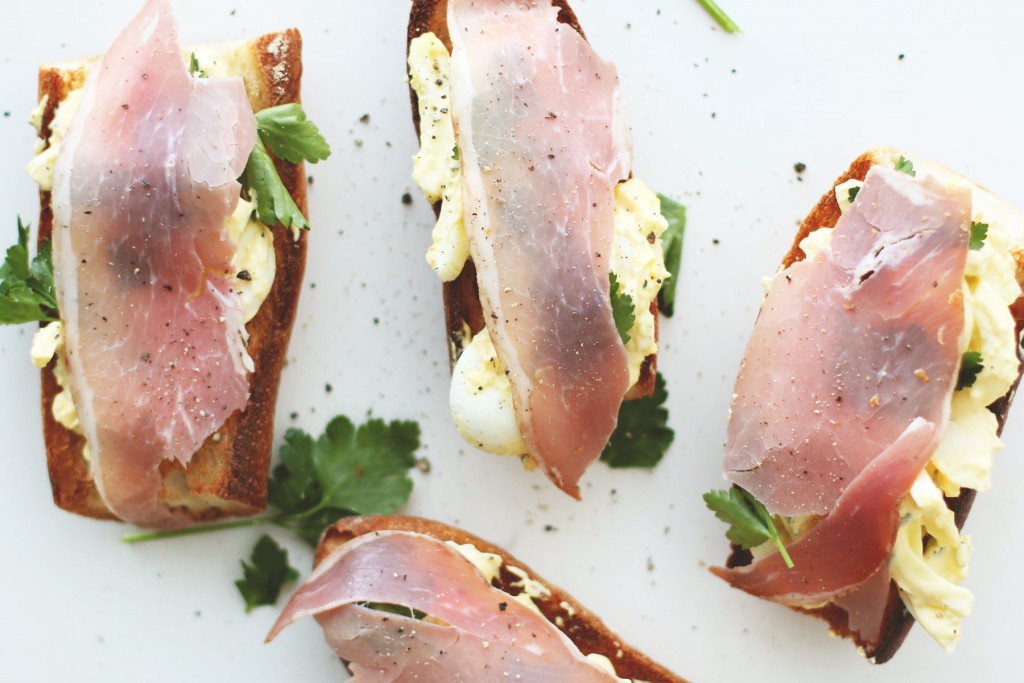 Egg Salad Crostini Pickled egg salad salad on a delicious slice of bread and topped with a slice of proscuitto – that's how you conquer leftovers.
Artisan Deviled Eggs A classic appetizer for entertaining your friends with some finger food. Our favorite is the lemon and capers! Make them perfect by using a pastry bag and tips to pipe the mixture back into the egg.