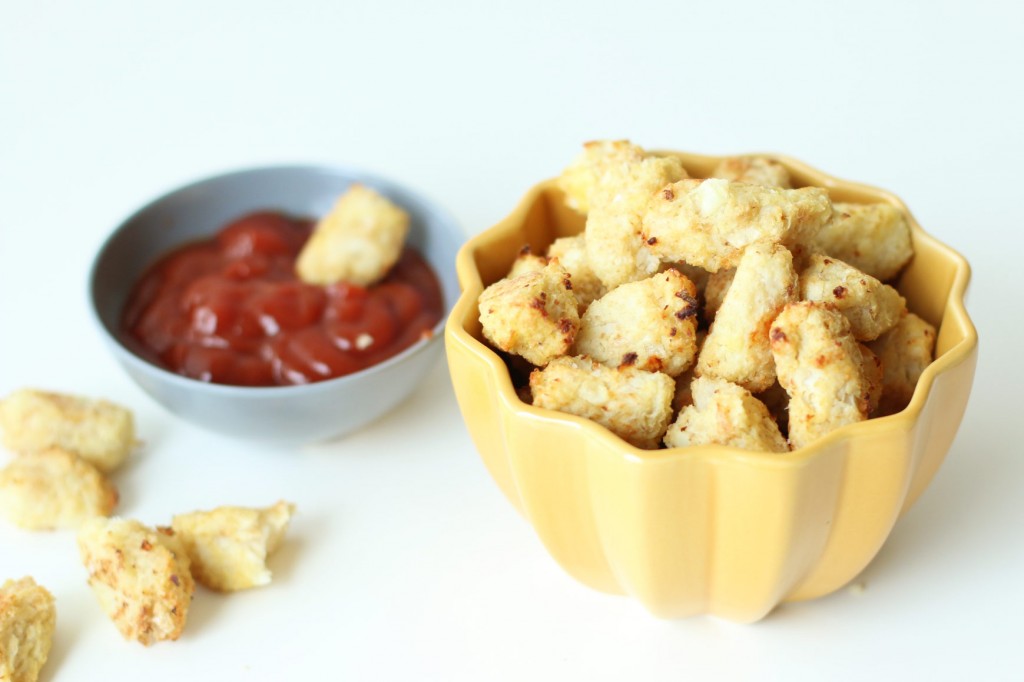 Put a healthy spin on a classic snack with Cauliflower Tater Tots. Not only will these satisfy your hunger cravings, but you'll get a serving of veggies in the process.
Ingredients
2 medium heads cauliflower, cut into florets
1/4 cup small diced onion
1/4 cup grated Parmesan cheese
1/4 cup finely ground breadcrumbs
1 large egg
1 teaspoon salt, more salt to taste
Directions
Preheat the oven to 350?F. Grease a nonstick baking sheet liberally with cooking spray.
Bring a large pot of salted water to a boil. Add the cauliflower florets to the water and cook them just until fork tender, 5 to 10 minutes. Thoroughly drain the florets and transfer them to a food processor or potato ricer. Pulse the cauliflower for a few seconds just until the it breaks down into small pieces (about the size of grains of rice). (Overmixing will cause the cauliflower to get too wet to form.)
Measure out 3 packed cups of the cauliflower and add it to a large bowl or back into the food processor. You can process the diced onion and remaining ingredients with the cauliflower, so you don't have chunks or stir the ingredients in a large bowl.
Using your hands, scoop up 1- to 2-tablespoons of the mixture and mold it into a tater tot shape. Place it on the prepared baking sheet and repeat the shaping process with the remainder of the mixture.
Bake the tots for about 20 minutes then flip them and bake an additional 10 to 15 minutes until crisped. Remove and serve.