Add one of the most iconic barbecue side dishes to your party with Beer-Battered Onion Rings. Chef Todd demonstrated these delicious treats at the grilling gala and we just love them!
The best tool you can get to prevent tearing up when you cut up your onions is a very sharp knife. If  you need a little more protection, we do offer onion goggles!  You can use any plates or bowls to dredge and dip your onions, but we really like how shallow and stackable these food prep trays are for coating food.
Personally, I prefer the battered onion rings over breaded. They don't seem to lose their crispiness as fast, they are less messy to make, and people seem to only need a couple to get full. You can use this batter recipe on other foods too! I like using beer-batter on squash blossoms, fish, and zucchini.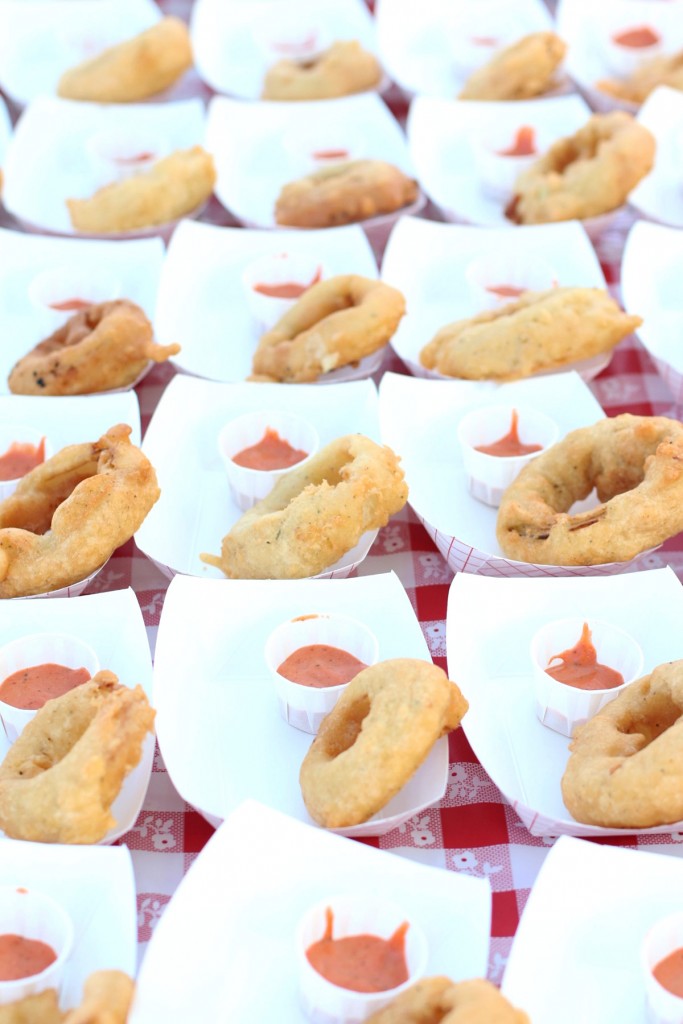 Beer-Battered Onion Rings
Ingredients
10 ounces of flour
2 teaspoons baking powder
1 egg
1/2 tablespoon Chef Todd's Pit Seasoning
1 pint of beer
4 pounds of onions, whole
flour for dredging
Directions
Sift the dry ingredients together. Beat the egg in a separate bowl. Add the beer to the beaten egg. Add the egg and beer mixture to the dry ingredients, mix until smooth. Peel the onions and cut in 1/2 inch thick slices. Break the slices into rings and dredge in flour.
Dip the rings in the batter a few at a time. Using the swimming method, deep-fry at 375 degrees until done. Drain on paper towel, season with additional salt and white pepper- Serve hot.