It's time to make use of all of summer's fresh berries with a delicious grilled dessert pizza with balsamic strawberries. With a honey marscarpone base, this treat will be the perfect ending to your summer meals.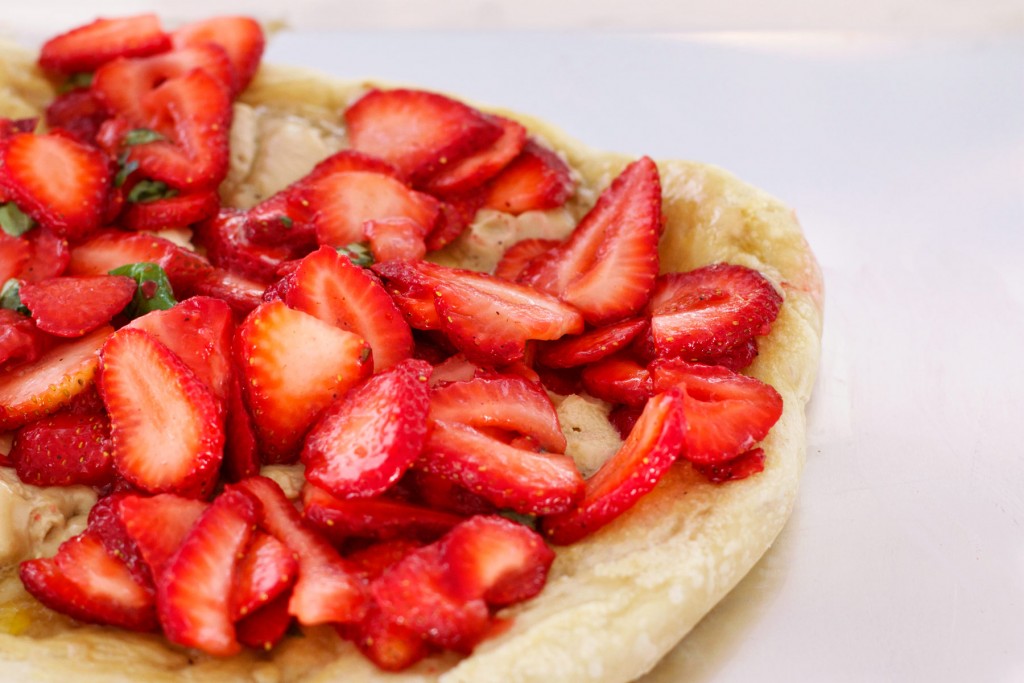 We were lucky enough to have Susie from Hey Grill, Hey come and show us this recipe at our grilling gala. It's one of her favorites and for good reason. It's easy to make for one, two, or ten people. Plus, you can easily change it up with different berries and fruits.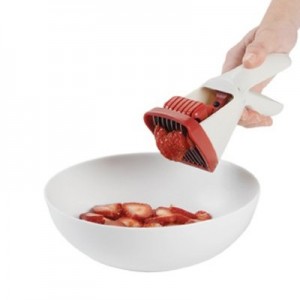 The strawberry slicer is one of those products that you didn't even realize you need until you use it. It was so easy to cut up a bowl of strawberries in uniform slices for the Grilling Gala, that I had to get one myself.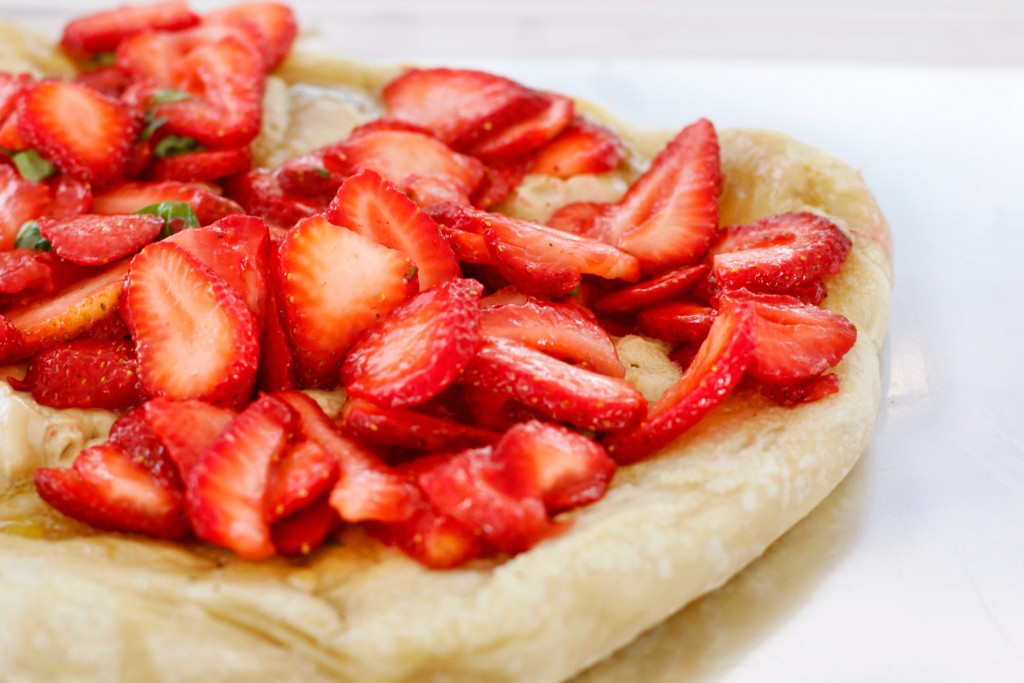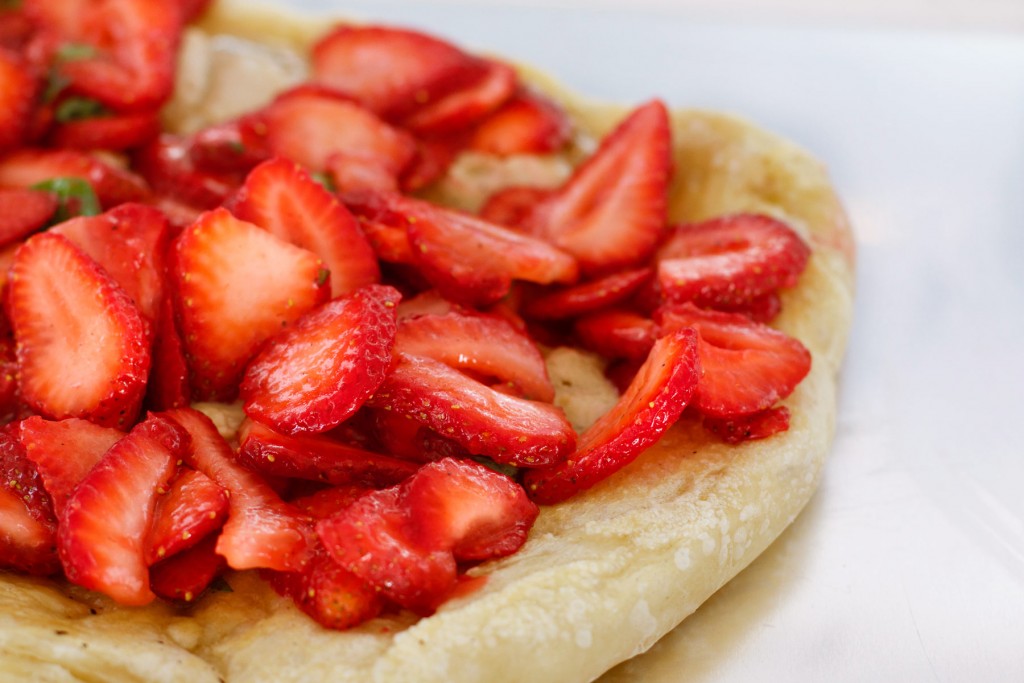 Dessert Pizza with Balsamic Strawberries
Ingredients
Pre-made pizza dough
6ox mascarpone cheese
1 tablespoon honey
2 cups strawberries, sliced
1 teaspoon olive oil
2 tablespoons fresh basil, cut in ribbons
1 tablespoon white balsamic vinegar
1 teaspoon Kosher salt
1 teaspoon fresh cracked black pepper
Directions
Preheat your grill to High. Roll out the pizza dough and place directly on the grill. Cook for 4-5 minutes/side.
Combine the mascarpone and honey and spread on top of the pizza.
Gently combine the strawberries, olive oil, basil, balsamic, salt and pepper.
Sprinkle on pizza. Slice and serve.