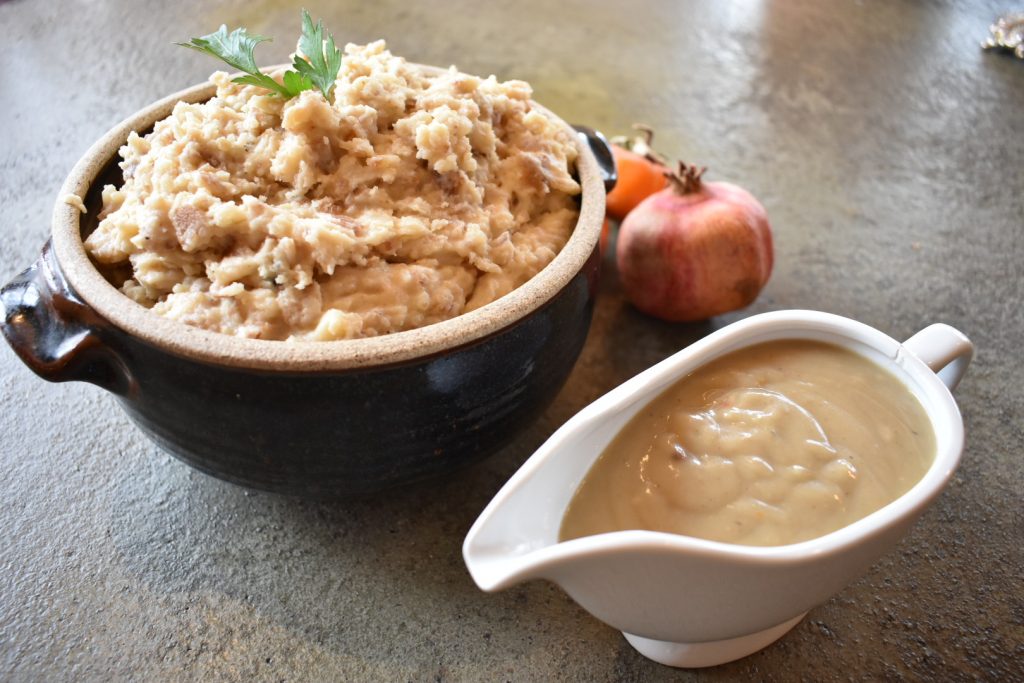 We don't take our gravy lightly. It might was well come from fresh meat drippings, or not exist at all. Until now, we just didn't think it was possible to create that kind of flavor without having cooked a roast or whole turkey, but with the right flavorings and herbs, you can get pretty darn close.
Ultimate Homemade Scratch Gravy
Ingredients
1 bay leaf
1 tsp dried Thyme
6-8 fresh parsley stems
8-10 whole peppercorn
2 Tbsp butter
1/2 cup chopped onion
1/4 cup chopped celery
1/4 cup chopped carrots
1/4 cup all-purpose flour
5 cups broth (turkey, beef, chicken)
Directions
Place the bay leaf, thyme, parsley, peppercorns on a square of cheesecloth and tie up with a bundle of cooking twine.
Heat the butter in the bottom of a pot over medium heat. Add the chopped onions, celery and carrots. Saute them for a few minutes, until the onion is partially translucent. Sprinkle in the flour and stir to form a paste. Cook for 3 minutes, until the flour is lightly browned, stir often to avoid burning.
Whisk in 3 cups of the broth, bring to a boil over medium-high heat, then lower the heat to a simmer. Add the herb bundle and reduce the volume of the gravy by a third, about 20 minutes.
Remove the pan from heat and retrieve the herb bundle. Carefully pour the sauce through a mesh strainer.
Return sauce to the pan and stir in 2 cups of the broth and return the herb bundle to the pot. Bring back to a boil and then lower to a simmer. Simmer for about 50 minutes or until the sauce has reduced by half.
Discard the herb bundle. Strain the sauce through the mesh strainer one more time. Season with salt and pepper. Enjoy that tasty homemade gravy!
Recipe adapted from Traeger.com
Using a good quality broth will make or break this recipe. Which is why we use our Culinary Crafts broth (only sold in store, sorry web shoppers, we just can get it shipped to you cold enough. This is our plea to have you come in store and visit us!)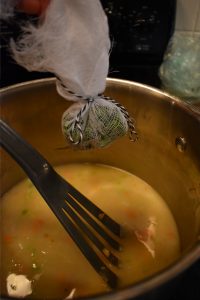 The herb bundle is adorable, and actually serves a purpose. Since you'll be straining your gravy, you'll want to have some herbs all tied up so they can be saved for the second round of simmering. And, yes, the bay leaf really does make a difference. Trust us.
[masterslider id="10″]
Check out our Thanksgiving posts to make the most delicious Smoked Thanksgiving Dinner.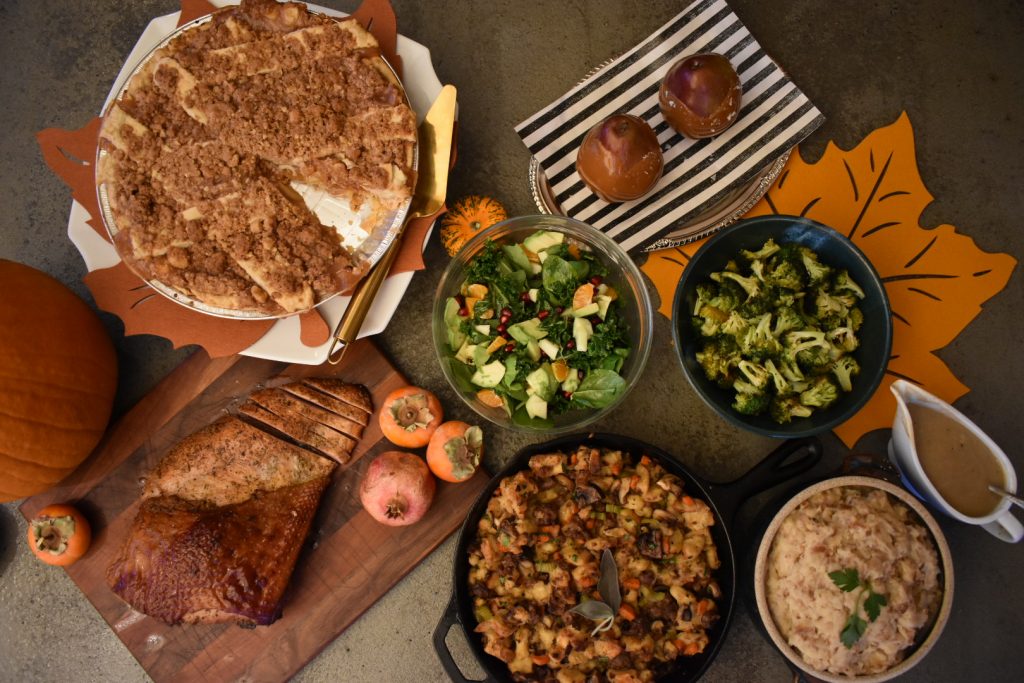 [masterslider id="11″]