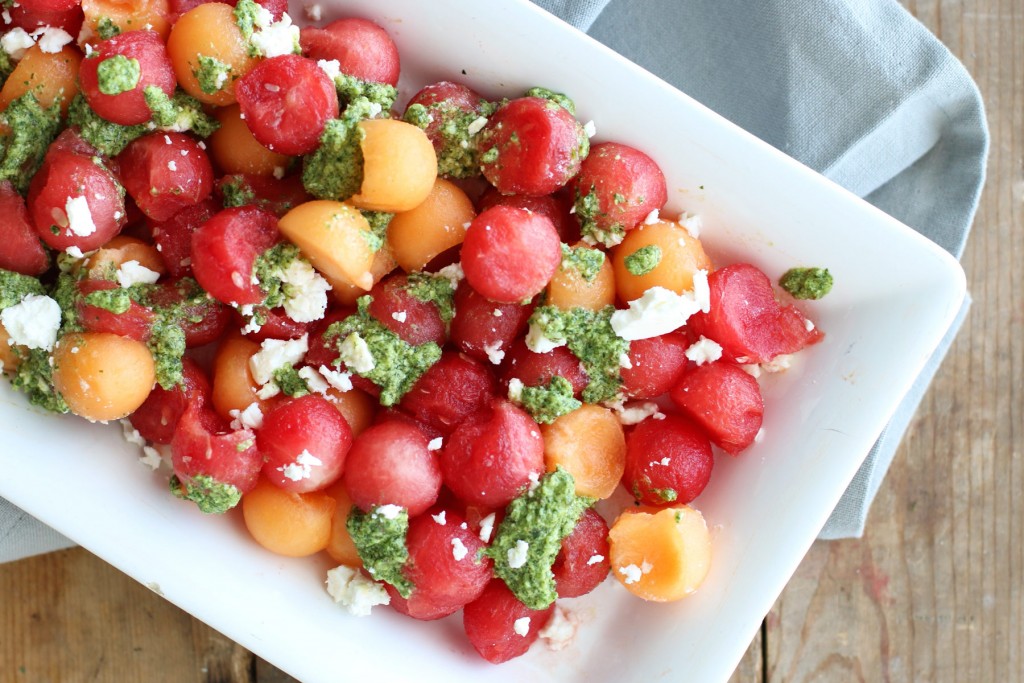 Start your barbecue off with something cool – a Watermelon Salad! With fresh mint pesto, crumbled feta cheese, and cantaloupe, this light appetizer will complement your dishes with its crisp textures and refreshing taste.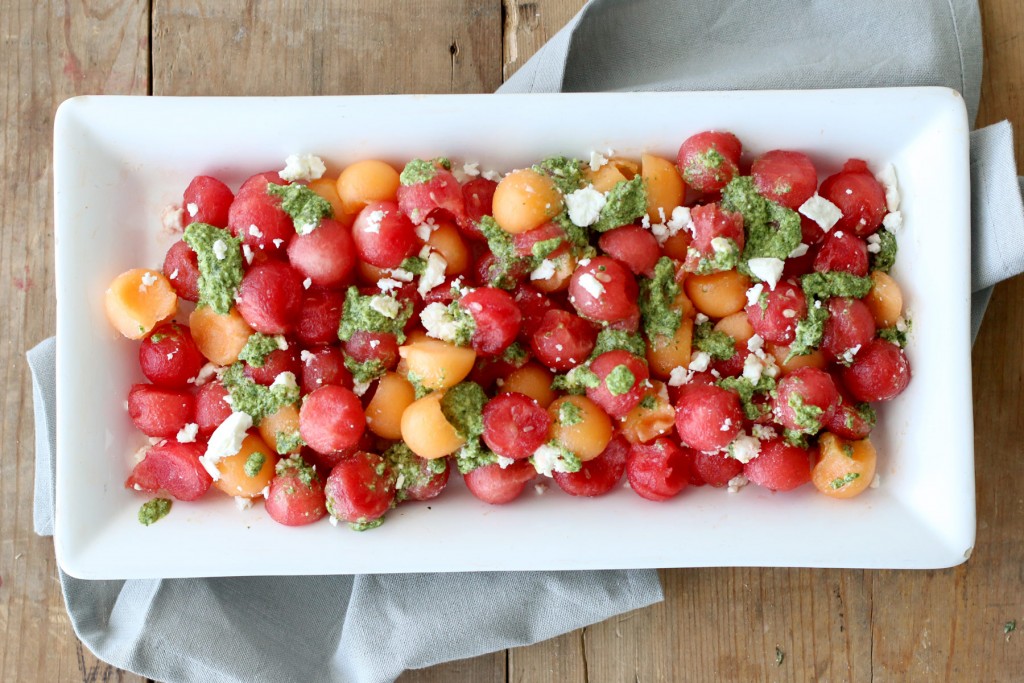 We love eating fruit just the way it is! It's so flavorful and doesn't need anything. However, it's fun to transform their naturally sweet flavors by adding something slightly salty to the mix. We choose feta because of it's mild flavor and crumbly texture. If you make the mint pesto without the feta, it can be a minty dressing – just serve the feta on the side.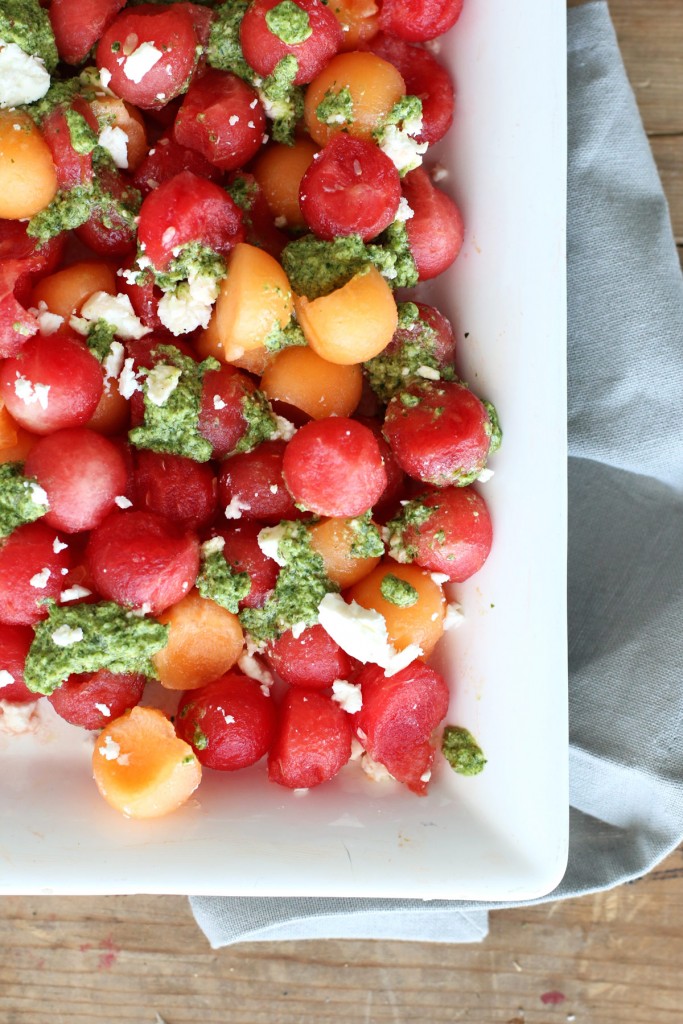 Ingredients
1/4 cup almonds. slivered
2 cups fresh mint leaves, rinsed and dried
2 medium garlic cloves
1 tablespoon lemon juice
1/3 cup extra-virgin olive oil
1/4 cup crumbled feta cheese
Salt and Pepper to taste
Directions
Add almonds, mint, and garlic into a food processor.
Pulse until finely chopped. Stop pulsing and scrape down the sides as needed.
Keep the food processor running and pour a steady stream of olive oil into the mixture.
Add lemon juice and feta.
Salt and pepper to taste.