Snow Cones are the quintessential summer treat. We've compiled a list of the essential tools for mimicking the sweet treats from your favorite roadside shack.
1. The Machine
A great snow cone starts with the right machine.
Snow cones are made one of two ways: crushed ice or shaved ice. The difference is simple – crushed ice results in larger granules of ice. The syrup settles more quickly and the ice is a bit crunchier. Shaved ice is finer – almost light and fluffy. Flavor is suspended in the ice and the ice stays softer.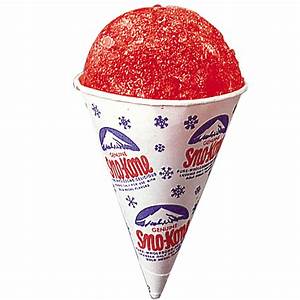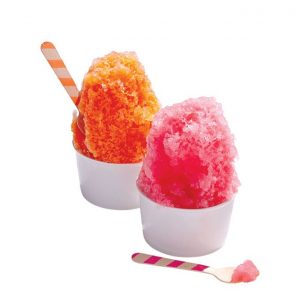 Shaved Ice machines are gaining in popularity. They are now available in residential models, allowing you to mimic the popular shaved ice shops. Check out the residential model here. Commercial model available here.
Crushed ice machines have always been a classic concession. Shop crushed ice machines, here!
2. The Vessel
Once your machine is ready to go, you'll need a vessel for your perfectly shaved (or crushed) ice!
There are so many styles and options.
First, the classic paper cone. This classic style has nostalgic charm. Shop for cones here.
Next, the sturdy styrofoam cup. Available in a variety of sizes, these cups are gaining in popularity. They hold up to syrup and straws better than the paper cones. Shop for styrofoam cups here.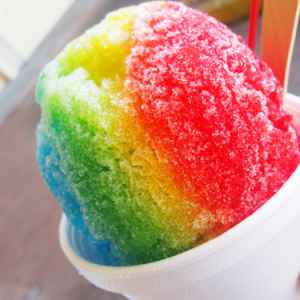 Last, the iconic flower cup. Made popular by Hawaiian shaved ice shops, these cups make for monstrous treats, than can handle extra toppings – cream, condensed milk, marshmallow cream, sprinkles, oreos, bean curd, and more!! Shop for these cuties here.
3. Sweeten with Syrups
This is the magic!!!! The flavor! The color! And there are so many options.
If you are committed to your snow cone addiction, you need a gallon jug of syrup. Available in all the classic snow cone flavors, you're sure to love these syrups. Shop for gallon jugs here.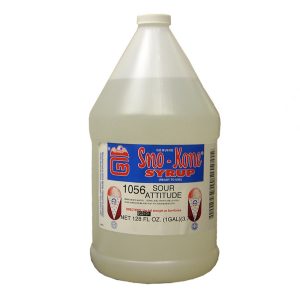 If you are are interested in unique flavor combinations, try the Stasero and Torani flavors. These syrups are available in over 80 flavors (including a few sugar free options). And they are perfect for flavoring sodas and coffees, so you are certain to use the whole bottle.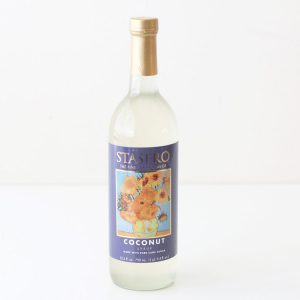 And don't forget the pump for the easiest application!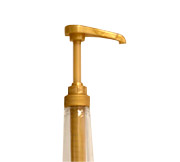 4. Finishing Touches
The spoon straw really seals the deal on your snow cone. Essential for any icy treat.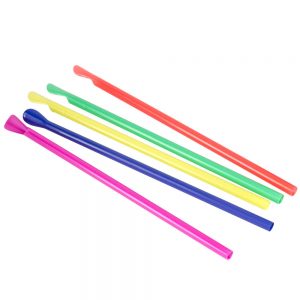 And we can't get enough of these sprinkle topped cones. Cute sprinkle blends available here.
So, tell us, are you addicted to these summer time sweets? I would love to eat them year round and now I can!