Move over Fondant, there's a new cake finishing medium that's come to town, and we think it's here to stay for a while. Meet the Chocolate Drip!
It's actually an old friend to the confectionery arena, but has been given new life with the current surge of popularity surrounding the straight-sided, buttercream frosted cakes.
People have been making a chocolate glaze, or a ganache, as a way to finish their pastries for centuries. Think of the most iconic way to frost an eclair? That's a swipe of milk chocolate ganache on top of the puff pastry shell.
So why are people making the shift from fondant to buttercream and chocolate glaze? I'm not the expert, but my best guess is because of one very important reason: taste! People love the flavor, texture and adaptability of buttercream. Cover that irresistable frosting in chocolate and you have a sure to please combination every single time.
Here's why the Drip is one of our favorite Cake Decorating Hacks:
1. The chocolate glaze adds amazing flavor that enhances the cake with out altering or distracting.
2. The Glaze is easy to make. Two simple ingredients: Cream + Chocolate.
3. The Drip and Glaze methods are simple to learn, and don't require a lot of specialty equipment. Just grab a squeeze bottle and you're ready for action.
4. The chocolate glaze smooths and perfects your cake to make it look polished and pretty without much work. We use it to make our cakes look MUCH better than they actually are.
5. The chocolate glaze is then the perfect canvas for adding sprinkles, chocolate shavings, toasted coconut or frosting decorations.
Here's what you need to make your chocolate drip tomorrow: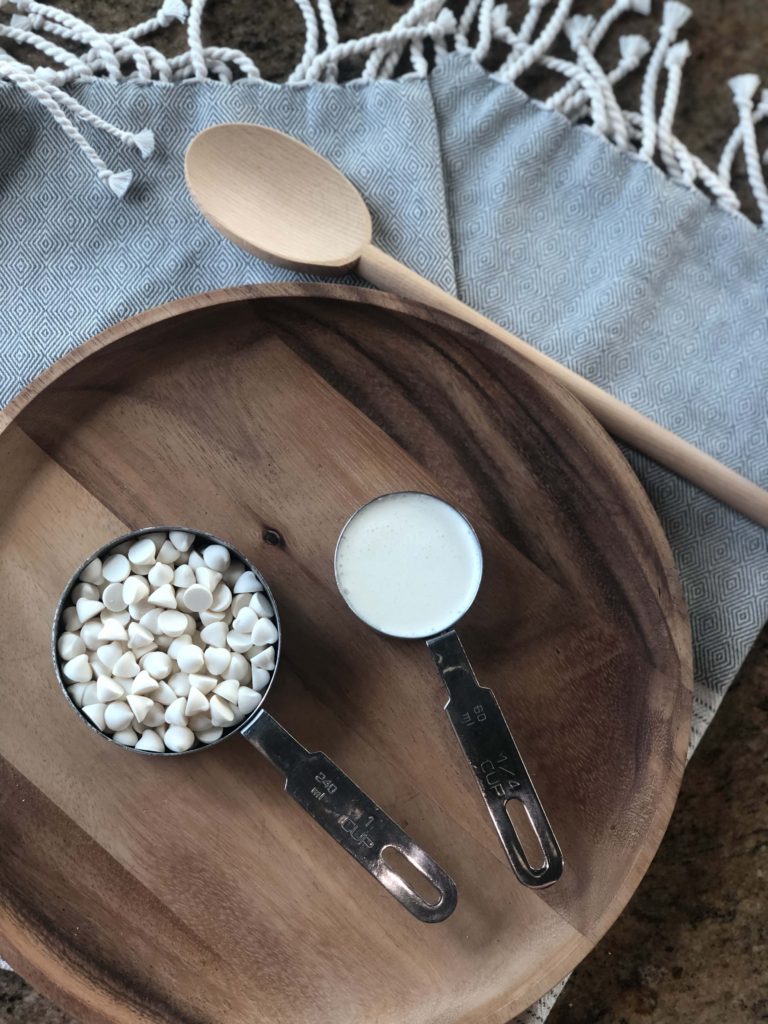 Chocolate- use a high quality flavor because you're definitely going to notice if you've covered your cake in a gross chocolate. You can use white, milk or dark. Decide which pairs best with your cake flavor and go for it!
Heavy Cream- stick with quality cream. It will pay off!
Squeeze Bottle or Wire Rack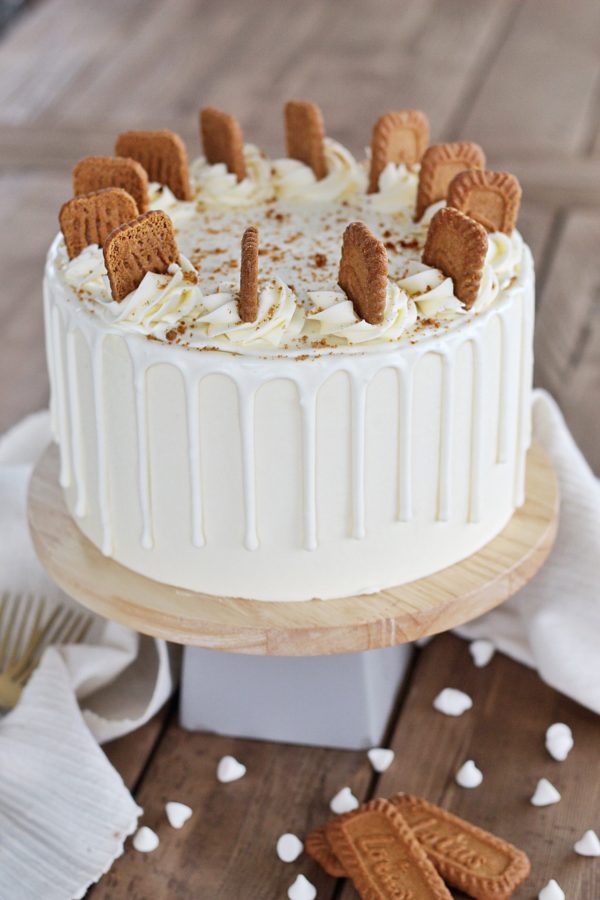 Print Recipe
Easy Chocolate Drip for Cakes
This instructional recipe is the staring point for making the perfect chocolate drip for you buttercream iced cakes and pastries.
Ingredients
For White Chocolate:
1 cup white chocolate chips
1/4 to 1/3 cup heavy cream
For Milk or Dark Chocolate:
1 cup chocolate pieces or chips
1 cup heavy cream
Instructions
1

Heat the cream in a microwave safe bowl for 60 seconds. Pour the cream over the chocolate chips and let sit for five minutes. Stir until smooth. Cool slightly.

2

Best to use the drip on a chilled cake.

3

For the classic ganache covered cake:

4

Place the cake on a wire cooling rack over a pan. Pour melted, smooth chocolate and cream mixture over the top of the cake. Look at the sides to make sure it is covering all areas. Once you've poured the chocolate, you can smooth it for just a few seconds before the chocolate starts to harden. Don't run your spatula or spoon over the chocolate once it starts to set.

6

Pour the melted chocolate and cream into a squeeze bottle. Holding your bottle at a 45 degree angle, right at the edge of the cake, carefully squeeze the bottle for about 3 seconds and allow the chocolate to drip down the side of the cake. Release the pressure and move around the cake pausing to squeeze the chocolate anywhere you want there to be a drip.

7

Once the drip is completed, you can pour the remaining chocolate in the middle of the cake and smooth it with an icing spatula. Just be careful to not push the chocolate over the edge to mess with your beautiful drip.
Notes
If your chocolate and cream sets up, or is too hard before you use it, you can definitely microwave the mixture a little at a time to soften it.
To see some of our favorite cakes with drool-worthy drips, check out Cake by Courtney's blog for classic and fun recipes all with cake.
Not sure which White Chocolate to buy for your drip, check out our "White Chocolate Drip Off" results on Instagram to see which chocolate we'd choose over and over again.