For our first demo class of the day we had a chocolate dipped pumpkin marshmallow. Here Chef Josh taught us a little bit about tempering chocolate to make sure the chocolate cast is ready for the filling. He showed us how to prep the filling, prep the chocolate, fill the molds, and save the cast-off chocolate. He also gave us tips about choosing the best chocolate, working with precise measurements , and temperature conversions. Then everyone in class was able to taste one of these confections. Delicious!
Some of the kitchen tools used by Chef Josh in this demonstration included a digital scale, chocolate molds, and a bench scraper.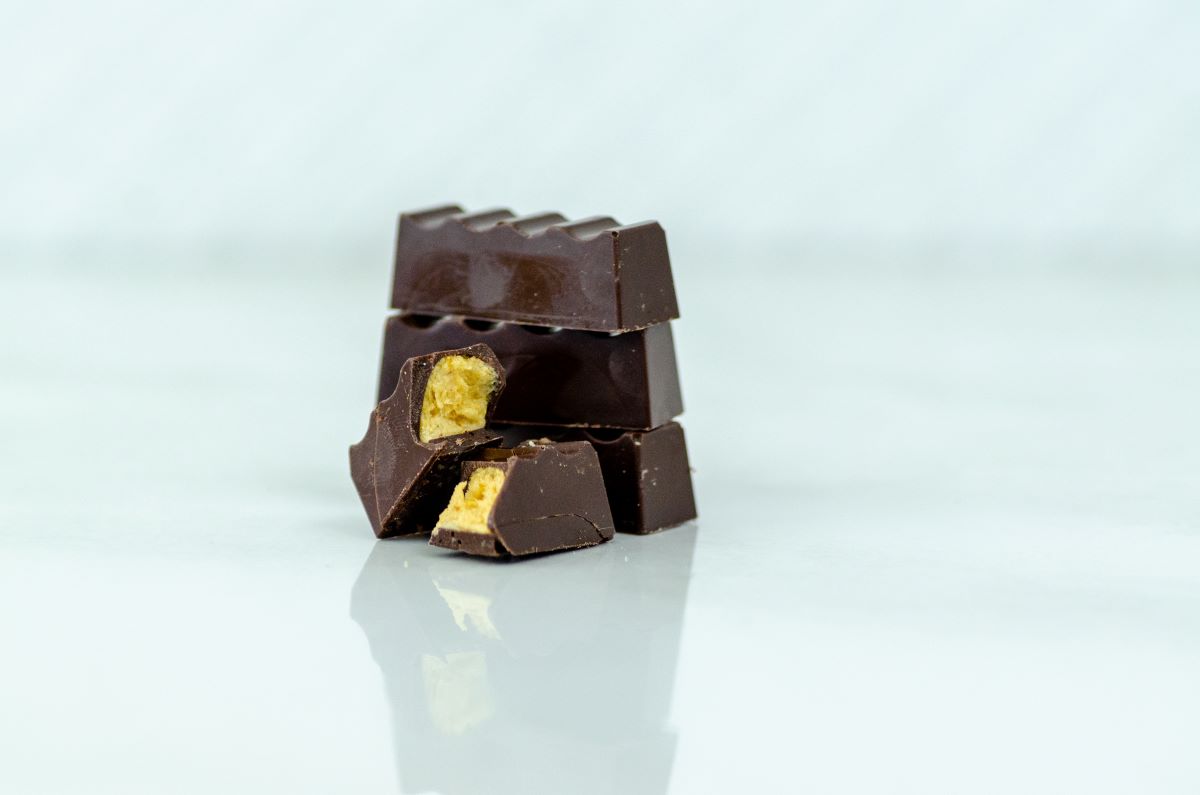 Print Recipe
Chocolate Dipped Pumpkin Marshmallows with Chef Josh from Guittard
Ingredients
13.25 grams gelatin
66.25 grams water (to bloom gelatin)
52.5 grams trimoline
0.5 grams cinnamon
0.5 grams nutmeg
0.25 grams ginger
45 grams water
158 grams organic sugar (can use honey or cane sugar)
100 grams glucose (corn syrup)
95 grams pumpkin puree
Instructions
1

Bloom the gelatin with the water, set aside.

2

In a 5qt mixing bowl, combine the trimoline and spices.

3

When gelatin is bloomed, add this to the 5qt mixing bowl. Along with residual water.

4

In a medium saucepan, combine the water, sugar, glucose, and pumpkin puree, cook until it reaches 110°C (230℉). Stir, stir, stir and expect some spitting and spattering.

5

Remove from heat and pour the hot syrup into the 5qt mixing bowl.

6

With a whip attachment, stir to incorporate ingredients and ensure gelatin is melted.

7

Whip on high until full volume is achieved (ribbon stage).

8

Remove from mixer and pipe into precasted chocolate shells, make sure the temperature is below 30°C (86℉).

9

Allow time to fully set before capping with chocolate.

10

Enjoy your chocolate dipped pumpkin marshmallow.