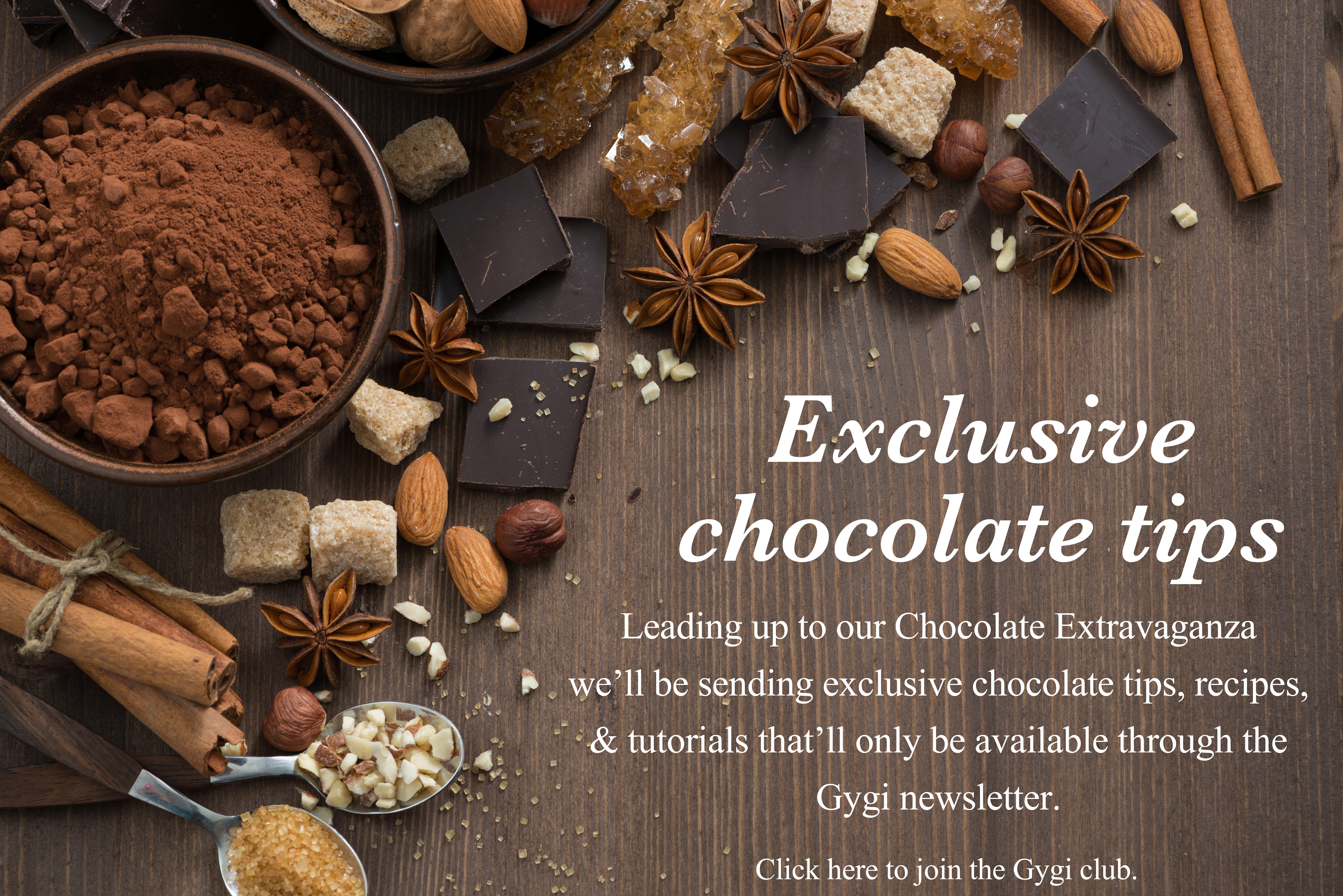 We are excited for our Chocolate Extravaganza weekend on November 14-15 and are sending out exclusive chocolate tips, recipes, and tutorials only available through our newsletter.
We thought of it as a great way to give all of our wonderful customers who can't make it to the Chocolate Extravaganza a chance to learn with us. We wanted to include everyone, no matter of distance or busy schedules, a chance to learn more about the wonderful world of chocolate.
Join the Gygi club and get free tutorials, fresh ideas, and exclusive offers only through the Gygi Newsletter.