This is a great recipe to throw together at the end of a chocolate making day when you have just a bit of tempered chocolate left over and don't want to have to store it. Just mix the chocolate with a little toasted coconut and spoon it into some paper candy cups. Et voila – Coconut Haystacks! Give it a couple of minutes to set up and you have yourself a quick and delicious little treat with almost no extra effort.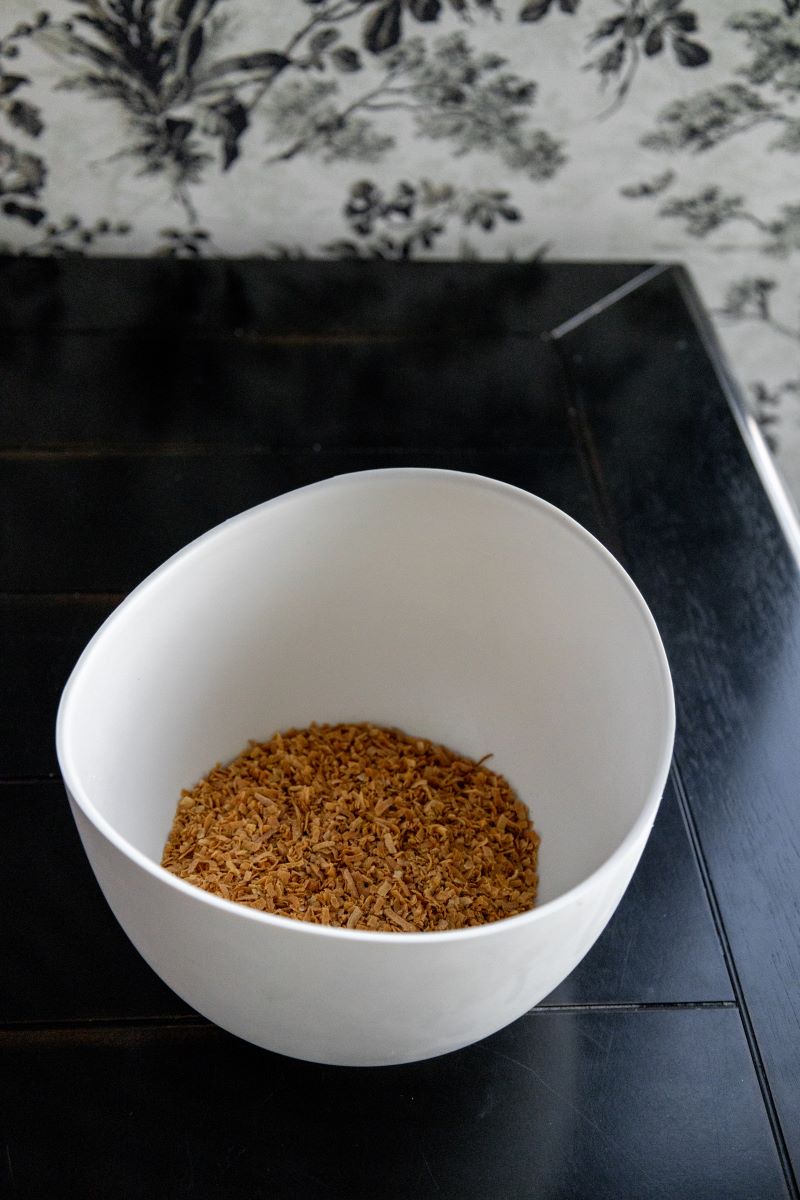 Ingredients
1 ½ cups toasted coconut
1 cup couverture chocolate
Instructions
1

Temper couverture chocolate, or melt if you are using compound chocolate.

2

Mix together chocolate and toasted coconut.

3

Quickly spoon the mixture into small candy cups and let them set up at room temperature.