Have you ever used Bar Keepers Friend (BKF)? It is a hard-surface, oxalic acid-based cleaner with an almost cult following–not only endorsed by homeowners but also by big players in the kitchen industry (i.e. All-Clad, Viking, and Calphalon). And when we discovered Bar Keepers Friend we knew it was a match made in heaven.
As a kitchen store with weekly classes in our demo rooms, we have seen our fair share of burned-on stains and built-up grease. And we are all for making cleaning easier! From ovens to cooktops to sheet pans, this powder cleanser tackles tough stains that no other cleanser could touch. Hard water spots? Gone. Mineral deposits? Gone. Rust? Gone. And we can use it almost everywhere! It works on stainless steel, copper, brass, fiberglass, ceramic, chrome, porcelain, etc. Any hard surface and this miracle cleaner will do the trick.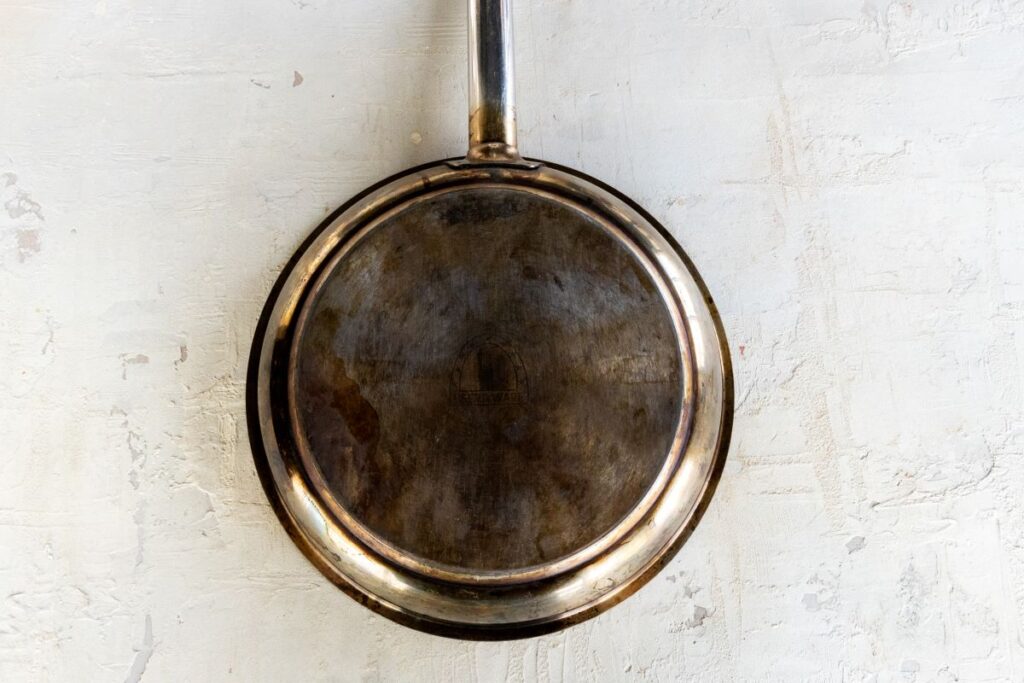 To show you just how tough this cleanser really is, we scurried around the kitchen pulling some of our most well-loved pots and pans. And to be honest, we were a little doubtful. Could BKF handle a scorched fry pan, a browned enameled cast iron pot, and a dingy cake pan? You are about to find out.
Scorched Fry Pan
Clearly this fry pan has seen better days. But with a little water, some BKF, and old fashioned elbow grease we were able to scour the bottom of the pan and get a lot of the scorch marks off.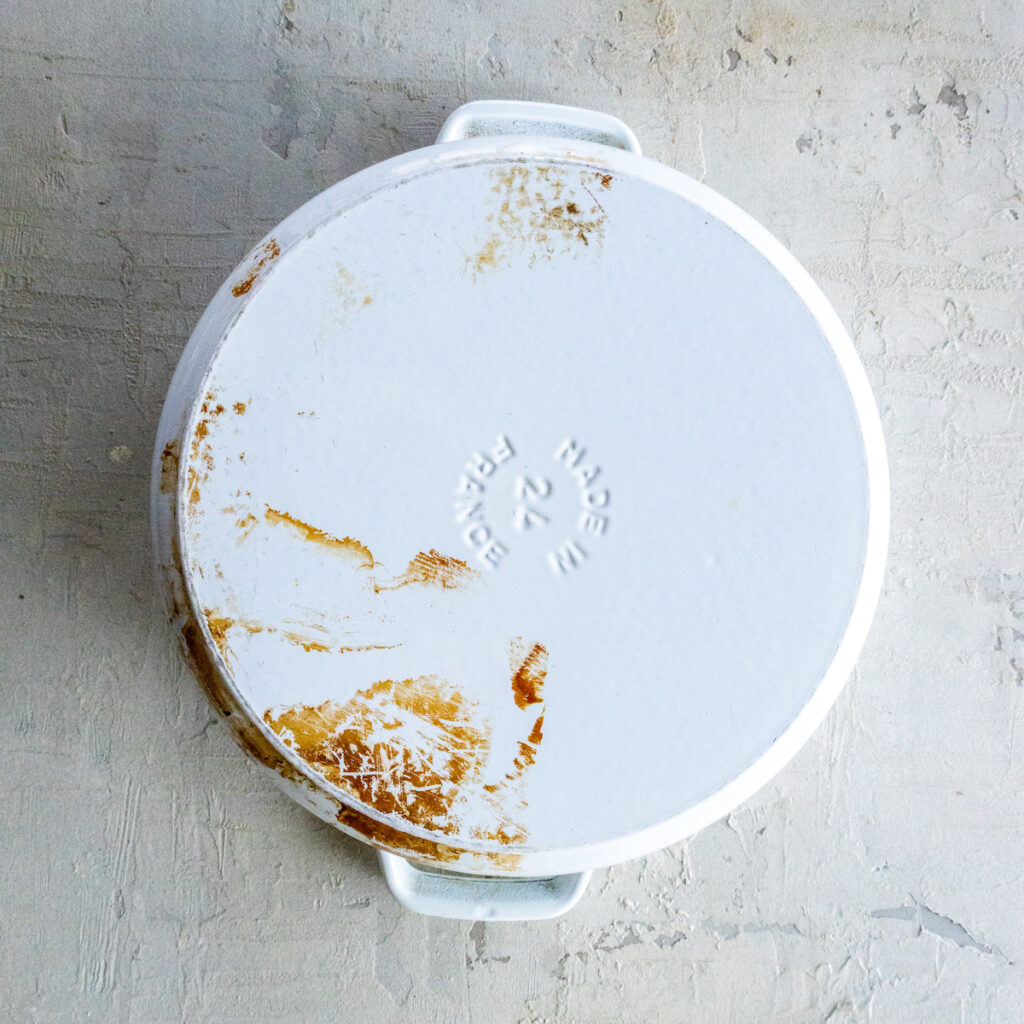 Browned Enameled Cast Iron
Staub is our most favorite, except for one thing. The oils on the exterior will brown at high temperatures and stain. But we rejoiced when we found out BKF could tackle even these toughest baked on grease for enameled cast iron. It made the pot look like new.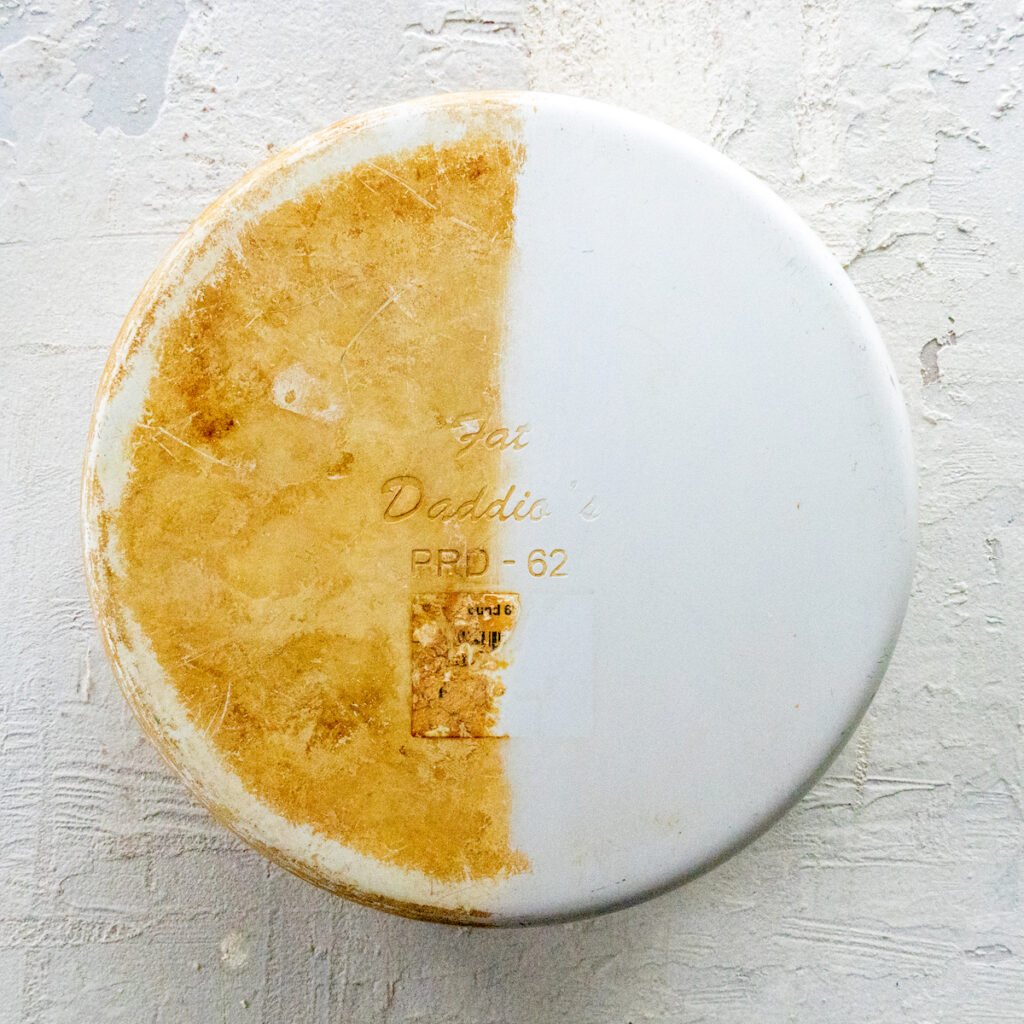 Dingy Cake Pan
This was the last thing we grabbed, the dingiest Fat Daddio's cake pan in the stash. This thing looked so bad. We thought for sure we had BKF beat with this one. But, honestly, the grime came off so fast and the results were like a night and day difference.
Luckily, the method for using BKF is the same, no matter what you are cleaning. Simply wet the surface, apply the powder cleanser, let it sit for a minute or two, and then scrub and polish with a soft sponge or soft cloth until the surface is clean. It might take a couple of applications of the cleanser for those really tough stains, but once all the buildup is gone you simply give the surface a thorough rinse and polish it dry. So fast. So easy.
Bar Keepers Friend is one of those few household products we seriously can't live without. It does the job so well and without the need for harsh chemicals. And we love that it is a family-owned business manufacturing in Indianapolis.
What do you think? Are you ready to get in on the secret of BKF? Shop this link.