Cleaning is not essential for the Roccbox or the Dome. A little ash buildup is completely normal and will not impact the functionality of the pizza oven. But after a few uses you will start to notice some staining and might want to tidy it up a bit. And the process is so easy. Just like with a pizza stone, heat is going to be your best friend. DON'T use soap, oil, chemicals, or even water on the pizza stone of the oven. Instead, just crank up the heat and burn off the food scraps, then sweep out the ash once the oven is cool. Simply follow the tips outlined below to clean and protect the exterior of your oven.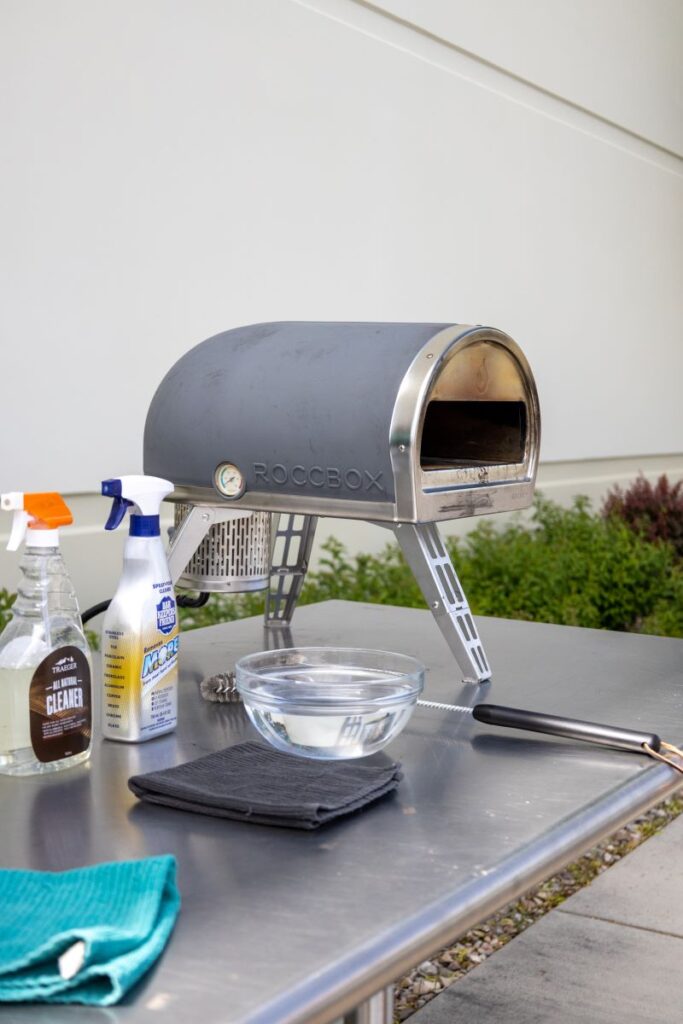 Tools for Cleaning Your Gozney
Here are the few things you will need:
Rubber gloves
Metal bristle brush
Vacuum cleaner
Cleaning cloth
Traeger cleaner/Liquid Bar Keepers Friend
Paper towels
To Clean the Inside
Burn off any food leftovers. Let the oven cool down completely. Put on your gloves and use the brush to gently scrub the soot off the inside top of the oven. Use the brush to brush off the stone floor. Then simply vacuum up any remaining ash or debris. That's it!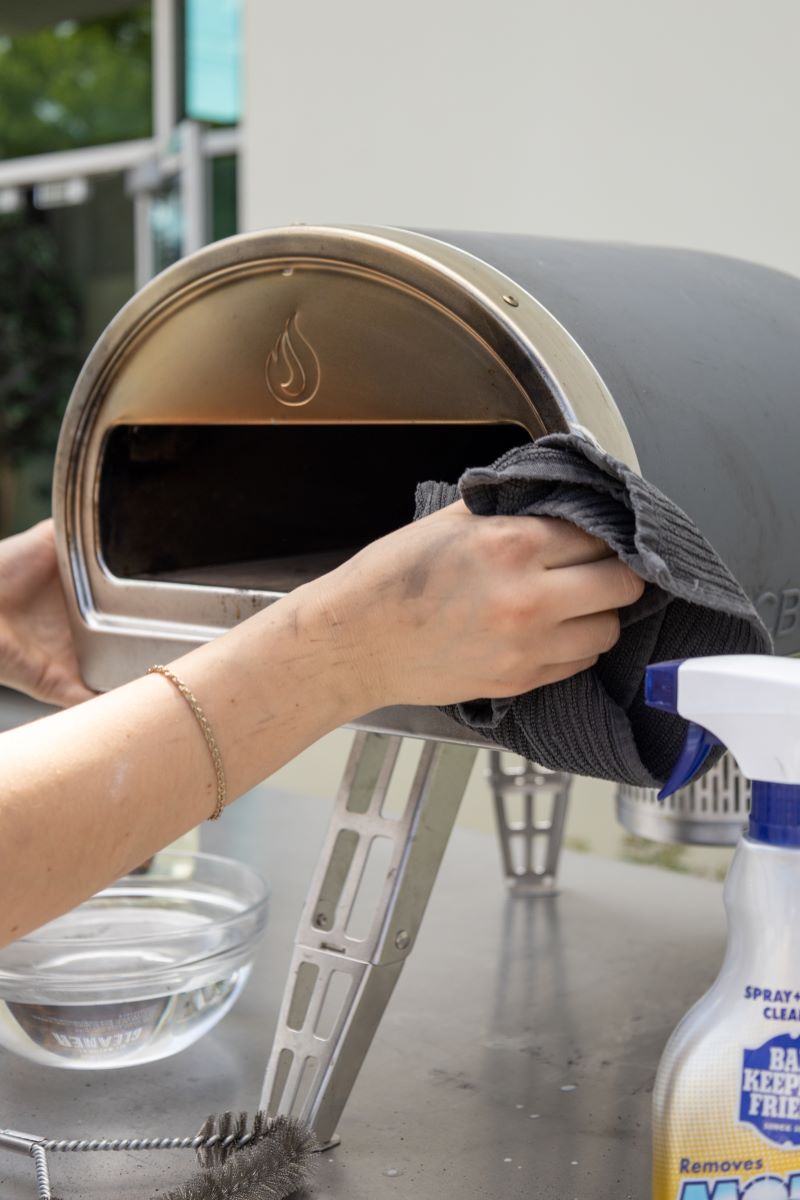 To Clean the Outside
Apply the Treager cleaner or Bar Keepers Friend to the front and exterior of the oven (again, ONLY use it for the outside!). Then use the cloth to polish the soot off the metal front and the silicone jacket of the Roccbox or the ceramic encasement of the Dome. Wipe any cleaning residue away with damp paper towels until clean. Repeat if needed.  Once your oven is clean and dry, protect it with a Gozney cover.