Dessert pizza–something we can all agree on. But come to find out, making a dessert pizza in the Gozney didn't go exactly as we had planned, especially Ollie's Golden Marshmallow Pizza. Turns out, the high heat of the pizza causes all of the toppings to burn to a crisp real fast. It took some trial and error, but we finally found a way to make this work. And we recommend using some of these tips when you make your own dessert-style pizzas.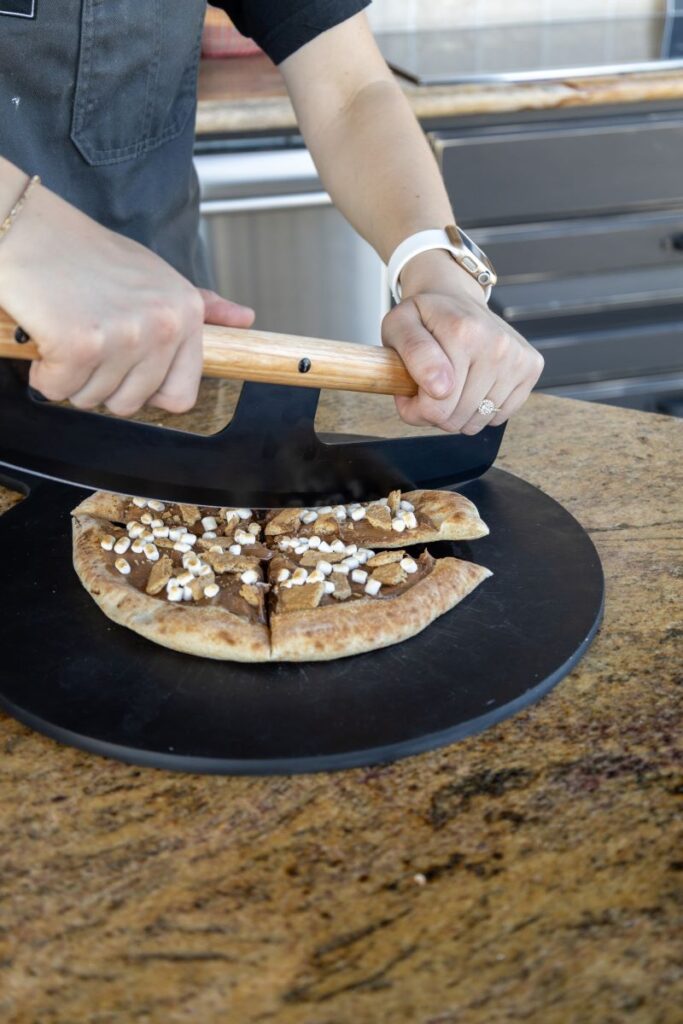 First, it is important to blind bake the pizza dough. But you don't want the entire thing to puff up into a giant marshmallow. So you have to prepare the middle of the dough with a little brush of water or oil to keep it from lifting up too high while it is baking.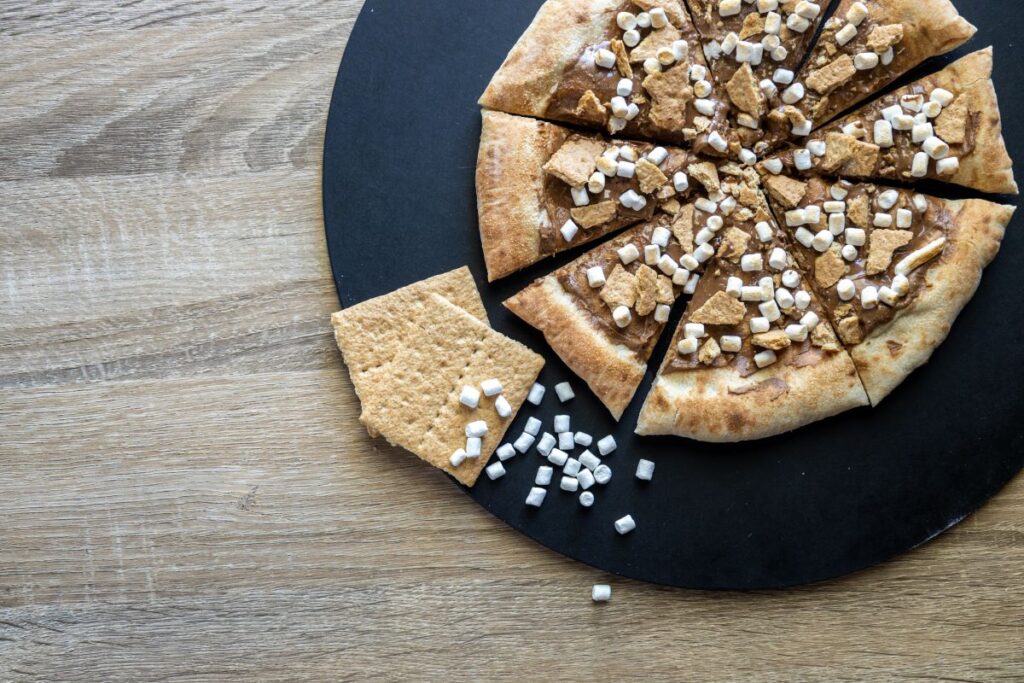 Second, once the crust is cooked, pull it out and spread the Nutella onto the hot crust (Nutella in the Gozney did not work at all, so you definitely have to put it on after it bakes). This will help it soften and melt so the rest of the toppings can stick in place. Top with the best mini marshmallows and some broken graham crackers for that delicious s'more flavor.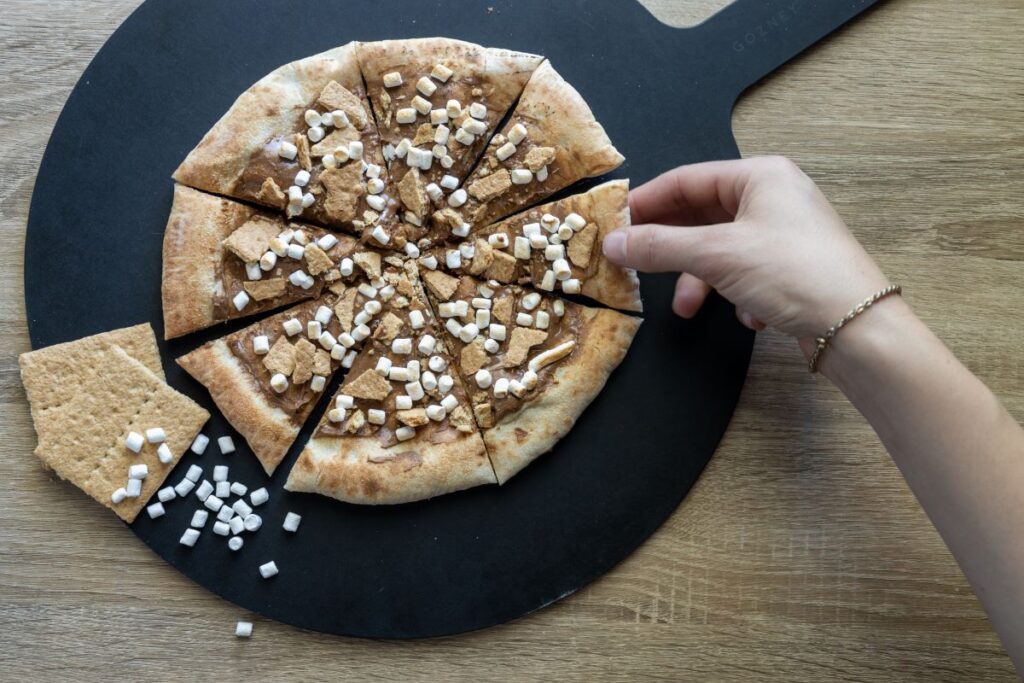 Now comes the tricky part. The best part of Ollie's Golden Marshmallow is the "golden." So pop the pizza back on the peel and give it one quick pass in the oven. Don't even bother taking it off the peel though. Just set it under the flame, pull it out, rotate it 180, and put it back under the fire for just a second. This will give you the perfect golden toast without burning everything to a crisp.
That's it! The best way to make Ollie's Golden Marshmallow Pizza.