"Never press down on your burger!" We admit we've said it before. This is classic burger wisdom, right? Well, that was before we were introduced to the delicious smash burger. It's a relatively new phenomenon, but chances are good you've had–or at least heard of–a smash burger.
They are gaining popularity and for good reason. They are delicious! The perfect amount of juicy, crispy, flavorful beef. We had to learn more about these masterpieces and figure out the differences between regular burgers and smash burgers. Here's what we discovered: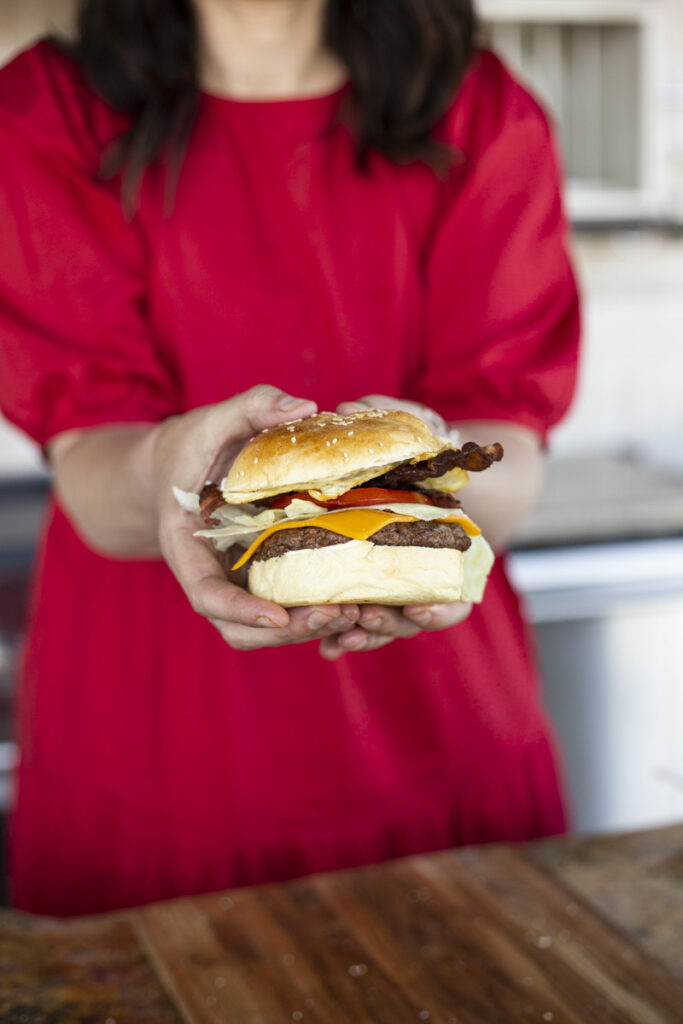 Classic Burger
A classic, grilled burger is great. It's a premade patty that is shaped (usually with a burger press) before it gets put on the grill and is usually cooked to a medium-rare or medium with a juicy center. These traditional burgers stay perfectly round. And once cooked, they get put on a bun and topped with all the delicious extras. But pressing on this patty once it is on the grill forces all of the juices out and so you are left with a burger that is as dry as a hockey puck. Which is why you shouldn't press on a traditional burger while you are cooking it.
A Classic Burger is: 
Preshaped
Perfectly round
Thicker patty
Less crispy
Juicy center
Cooks in 6-8 minutes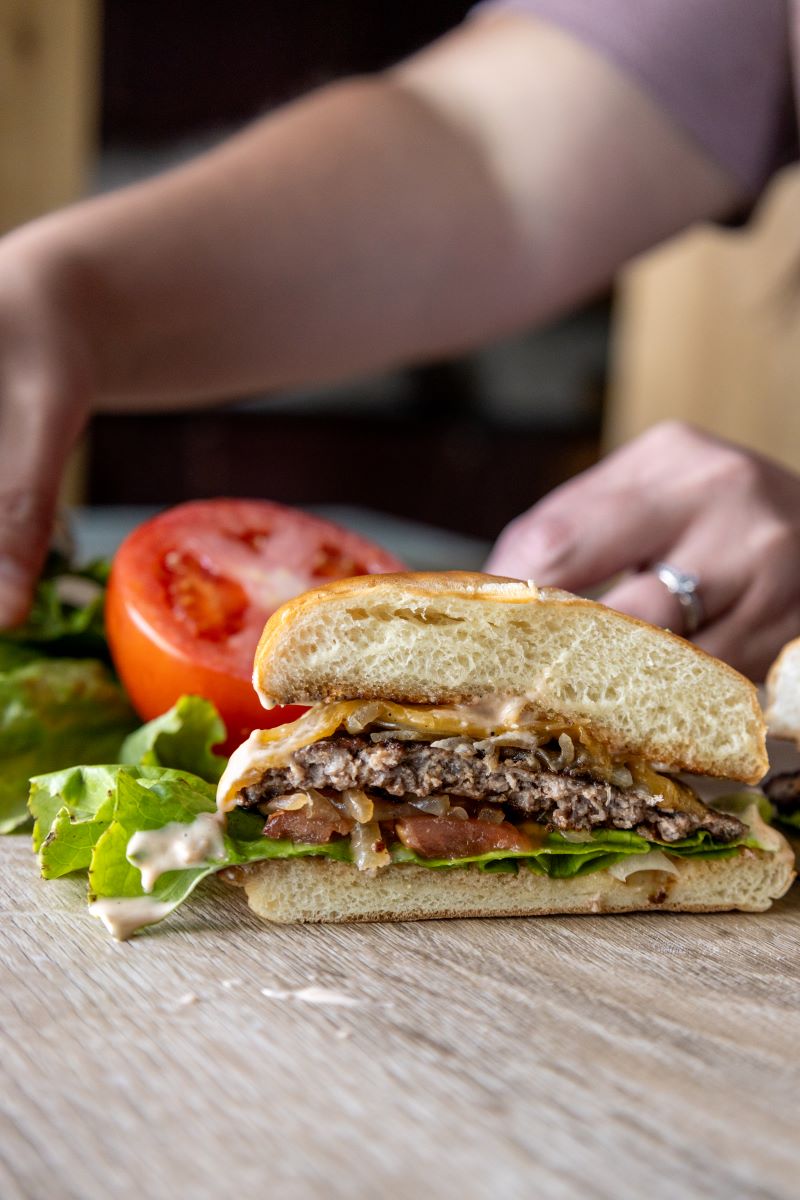 Smash Burger
A smash burger is made from ground beef rolled into a ball and then placed on a searing-hot, flat-top cooking surface where it is smashed into a thin, delicious patty. These burgers are not perfectly round. Rather, they have craggy edges from being mashed down. This method cooks the burger in just a couple of minutes, caramelizing the edges while still preserving that juicy, delicious flavor. Then, like a regular burger, it gets put on a bun with various toppings and dressings before being devoured. Yum!
A Smash burger is:
Not preshaped
Craggy edges
Thinner patty
Crispy outer crust
Juicy interior
Cooks in 2-4 minutes
A traditional grilled burger and a smash burger are not the same–and that is not to say one is better than the other. Each of them gives a different taste and experience based on what you want from your burger. A classic burger is great if you are looking for a thick patty cooked to medium-rare or medium perfection. And a smash burger is what you want if you are craving a thin patty that is seared, juicy, and full of flavor.