from Chef Kelly Cahoon with Traeger
It's summertime and you know what that means? Time to break out your Traeger smoker! Smokers were made for summer nights with friends and family. Who doesn't love smoked steaks, brisket, ribs, lobster… wait, lobster!? Yes! Lobster on the Traeger is a must. Chef Kelly Cahoon, with Traeger, has created this wonderful smoked lobster with orange butter. A lot of people shy away from lobster because they don't want to spend a lot of money on it and not have it turn out. Plus, they don't want their entire house to smell like seafood. Enter the Traeger. A smoker helps your food cook evenly, gives it amazing flavor, and it all happens outside.

Grab some lobster tails and fire up your smoker or grill! This recipe is mouthwatering and the orange butter really puts it over the top!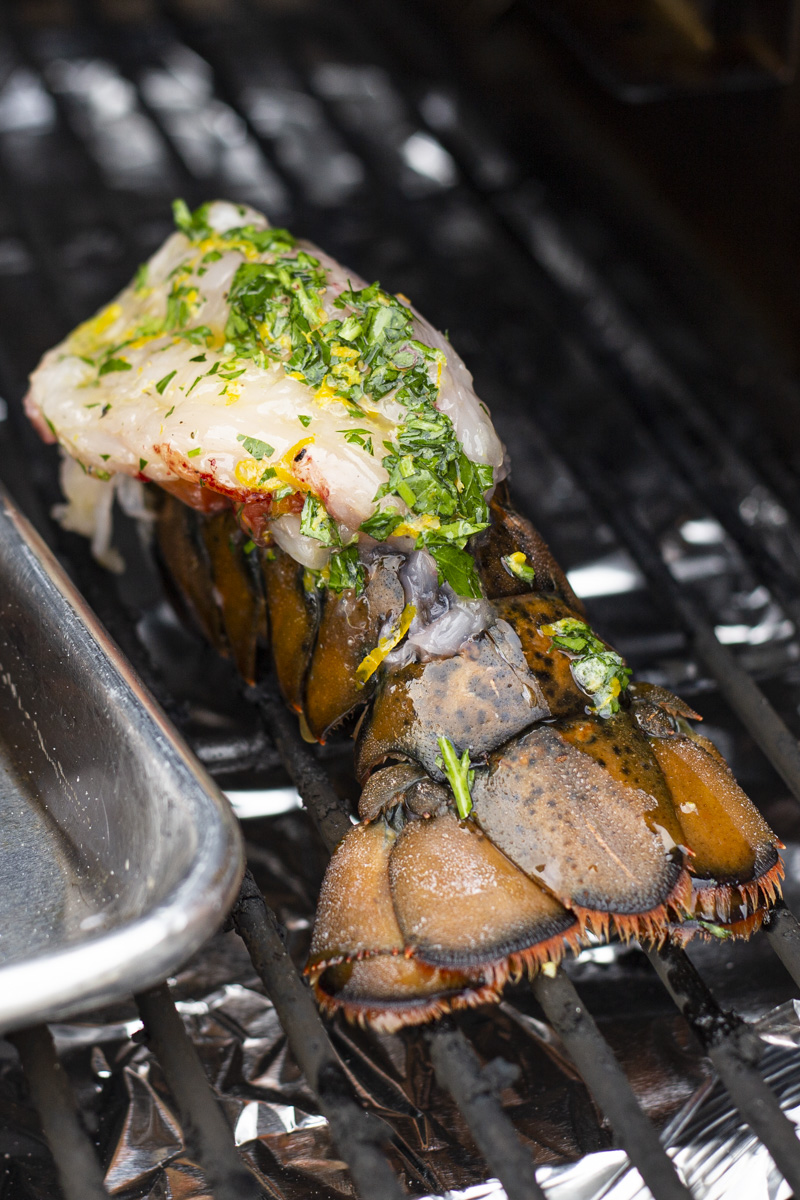 Print Recipe
Smoked Lobster with Orange Butter
Lobster doesn't have to be complicated! Grab some tails, baste them with delicious orange butter, and you're good to go!
Ingredients
2 Lobster tails, thawed
1/2 Cup butter
1T Flake salt
Zest of 1/2 Orange
1/4 t lemon pepper
1 T chopped parsley
Instructions
2

Prepare lobster tails by cutting the back of the shell with a slit that runs all the way down to the lobster tail. (But not through the lobster meat). Gently separate the meat from the shell and pull the meat above the shell, making sure the meat is still attached at the base of the tail. Set aside.

3

Mix your butter, lemon pepper, garlic, salt, orange zest, and parsley in a microwave-safe bowl. Microwave until the butter is just melted and mix all ingredients.

4

Place the tails directly on the grates and cook for about 30 minutes. Basting with the butter mixture every 10 minutes.