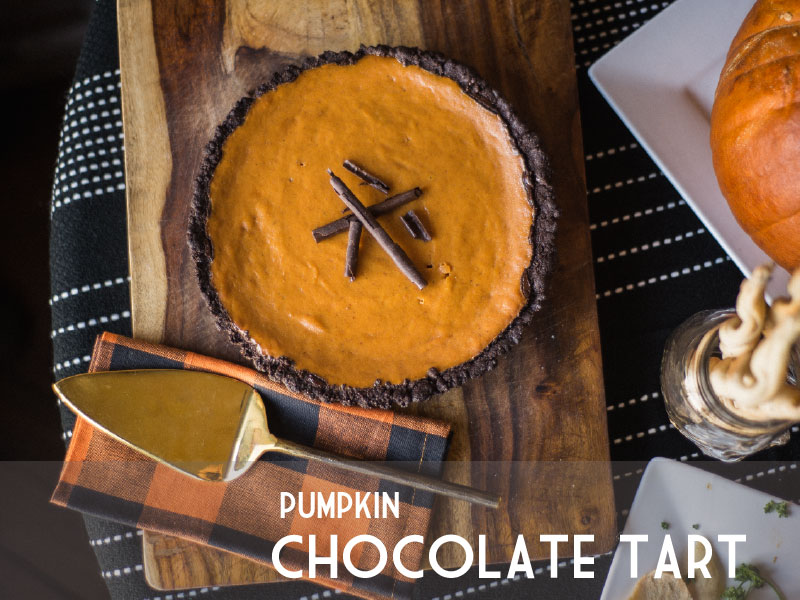 Whenever the leaves start changing, and the air turns crisp and cold, it seems as though the food world immediately turns to all things pumpkin. Cookies, bread, pie, pancakes, cereal, and even soup.
We dare say, however, that Pumpkin Chocolate Tart may not be the first thought you have when pumpkin is on the brain. The cause for that is certainly only because you have never tried THIS Pumpkin Chocolate Tart.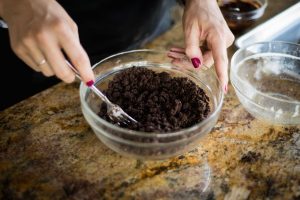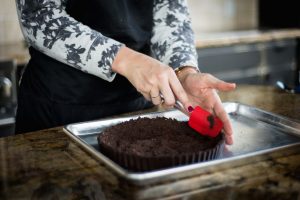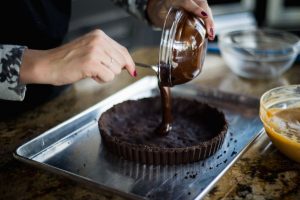 Not your traditional pairing, but the rich, dark chocolate flavor with the smooth, creamy pumpkin filling certainly gives the classic pumpkin pie a run for its money. The combination of dark chocolate and pumpkin is something you'll crave every fall.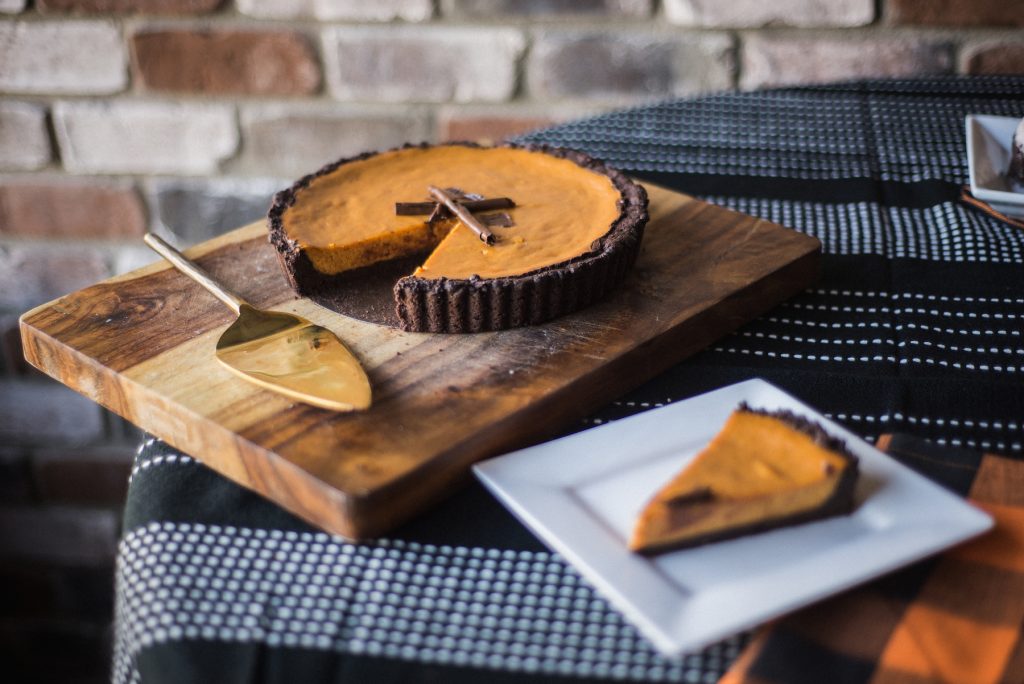 Pumpkin Dark Chocolate Tart
Ingredients
1 cup all-purpose flour
1/2 cup cocoa powder (this is our favorite!)
3/4 cup granulated sugar
1/2 tsp kosher salt
1/2 cup butter
Filling:
2 cups pure pumpkin (or 1-15 oz can)
1 (14 oz) can sweetened condensed milk
1 large egg
1 tsp pumpkin pie spice
1/4 tsp kosher salt
1/2 cup melting chocolate
Directions
Preheat oven to 425 degrees. Prepare a tart pan, 9-inch round or rectangular, by spraying it with cooking spray.
Mix flour, cocoa powder, sugar and salt in a medium mixing bowl. Stir in melted butter and combine until well mixed and crumbly.
Press the dough into the bottom and up the sides of the pan. Place the tart on a baking sheet.
Melt chocolate and pour into the bottom of the pan. Spread to cover the bottom evenly. Let it cool and harden while you prepare the filling.
In a large mixing bowl, whisk together the pumpkin, sweetened condensed milk, egg, pumpkin pie spice and salt. Pour into crust.
Bake for 10 minutes at 425 degrees, then lower the heat to 350 degrees and continue baking for 30-35 minutes. Test filling with a toothpick. Cook until the toothpick comes out clean.
Let cool for at least 1 hour before serving. Serve with a dollop of whipped cream and enjoy!
[masterslider id="6″]