This is one worth saving. This incredible recipe for a delicious tri-tip sandwich will become a summer staple, especially when paired with the elote corn.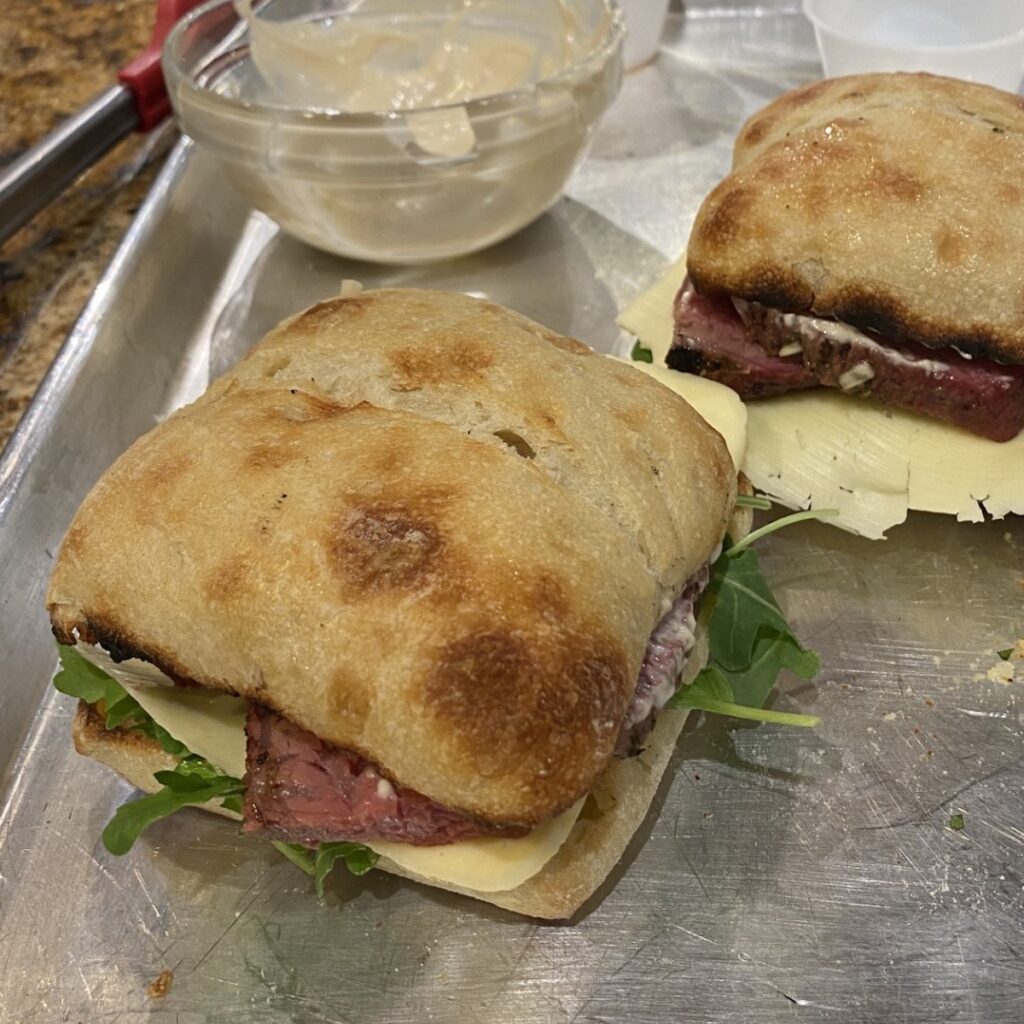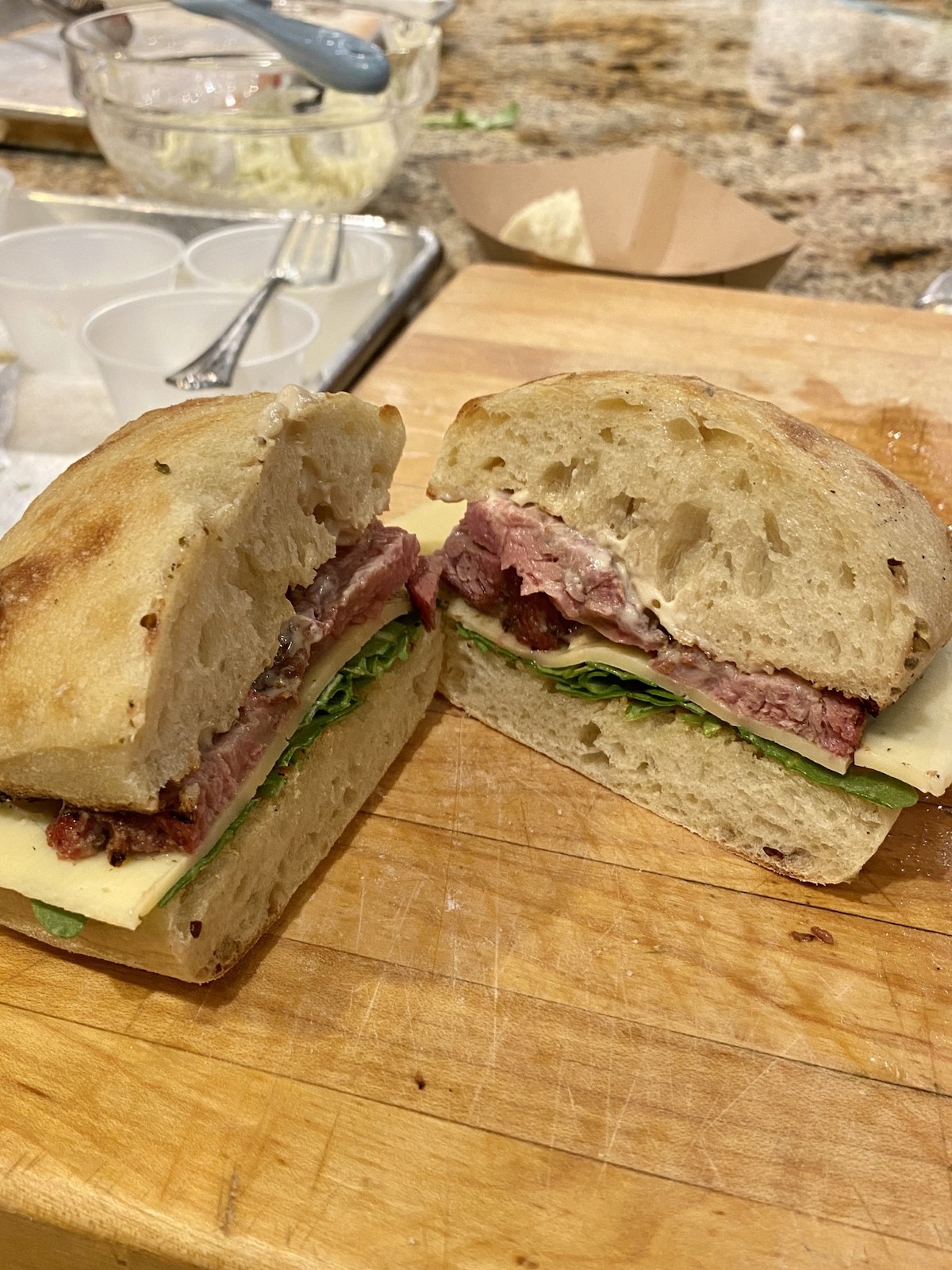 Print Recipe
Ingredients
Sandwich:
1 tri-tip (about 2 lbs)
1/4 cup beef rub
1 cup mayo
1/4 cup horseradish
1 tsp lemon juice
3 cloves garlic (minced)
1 tsp balsamic vinegar
3 cups arugula
6 Kaiser buns (halved)
6 slices Havarti cheese
Elote Corn:
6 corn on the cob
1/2 cup mayonnaise
2 Tbsp chili lime seasoning
1/2 lime (squeezed)
4 Tbsp cotija cheese, grated
1 Tbsp cilantro, diced
Instructions
2

Preheat grill to 225℉ degrees with oak or hickory over indirect heat. Season tri-tip.

3

Place on grill and smoke until internal temp of meat reaches 120 degrees.

4

In a large cast iron skillet with avocado oil, sear tri tip over high heat for a minute on each side. Remove and rest 10-15 minutes before slicing. Also remove cast iron skillet from heat.

5

While tri tip is resting, slice Kaiser bun in half and place face down on skillet until toasted.

6

In a small bowl, mix Mayo, horseradish, lemon juice, garlic, and balsamic vinegar. Spread on insides of bun.

7

Slice tri tip and place slices on one half of bun. Place Havarti slices on top, melt with a food torch. Place arugula on another bun and put sandwich together.

9

Preheat grill to 400℉ over direct heat. Place shucked ears of corn on grill and rotate a quarter turn every 4-5 minutes, getting some or most of the corn kernels with a light to medium char. Remove when fully cooked.

10

In order, apply mayo, chili lime seasoning, lime juice, cotija cheese, and cilantro. Treat yo self!