We love donuts! Especially raised donuts. They are so tall and fluffy, just like a pillow, which is why they usually get filled with all the delicious creams, jams, and custards. Yum! The dough itself is more bread-like, so it doesn't become overly sweet with all the toppings and fillings. And boy can you go all out with how you decide to dress up your donuts–maple glaze, chocolate frosting, pastry cream, pistachios, sprinkles, etc. But you have to start out with a good base for the donut itself.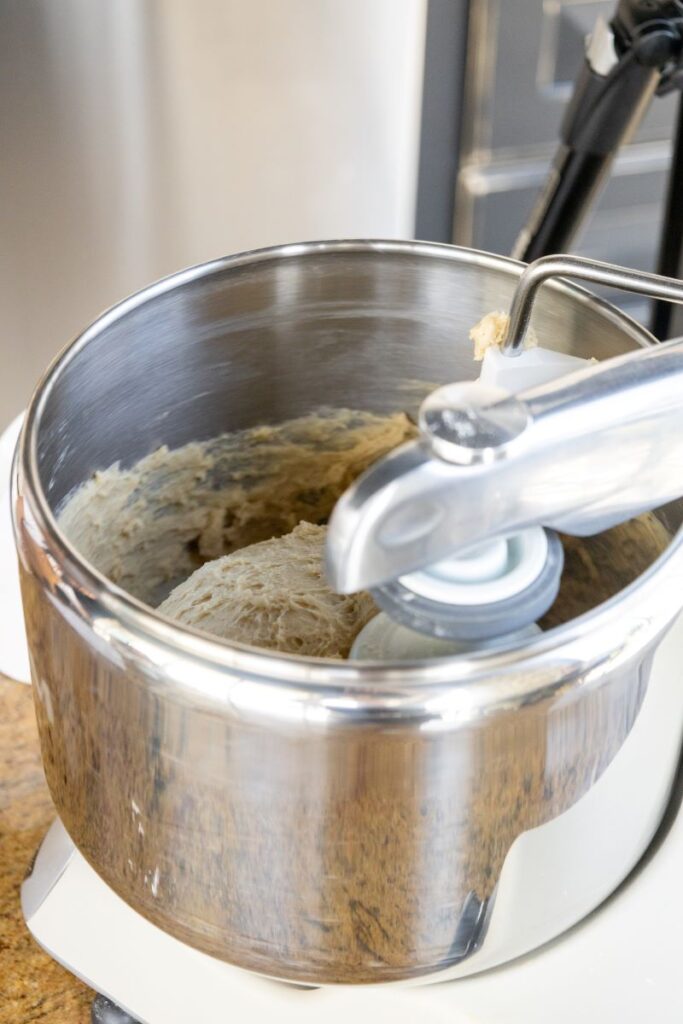 We love this recipe from Lori of Lo's Kitchen. These donuts are unbelievably soft and airy, and the touch of cinnamon she adds to the dough really brings out all the warm, cozy flavors without overpowering the entire treat. And you only need a few basic ingredients, the right tools, and a couple of hours to let the dough rise.  Also, it makes 2-2 1/2 dozen standard round donuts (this is the perfect donut cutter), so there will be plenty to share.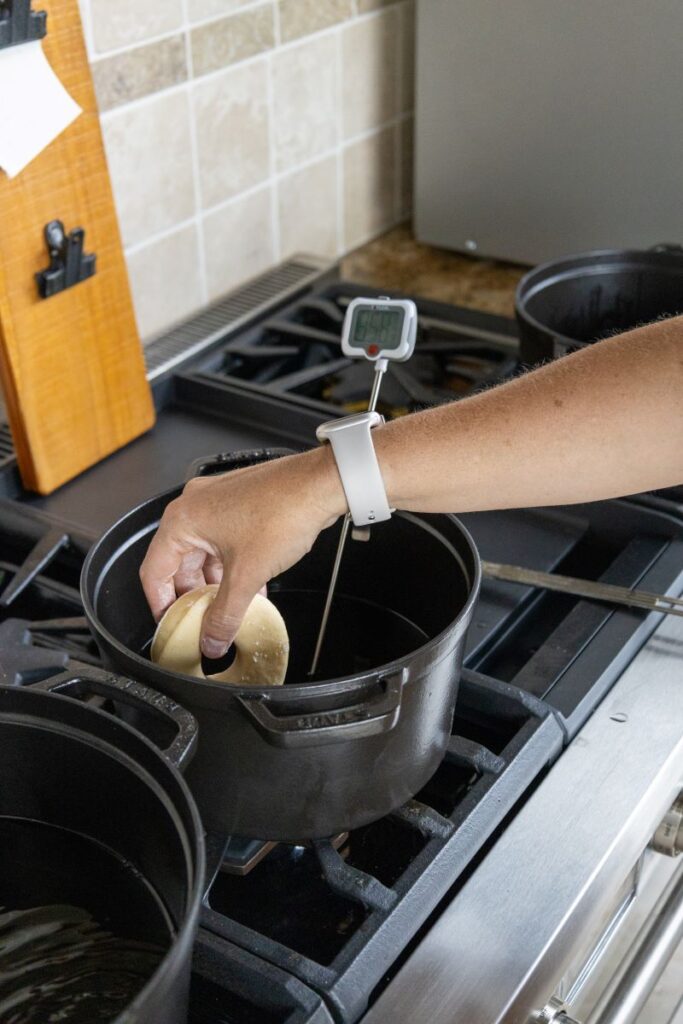 Now, we know that the donuts you get from the store are delicious, but none will be as fresh and tasty as these. If you haven't fried your own donuts at home, you really are missing out. Luckily, this recipe for raised donuts walks you through all the steps so you don't need to feel intimidated. Let's get to work!
Print Recipe
Ingredients
1 ½ cup whole milk (warm, about 110℉)
1 ½ Tbsp dry instant yeast
⅔ cup (135 grams) granulated sugar
3 ½ cup (440 grams) all-purpose flour
½ cup unsalted butter (softened)
4 eggs
2 tsp salt
½ tsp cinnamon
3 ½ cup (440 grams) bread flour (or more all-purpose flour)
1 quart canola oil (for frying)
Instructions
1

In large bowl, or stand mixer, combine warm milk, yeast, and sugar to proof.

2

Once foamy, add 440 grams all-purpose flour and mix together. Add butter, salt, and cinnamon and mix on low.

3

While mixing, add eggs one at a time and mix well until all ingredients are incorporated.

4

Switch to dough attachment on mixer. Keep mixing on low and slowly add in bread flour until dough is soft and just a little sticky.

5

Continue to let the dough knead/mix on low for 8 minutes.

6

Turn off mixer, let dough rest and rise about 1 hour.

7

Deflate dough and turn it out on a floured work surface. Roll out all the dough to about ½" thickness.

8

Use a donut cutter (2 ½ - 3" round cutter or any circular cutting tool) to cut as many donuts as you can (about 2 dozen).

9

Refold remaining dough and roll out. Repeat cutting process. Note, the more you re-roll the dough tougher the donut will be.

10

Place donuts on parchment paper and let rise 30 minutes.

11

Towards the end of the second rise, heat the canola oil in a heavy-bottomed pot. Oil should be 300℉ to 350℉ for frying.

12

Prepare a baking sheet with paper towels and a wire cooling rack for excess oil.

13

Once donuts are almost double in size, remove from the parchment being careful not to deflate. Gently lower into the oil with a frying basket or slotted spatula. Make sure to let it drop away from you to prevent splatter.

14

Fry each side for about 30 seconds until golden brown. Remove from the oil and place on prepared tray to cool. Depending on the size of the pot you can fry 4-5 donuts at a time.

15

While still warm, toss in sugar, or allow to cool before filling or glazing.
Notes
After you fry each round of donuts, recheck the temperature of the oil to ensure it stays between 300℉ to 350℉.