Monday's Winner: Emily Loria of Little Momma & Co.

You may remember her when we featured these darling disguises, but she's back… and with a bang!
Find out how to make High As The Sky Apple Pie now!
Take it away Emily:
Pie Recipe:
12-15 cups of thinly sliced Granny Smith apples
2 T lemon juice
1 c sugar
4 T quick cooking tapioca
1/2 c brown sugar
1 tsp. cinnamon
1 tsp. McCormick nutmeg
1 pinch of ground cloves
2 T butter, chopped into bits
1 sprinkle of coarse sugar
Choose your favorite pie crust recipe and triple it to get started.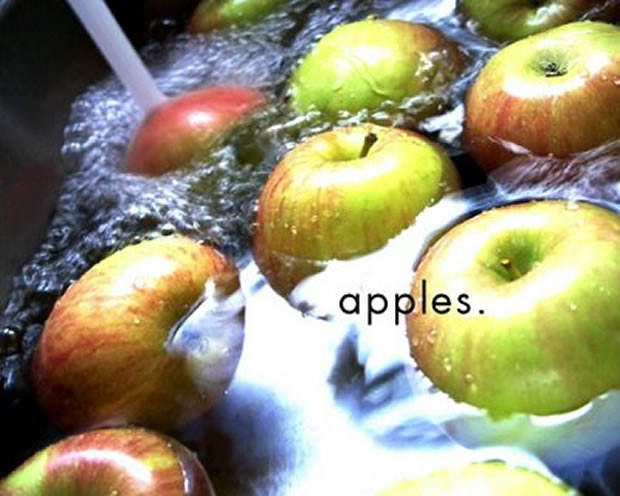 Peel, core and slice apples using the RSVP apple slicer, corer and peeler. Then toss your apples in some lemon juice and let them bathe for a few minutes.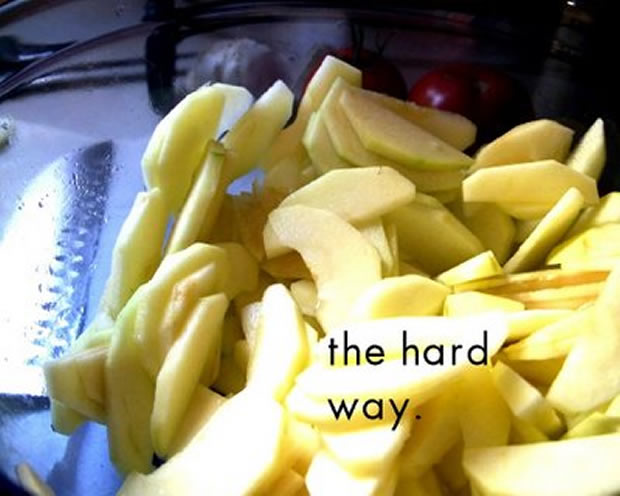 Add sugar, tapioca, brown sugar, cinnamon, nutmeg and cloves. Stir to coat apples.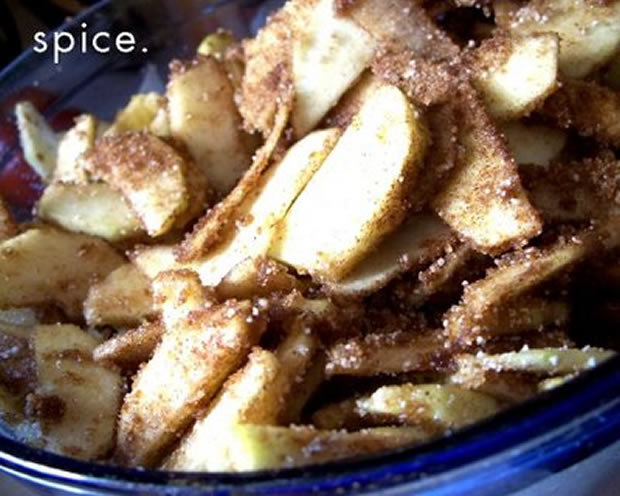 Pre-heat your oven to 375 degrees.
Roll out the bottom crust and place in pie pan. Pile apples in pie pan as high was they will go. This will take some balancing skills! When you get them as high as you think they might go, pile them higher! Top with bits of butter.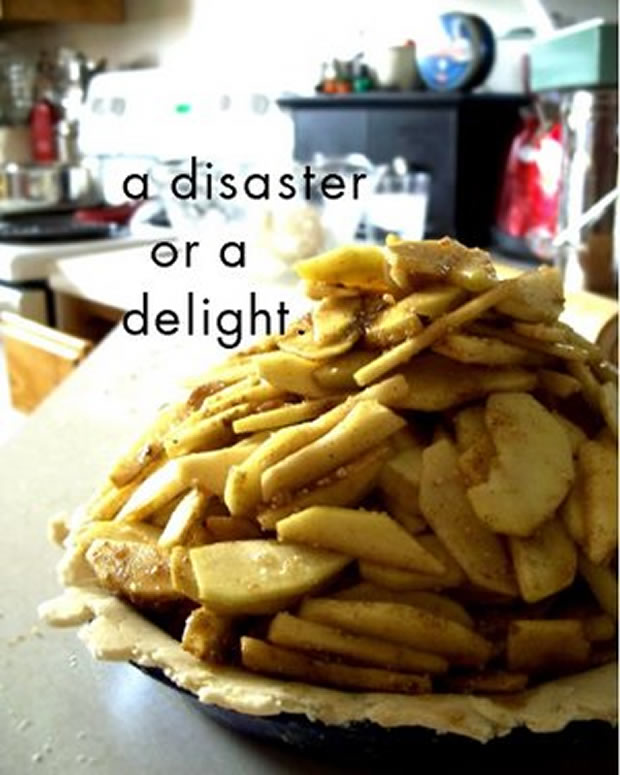 Roll out the top pie crust taking care to make sure it is large enough to cover the entire pie.
Lay the crust on top of the apples and pinch together with the bottom crust. This part may require more than two hands, so pull your kids, your husband, or your grandma into the kitchen with you for help and moral support (and a little fun!) Cut a few slits in the top for steam to escape.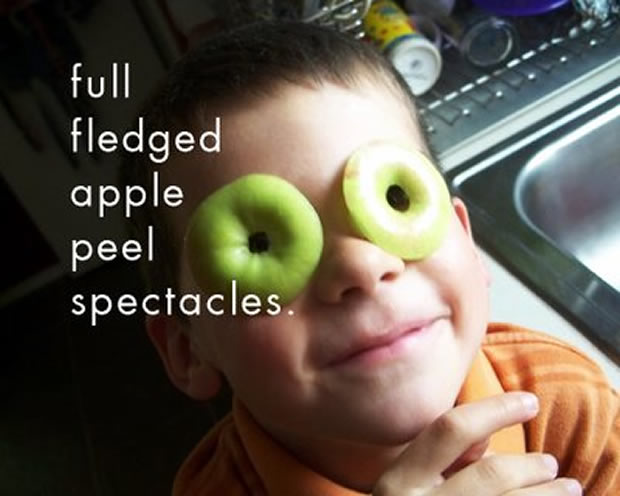 Brush with egg wash and top with coarse sugar.
Bake at 375 degrees for 60 minutes. Keep a close eye on your pie and cover any spots that begin to brown over with foil. When you think it is done, pierce pie with a wooden skewer. If the apples are soft, it is finished baking. If you feel too much resistance, then put it back into the oven for another 15 minutes.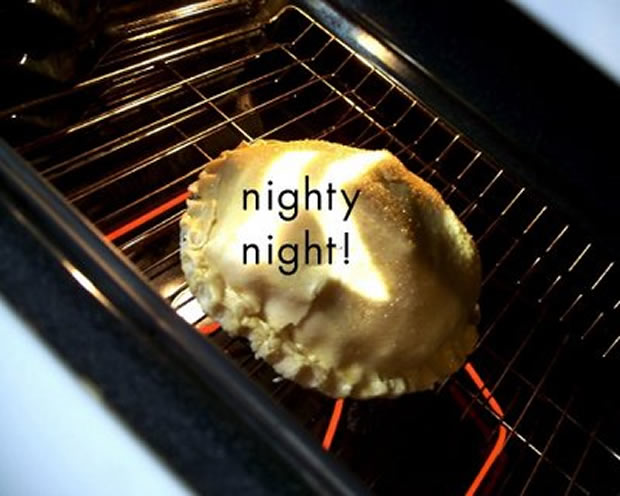 Remove from the oven and let cool.
Enjoy!
. . . . . . . . . . . . . . . . . . . . . . . . . . . . . .
Emily Loria is a momma, blogger and cooking teacher for your little chefs! See more of her creative food.