Looking for a way to spice up the usual? Learn how to make roasted almonds that will leave your house smelling sweet and delicious.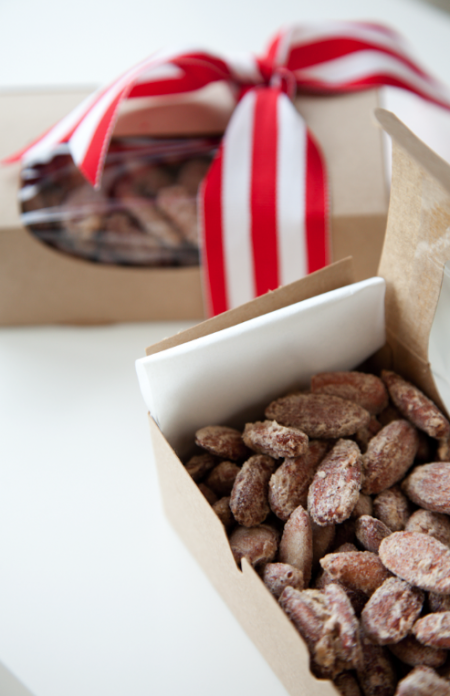 Roasted nuts are something to love any time of year, but are even yummier with their fragrant and warm taste on a cold December night. We thought they'd make the perfect gift this Christmas and decided to give them a try. We're sure glad we did, as they were incredibly easy, can be made in huge quantities, and took hardly any time at all.
Here's What You Will Need:
1 egg white
1 tbsp water
4 c almonds
1/2 c sugar
1/4 tsp salt
1/4 tsp ground cinnamon
Directions:
Beat egg white and water until frothy, but not stiff. Stir in almonds until coated and add sugar, salt, and cinnamon until combined. Place on a lined/greased baking sheet and cook at 250 degrees for 1 hour.
Let cool, distribute in these cute boxes, finish it off with a bow, and presto you're done!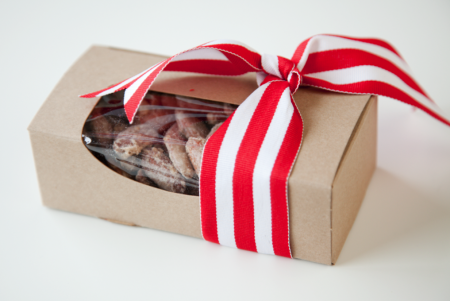 Click here for original recipe.