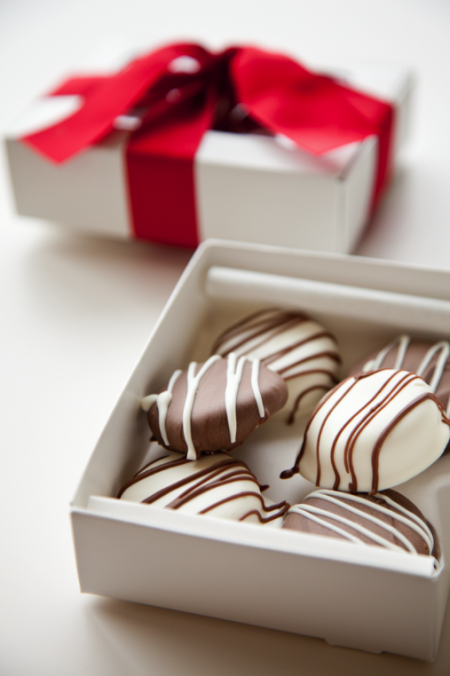 We were ecstatic when we made our first batch of peppermint creams.They were incredibly easy and tasted so good! We simply can't wait for you to give them a try! You'll feel so accomplished making these, you'll feel you can conquer the world when you're through!
Here's what you'll need:
2 c powdered sugar
2 1/2 TBSP butter
1/4 tsp peppermint oil (not extract)
1/4 tsp pure vanilla extract
12 oz chocolate apeels
Directions
Mix powdered sugar, butter, peppermint
oil, and vanilla extract until a creamy paste is formed. Cover and
refrigerate dough for about an hour. Prep a cookie sheet with foil and
dust with powdered sugar. Make little balls of the peppermint dough
and place 3″ apart on cookie sheet. Next use your hand or spoon to
flatten each ball to make a disk shape. Refrigerate the disks for about an
hour.
After an hour, prep a cookie sheet with
foil (no sugar this time) and melt chocolate Apeels. We did this in a
microwave proof bowl stopping and stirring chocolate every 20 seconds.
Take your disks from the fridge and dip them completely in chocolate.
Use a fork to fish the disk out of the chocolate, let the excess
chocolate drip back into the chocolate bowl and place your chocolate
covered peppermint cream on the cookie sheet to set.
This recipe makes about 25 delicious
peppermint creams. Click here for original recipe and video.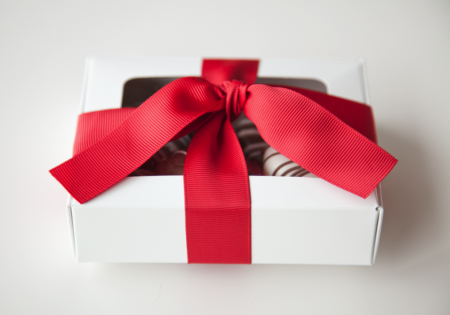 We used these candy boxes with a window and a bright red ribbon
for a festive treats for friends and family. We are so ready to open a
chocolate shop because we loved making these so much!