Need a great Valentine's Day Idea? Here's one by  The Crafting Chicks.
What Are Bitty Bags?
If you haven't seen our Bitty Bags, then you are missing out! These darling pink chevron stripe bags and Bitty Bags and Baker Twine are ideal for homemade Valentines.
I can't get over this candy garland using Baker's twine it is such as great idea for Valentines Day. Check out the tutorial by one of the Crafting Chicks, Kirsten, on her blog.She makes it look so easy. Also, how darling is her paper doilies garland? Just for fun, here's a few pictures of the kids enjoying the party.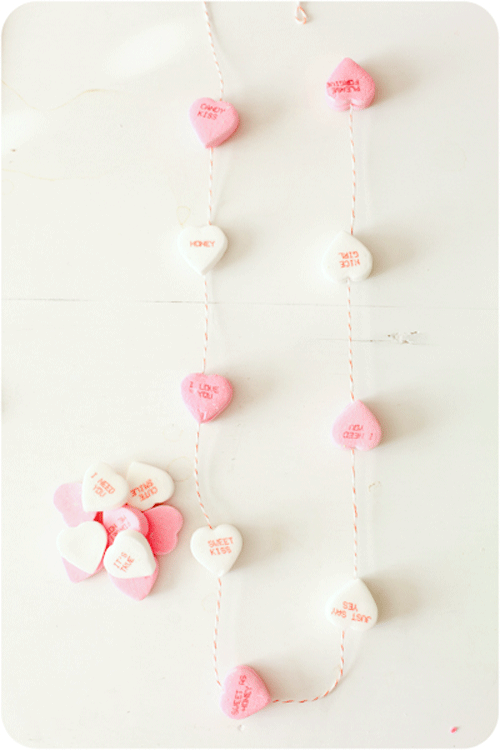 In case you missed it: Valentine Party Day 1
In case you missed it: Valentine Party Day 2
(We want to show all of The Crafting Chicks readers some love! Use coupon code: craftingchicks10 to get 10% off your purchase through February 17! Online only).
Remember to check out The Crafting Chicks for more great ideas.