We've taken a favorite childhood delight, threw in a little sophistication (ahem, caramel), and created the grown up Gygi version of a classic! Enter: The Salted Caramel Rice Krispies Treat.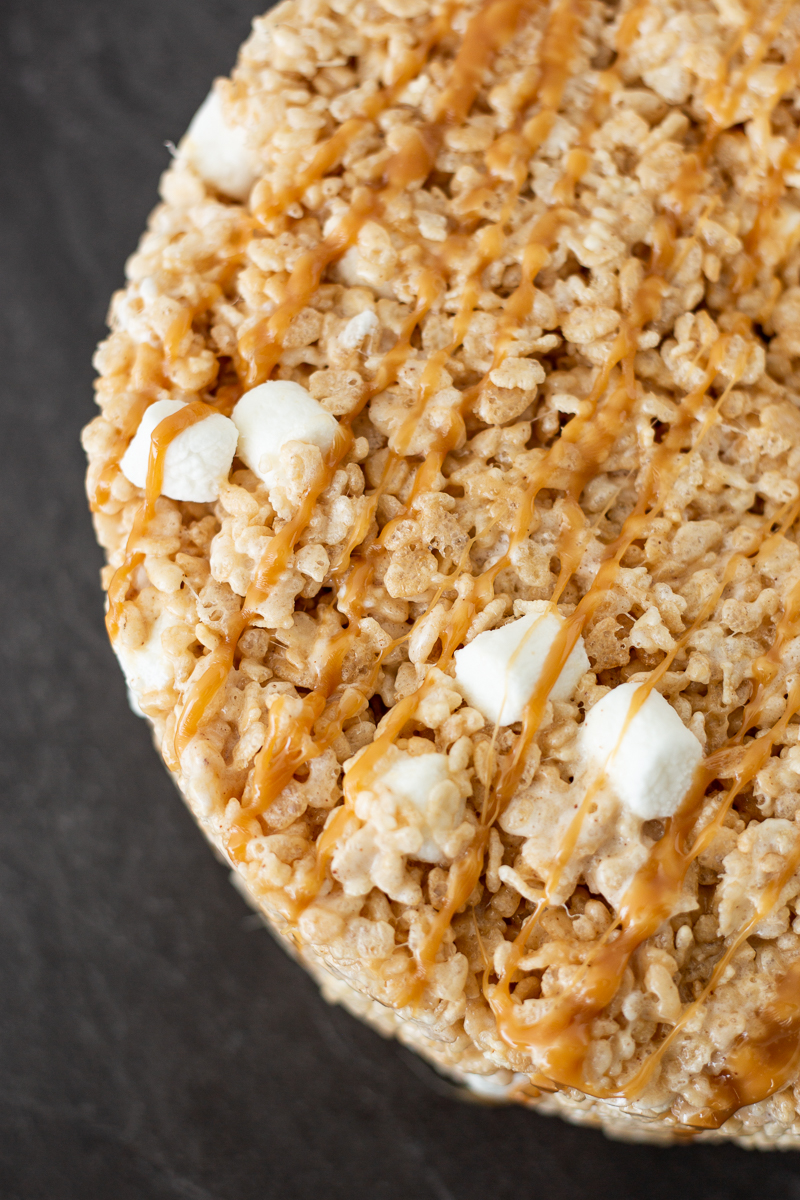 Print Recipe
Salted Caramel Rice Krispies
A grown up, sophisticated spin on a classic childhood treat.
Ingredients
1 C (2 sticks) Unsalted Butter
7 1/2 C Marshmallows, separated (see recipe)
6 C Crispy Rice Cereal
1 C + 1/4 CPeter's caramel, melted
2 tsp sea salt (*we use heaping teaspoons full, use as much or as little as you prefer)
Instructions
1

Melt butter in saucepan over medium-low heat, and stir frequently while simmering until fragrant and nutty in color. We recommend using a light colored pan so you can easily see the color change.

2

Meanwhile, melt Peter's Caramel in a microwave safe bowl (plastic or silicone, not glass or ceramic) in the microwave in 30-60 second increments until melted.

3

Once butter is browned, stir in 5 1/2 Cups of the marshmallows, reserve the other 2 Cups for later.

4

Combine melted caramel with butter/marshmallow mixture and stir until combined and the marshmallows begin to melt.

5

Pour the caramel/marshmallow mixture over your crispy rice cereal in a large mixing bowl and begin folding together.

6

Sprinkle salt over the top, then add remaining marshmallows and continue folding until combined.

7

Pour mixture into the baking pan. Pack down gently until it's even on the top.

8

Drizzle the remaining caramel over the top.

9

Cool for at least 30 minutes before cutting and serving.