Are you ready to take one of your favorite childhood treats to the next level? Enter the Salted Caramel Rice Krispies. We grew up on traditional rice krispie treats as kids, but now want something with a little more sophistication as adults. This delicious dessert has all the things we love – butter, marshmallow, caramel, and a heaping sprinkle of salt. And they are so easy to make if you have Peter's Caramel on hand. The melt-in-your mouth combination is sure to knock your warm, fuzzy socks off.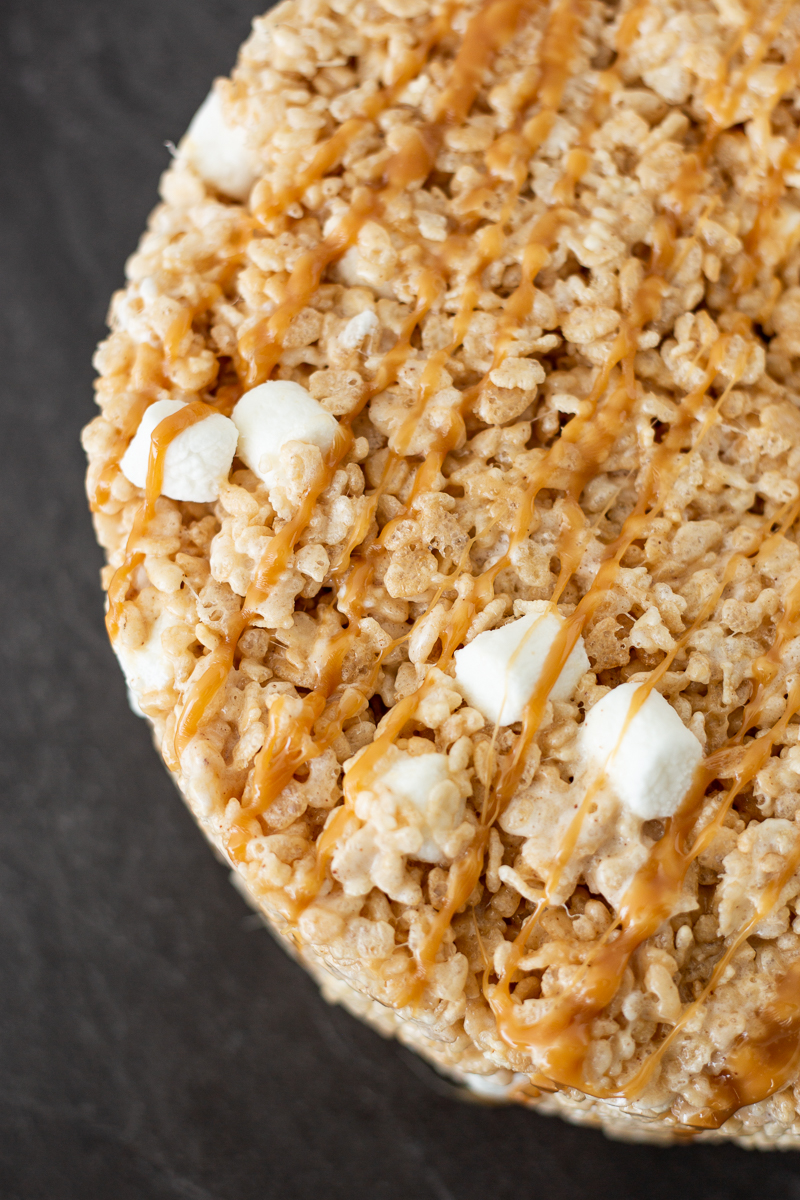 Print Recipe
Salted Caramel Rice Krispies
A grown up, sophisticated spin on a classic childhood treat.
Ingredients
1 cup (2 sticks) Unsalted Butter
7 1/2 cups Marshmallows, separated (see recipe)
6 cups Crispy Rice Cereal
1 cup + 1/4 cup Peter's caramel, melted
2 tsp sea salt (*we use heaping teaspoons full, use as much or as little as you prefer)
Instructions
1

Melt butter in saucepan over medium-low heat, and stir frequently while simmering until fragrant and nutty in color. We recommend using a light colored pan so you can easily see the color change.

2

Meanwhile, melt Peter's Caramel in a microwave safe bowl (plastic or silicone, not glass or ceramic) in the microwave in 30-60 second increments until melted.

3

Once butter is browned, stir in 5 1/2 cups of the marshmallows, reserve the other 2 cups for later.

4

Combine melted caramel with butter/marshmallow mixture and stir until combined and the marshmallows begin to melt.

5

Pour the caramel/marshmallow mixture over your crispy rice cereal in a large mixing bowl and begin folding together.

6

Sprinkle salt over the top, then add remaining marshmallows and continue folding until combined.

7

Pour mixture into the baking pan. Pack down gently until it's even on the top.

8

Drizzle the remaining caramel over the top.

9

Cool for at least 30 minutes before cutting and serving.