This recipe comes from our beloved Chef Todd Leonard. It's a no fuss, take the easy way out, make it while you're out camping kind of deliciousness.
Ingredients
3 cans sliced peaches, drain and reserve the juice
1 box yellow cake mix
3/4 can sprite or orange soda
1/2 cup peach juice from the can
1 cup brown sugar
2 Tbsp butter
3/4 Tbsp cinnamon
Streusel Topping
1/4 cup brown sugar
1/4 cup quick cooking oats
1/4 cup white flour
1/4 cup butter, softened
1/4 tsp cinnamon
Directions
Lightly mix cake mix with the sprite and peach juice and set aside.
Preheat dutch oven on a stove.
Add the peaches, cinnamon and butter and saute.
Add the brown sugar and a little more peach juice if needed to make a sauce.
Take off the heat when sauce is developed and spread the cake batter on the top.
Sprinkle the streusel topping all over the top of the cake batter and bake at 350 degrees. 26 coals total: 17 on the top and 9 on the bottom.
The last 5 minutes place 5 more coals on the top to brown the streusel.
Serve with ice cream or whipped cream!
This recipe is ideal during the warm, summer months when fresh peaches are available. Of course, we'd recommend you use fresh ones if the option is available!
For a fun variation, try swapping the peaches in the recipe for some frozen berries (just thaw and reserve the juice to add back in the recipe).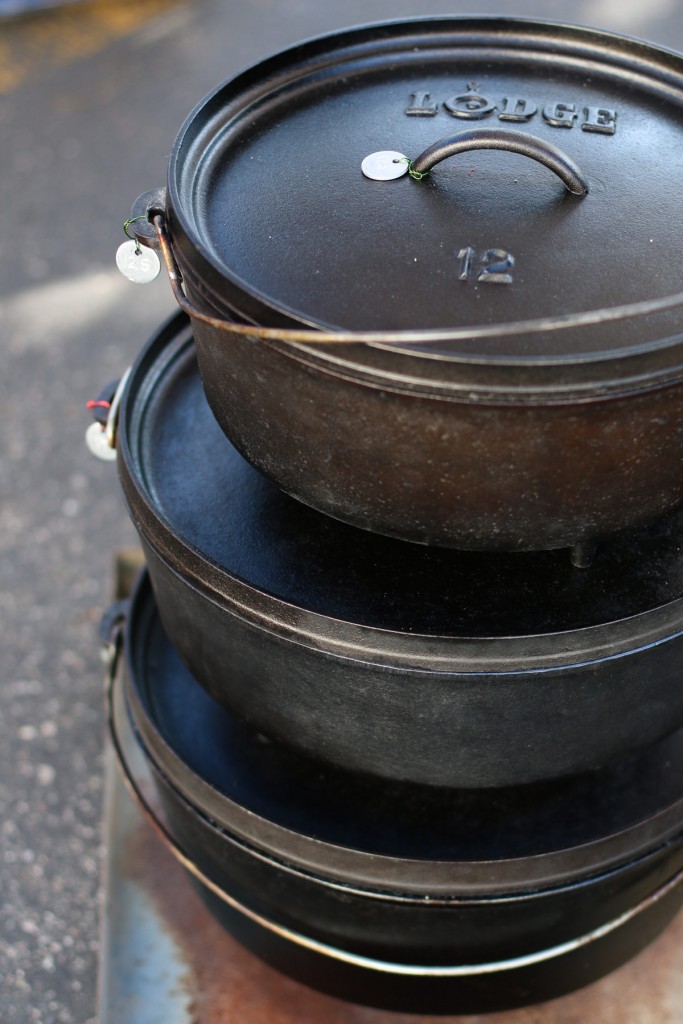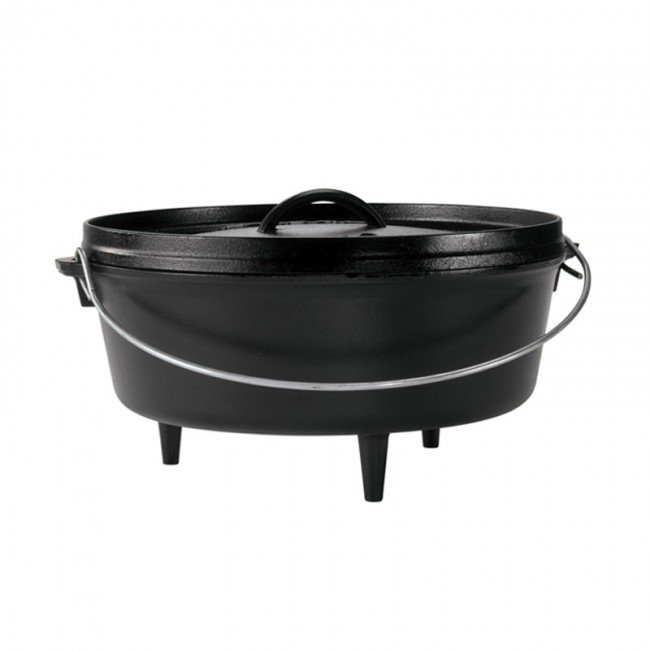 Find all the dutch oven tools you need right here.