Ohhhhhkay. We really love sprinkles around here. You, too? Of course you do. We've yet to meet an enemy of the sprinkle. They turn everything (even a bowl of oatmeal) into a party!
While you can typically go hog wild with your level of sprinkles love, covering any goodie with these little bursts of happiness. But did you know that sprinkles were each made with different purposes in mind?
Knowing more about your sprinkles may just help you get the most out of them, and perhaps there's a sprinkle out there in the world that you haven't tried before. What a happy day to meet a new sprinkle friend!
Types of Sprinkles

How to Apply
Use your fingers- grab a little pinch of sprinkles and wiggle your fingers to shake the sprinkles all around your frosted treat. We like placing larger quins and dragees with our fingers so you can get them just where you like them.
Use a spoon– great for small little sprinkles, use a spoon to help you place them on top!
Roll right in the sprinkles- put your sprinkles in a dish, and dip your frosted treat right into the sprinkles.
Baking with Sprinkles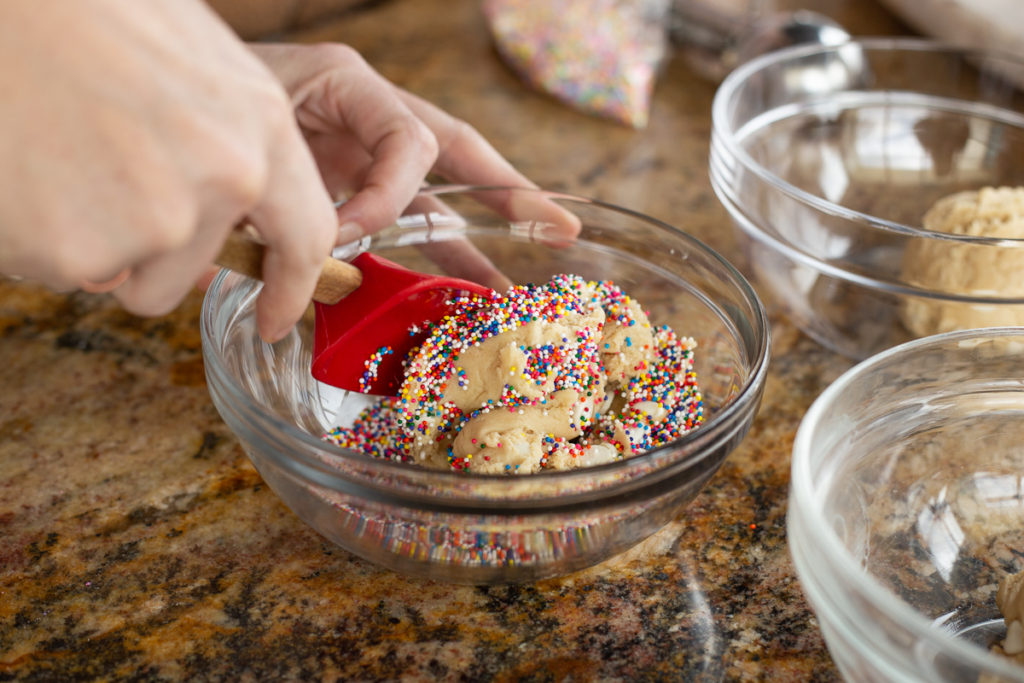 We threw our much-loved sprinkles into these party cookies (from Small Kitchen Sweets, hey Spencer!) to see how they would bake up. And we are HAPPY to report that they are very pleasant all rolled up in dough.
We were curious to know if each type would vary once introduced to a semi-moist dough. We knew that non-pareils tended to be the most likely to bleed into the dough, and while we secretly hoped they'd create a tie dye effect, we were pleasantly surprised to see that all the sprinkles all stayed fairly color-fast.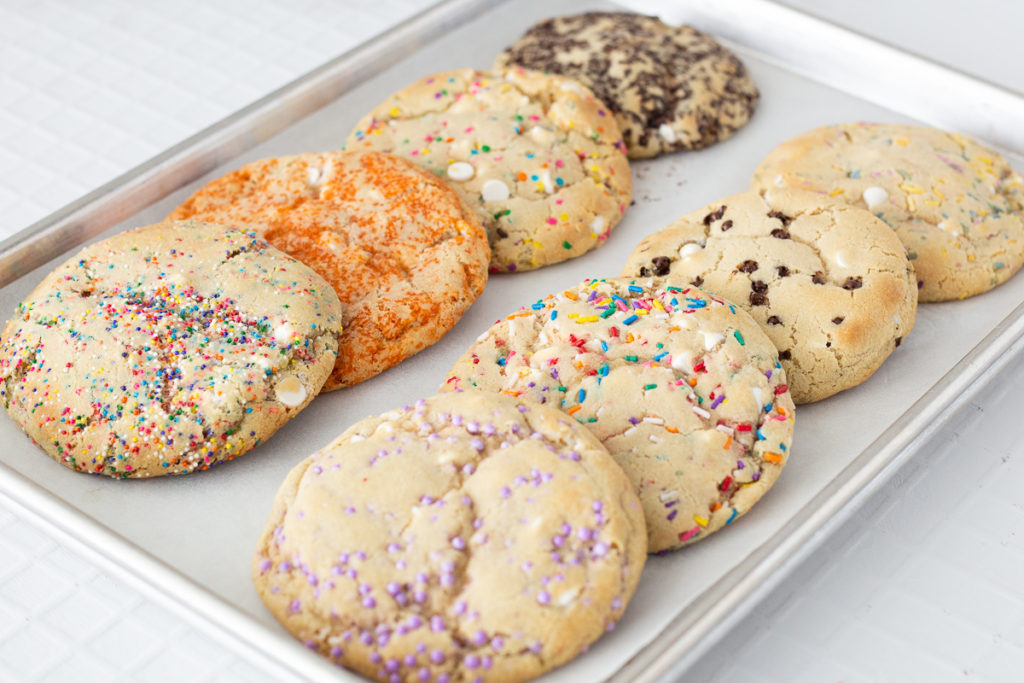 Now, isn't that a happy tray of cookies?? Try throwing your sprinkles in to some cookies or cake. Or maybe on top of your bowl of ice cream. There's always a space for sprinkles. Where do you want to add a little happiness with some sprinkles?
Storing Sprinkles
Now, you've got a collection of sprinkles, how do we keep them fresh?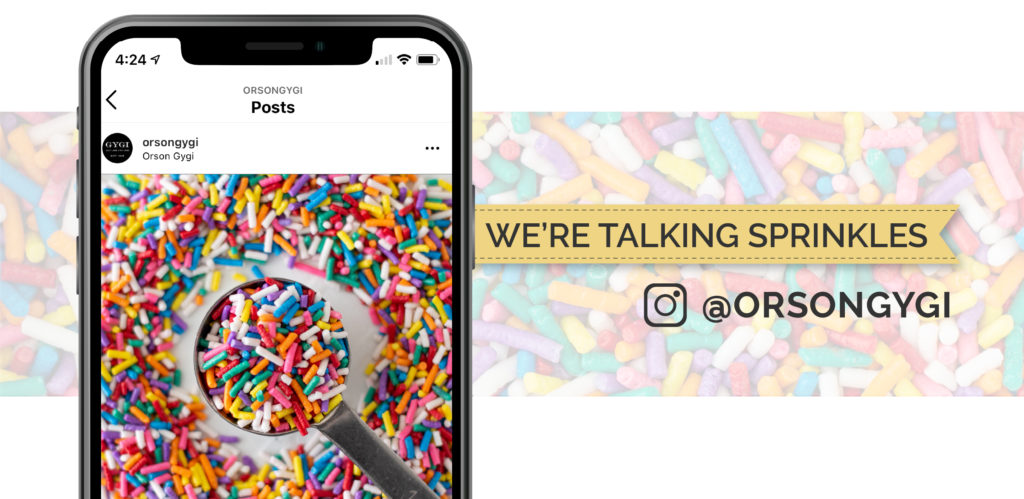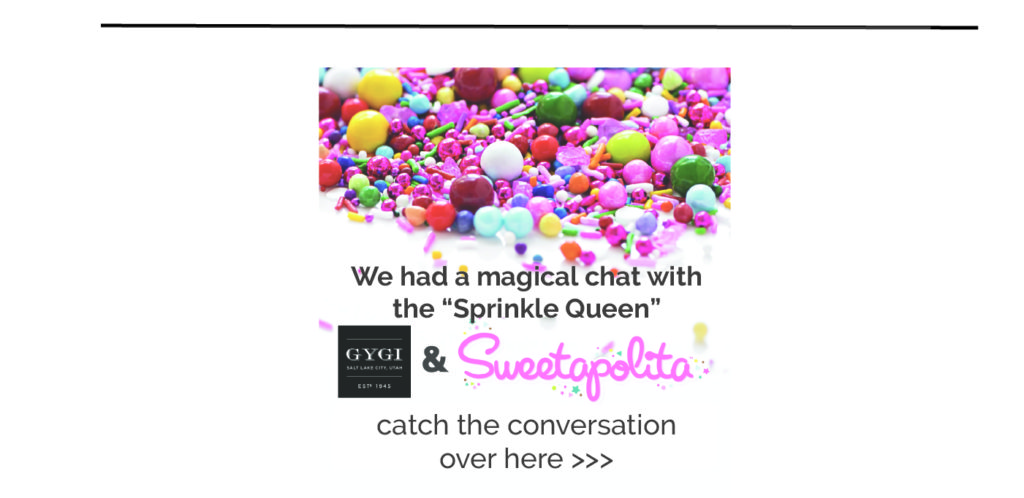 Do you have a favorite sprinkle? Or one your anxious to try? Share your sprinkle adventures with us in the comments below…