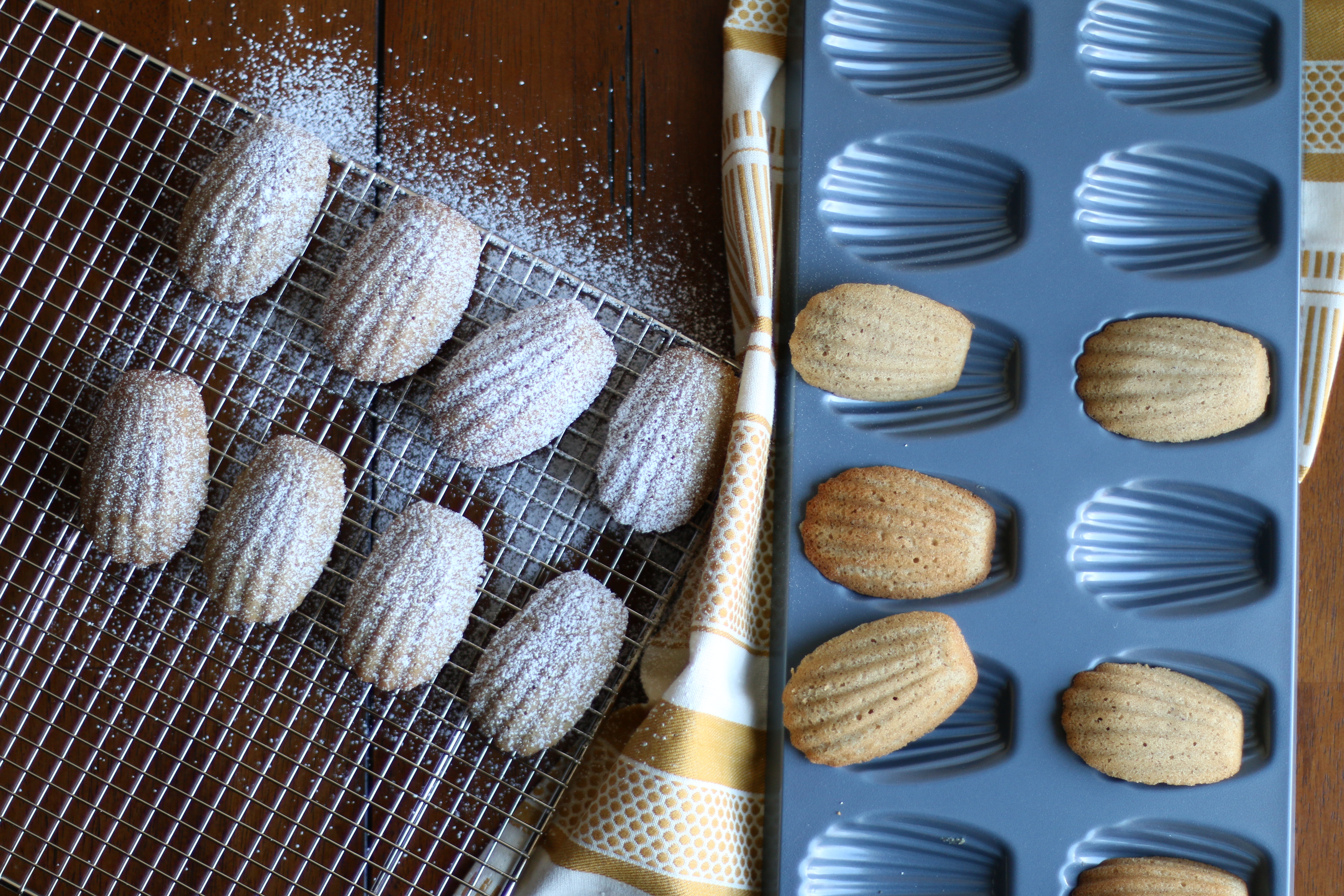 One of the best parts of fall is how everything seems to slow down. After a summer spent on family vacations, camping trips, weekend barbecues, and soaking up as much sun as possible, it's nice to have a change of pace. Between the chill in the air and the upcoming holidays, fall just seems to lend itself to long, leisurely conversations had over a warm drink. And, of course, some baked goods. Try our spiced madeleine recipe.
Possibly the most perfect partner for coffee or hot chocolate is the madeleine. They're moist with a spongey texture that doesn't fall apart or get mushy when dunked in your drink. And while madeleines may seem like a fussy French pastry, they don't require any fancy ingredients. All you need is a madeleine pan and ingredients you likely already have in your kitchen. And if you have a pastry bag then these cookies are even easier.
For a cozy autumn twist, spices like cinnamon, ginger and all spice were added to these madeleines for a subtle depth of flavor that doesn't overwhelm. Whether enjoyed over coffee with a friend or alone for breakfast, you'll be hooked on these delicious treats in no time.
Get that iconic shape with a Madeleine Pan.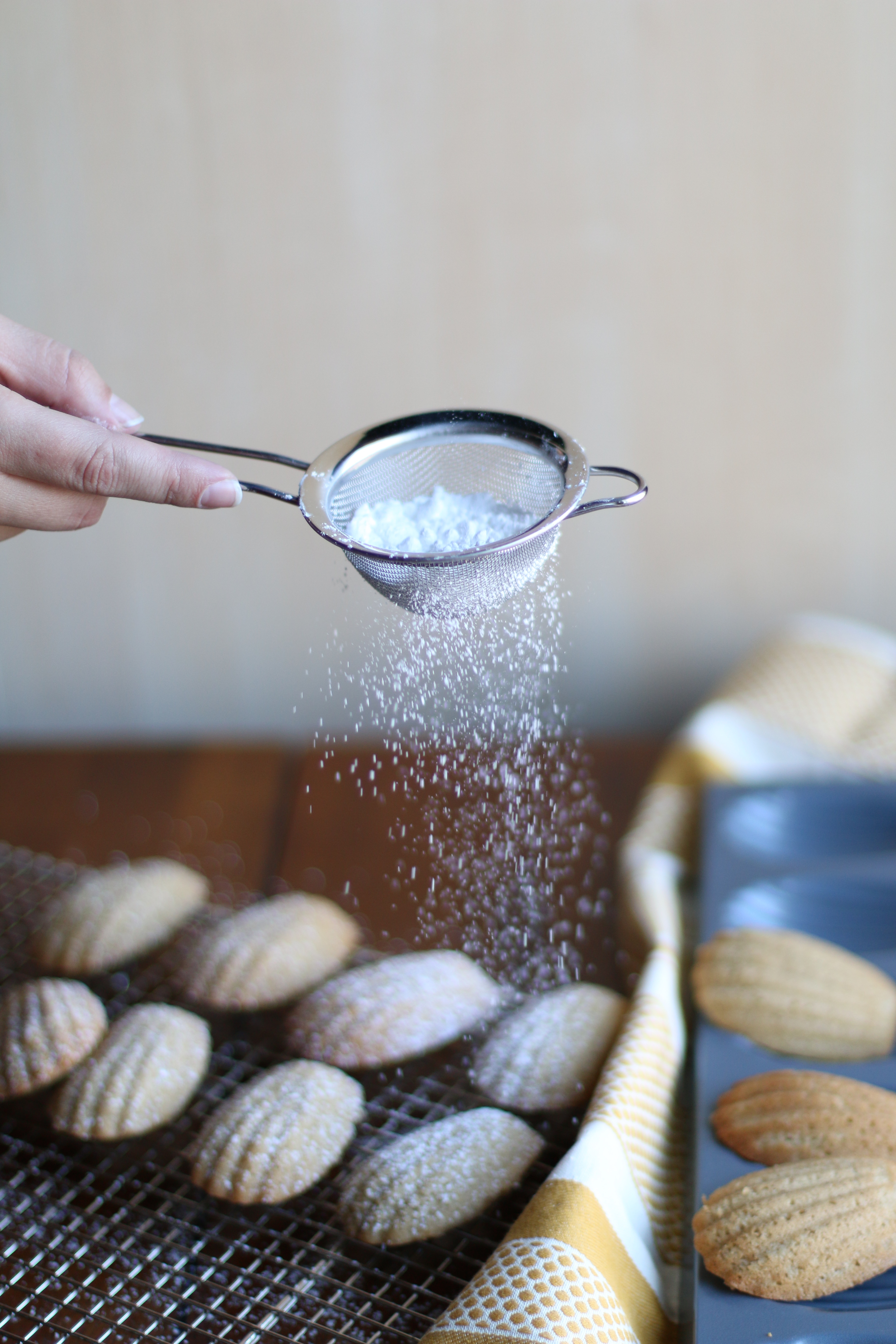 (Recipe adapted from Martha Stewart)
Ingredients
2 cups all-purpose flour
1 teaspoon ground cinnamon
1/2 teaspoon ground ginger
1/2 teaspoon ground all spice
1 teaspoon baking powder
3/4 teaspoon salt
6 large eggs, room temperature
1 cup granulated sugar
2 tablespoons packed dark brown sugar
2 sticks unsalted butter, melted
1 tablespoon plus 1 teaspoon honey
3/4 teaspoon pure vanilla extract
Directions
Whisk flour, cinnamon, ginger, all spice, baking powder, and salt in a bowl. Set aside.
Combine eggs and sugars in the bowl of a stand mixer. Mix on high until pale and fluffy, about 10 minutes. Batter should form a thick ribbon when beater is raised out of the mixture. That's when you know it's ready.
Add flour mixture into egg mixture in two additions, folding after each addition until fully incorporated.
Add melted butter in two additions, folding to incorporate after each addition. Then fold in honey and vanilla.
Refrigerate, covered, for at least 2 hours, or overnight.
Remove batter from fridge and let stand at room temperature for 10 minutes. Meanwhile, preheat oven to 350 degrees and butter the madeleine pans.
If using, add batter to a pastry bag. Or use a plastic gallon storage bag and snip off one of the corners. Pipe batter into molds until about three-quarters full.
Bake for 8-11 minutes, until just lightly browned. Immediately shake madeleines out onto a kitchen towel. Wipe off pan and add more butter to molds. Repeat for remaining batter.
These madeleines are delicious on their own, but for a nice touch you can sprinkle them with powdered sugar or make a simple caramel dip for something a bit more decadent. Either way, they're perfect for just about any occasion.