Everyone loves the rich, soft, doughy textures and flavors of the irresistible gnocchi. The little dumplings are too delectable to not eat and that's why we decided to make an easy ricotta gnocchi recipe anyone can follow. Here is the simple recipe, from our kitchen to yours.
Easy Ricotta Gnocchi
Serves 4
One 16-ounce container whole-milk ricotta
1 large egg
1/2 cup finely grated Parmesan
1/2 teaspoon salt
3/4 to 1 cup flour
Set a strainer line with a quadruple layer of cheese cloth. Add the ricotta and lay a bowl with a can over it for added pressure. Drain for at least an hour. (This can be done several days in advance.)
In a large bowl, mix the strained ricotta, egg, cheese, and 3/4 cup of the flour until all ingredients are incorporated. Cover and refrigerate for 15 minutes.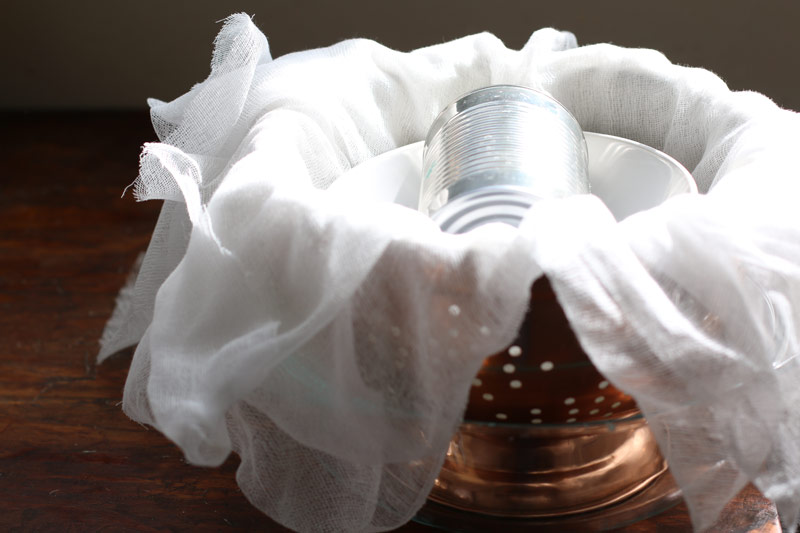 Check the dough by rolling a bit in your hand. If it sticks to your fingers, incorporate more flour one tablespoon at a time. Refrigerate for another 15 minutes.
Put a large pot of water and a tablespoon of salt on the stove to bring to a boil.
Dust your hands and work surface with a little flour. Break off a fist-sized piece of the dough and roll it into a thick log about 3/4″ thick.
Cut the log into 3/4″ pieces. Shape them with a gnocchi board by rolling them with your thumb.
Toss with flour to prevent sticking. Repeat rolling process with the remaining dough.
Add half of the batch of gnocchi. Let them co 2 minutes after they bobbed to the surface. Remove gnocchi with a slotted spoon or a mesh strainer. Transfer to a colander.
Repeat with second batch of gnocchi, mix with sauce, and serve immediately.
Watch for our next post with a recipe for our  fennel and butternut squash sauce that will compliment your ricotta gnocchi perfectly!