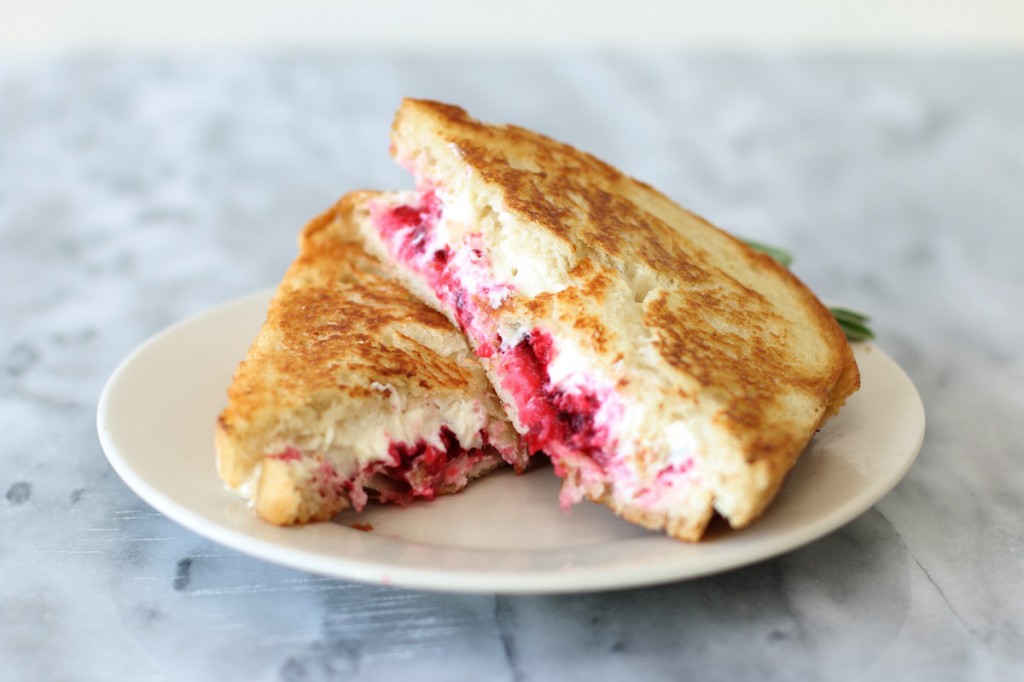 Thanksgiving is right around the corner! As you get ready to gorge yourself with food, we'll help you prepare for the inevitable Thanksgiving leftovers. Instead of popping the same plate of leftovers in the microwave meal after meal, why not try something new? Over the next five days, we'll be dishing out ways to make your leftovers taste better the second and third time around and save you from having to eat another dry turkey sandwich in the process.
Today, we decided to take on cranberry sauce. We spread sourdough bread with a few ounces of goat cheese, drizzle with a touch of honey, and add a layer of the leftover cranberry sauce. You really can't go wrong with grilled cheese. Remember to heat your skillet to medium high, coat the outside bread with a generous amount of butter, and bon appetit!
We found other recipes for leftover cranberry sauce that we would love to try. Cranberry Yogurt Coffee Cake seems like something we'd love to eat for a delicious next-day brunch. Leftover rolls will pair nicely with Cranberry Butter. Lastly, we'd love to make a Turkey-Cranberry Strudel with Maple Roasted Butternut Squash.