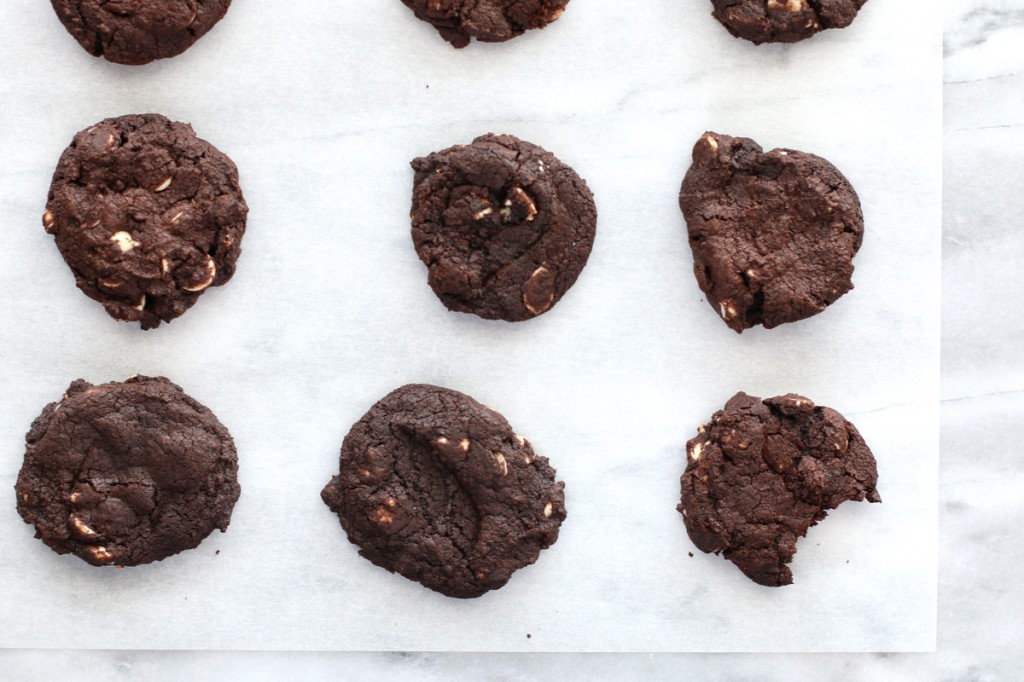 This bit of chewy deliciousness was inspired by the rich texture and chocolatey taste of brownies. The lightness of the white chocolate chips perfectly complement the richness of the extra Brute cocoa powder. Serve our chewy white chocolate chip chocolate cookies with a cold glass of milk – you'll make Santa forget all about your misdeeds this year and put your name on the top of the nice list!
What you'll need for White Chocolate Chip Chocolate Cookies
Makes about 2 dozen
1 cup butter
3/4 cup brown sugar
1 cup granulated white sugar
2 eggs
1 tsp vanilla
1/4 tsp salt
1 3/4 cups flour
1 1/4 cups of cocoa powder (extra Brute)
3 teaspoons baking powder
*Fun fact: Extra Brute cocoa powder is an alkalized-processed powder that adds that extra rich, chocolate flavor to your baking.
Preheat over 350º and line a cookie sheet with parchment paper.
In a large bowl, cream together the butter, brown sugar, and white sugar until light and fluffy. Add eggs one at a time, beating well with each addition. Add the vanilla and salt. Mix.
In another bowl, combine the flour, cocoa and baking powder and gradually add to the creamed mixture. Fold in chocolate chips. Drop by rounded spoonfuls onto the prepared cookie sheet.
Use a cookie scoop to  drop perfect size cookies onto a lined cookie sheet. Slightly smash down each ball of dough. These cookies don't really change shape too much while baking.
Bake for 8-10 minutes or until fluffy, but still soft. Allow cookies to cool on baking sheet for 5 minutes before removing to a wire rack to cool completely.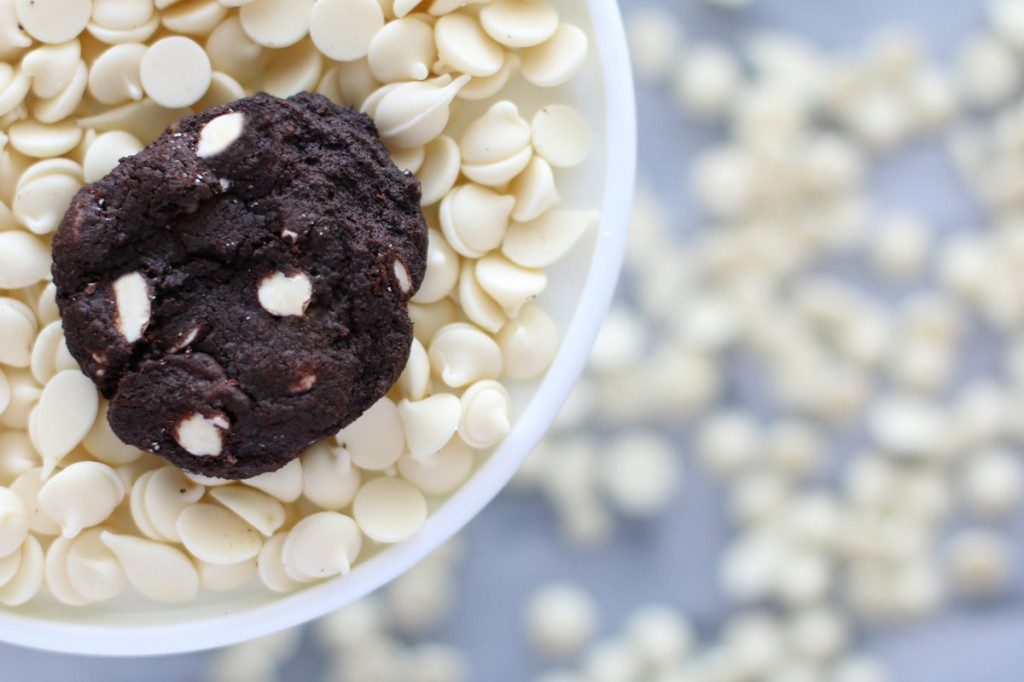 These cookies are too good to keep to yourself. Make a double batch and put some in a cute box to give out to your neighbors or bring a plate to the office and watch your social status soar!