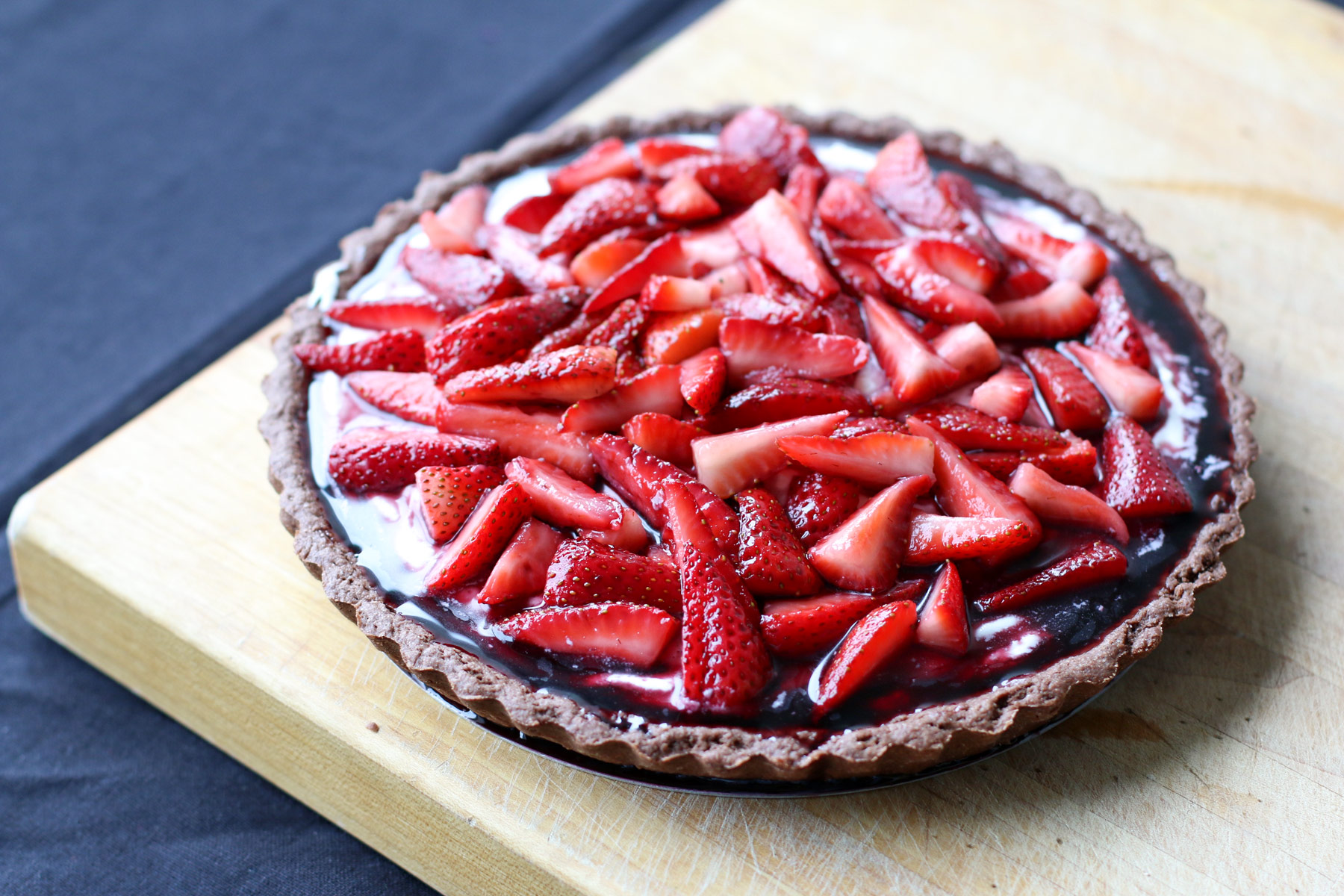 There are very few desserts as delectable and rich as a red wine and strawberry tart with a chocolate crust. This is truly a mouth-watering dish that is the perfect complement to your sweet tooth.
What you'll need
1 pound strawberries, trimmed, halved, and quartered
1/4 cup granulated sugar
3/4 cup red wine
8 ounces mascarpone
(Mascarpone alternative = 8 ounces cream cheese + 1/4 whipping cream + 2 Tbs sour cream, blended)
1/4 cup powdered sugar
1 tsp fresh lemon juice
1/2 tsp grated lemon zest
3/4 tsp vanilla
After washing your strawberries, cut them vertically into medium slices. Combine the strawberries with 1/4 cup granulated sugar. Stir together and let them stand for 30 minutes.
Preheat the oven to 375 degrees Fahrenheit. Use this chocolate crust recipe, from this post. Make the crust at least 2 hours before you make your filling. When you're ready to use your crust, remove from fridge 5-10 minutes before rolling out onto a floured surface. Press the dough gently into a 9 1/2 x 1 round tart pan and bake for 20 minutes. Allow the crust to cool before filling.
In a medium bowl, add your mascarpone, or mascarpone alternative. Add the powder sugar, lemon juice, zest, and vanilla and mix until the combination is well blended and fluffy.
Spoon the sugar coated berries into a fine mesh strainer over a medium sauce pan. Allow the juices to drip into into the pan and set the berries aside. Add the wine to the sauce pan and bring to a boil over medium high heat. Let the berry juice and wine boil until it has reduced to about 1/4 cup. This will take about 10-15 minutes. Pour the reduction into a small heat resistant bowl and let cool.
Scoop the lemon mascarpone into the tart shell.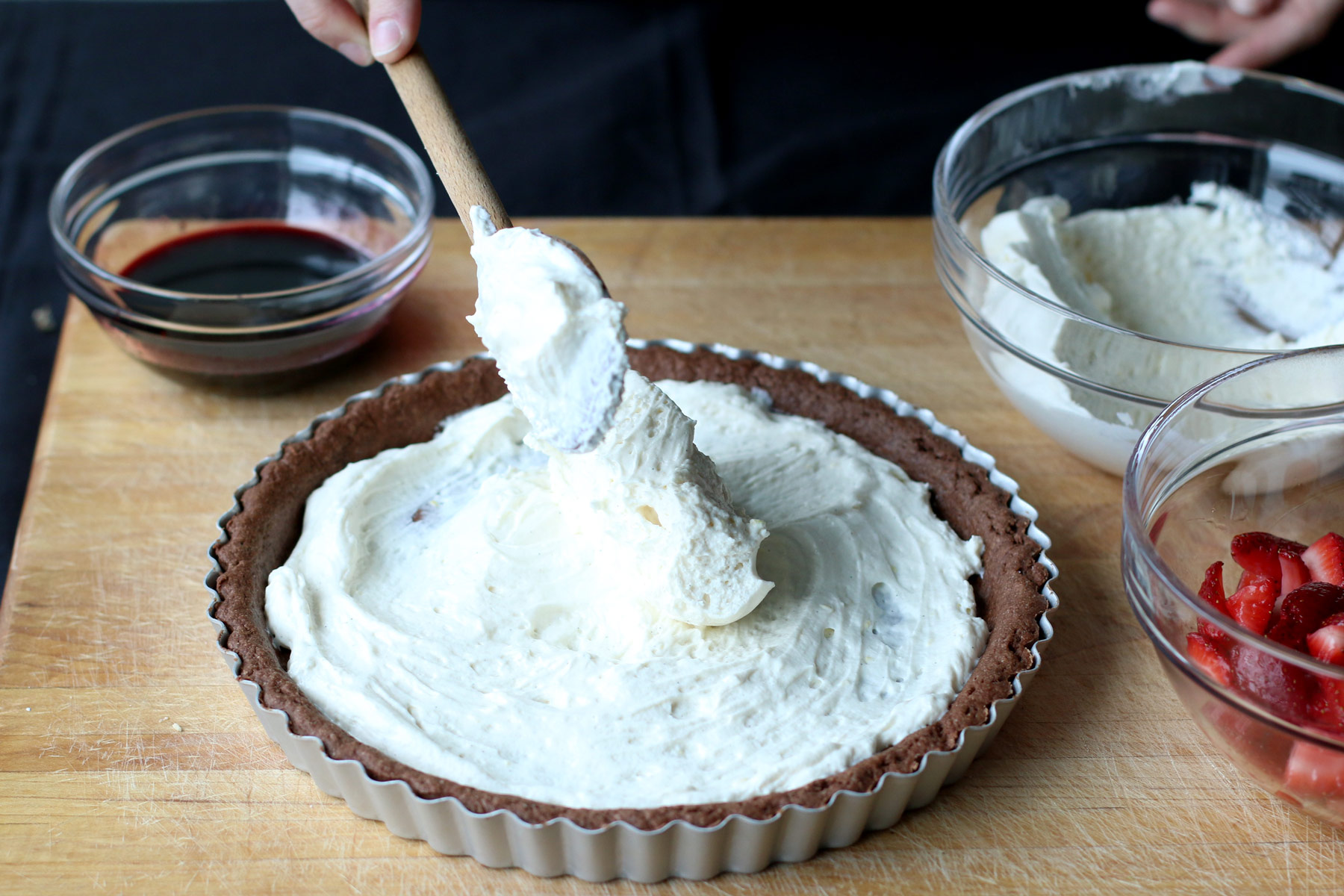 Lay your strawberries on top and drizzle with the red wine reduction glaze.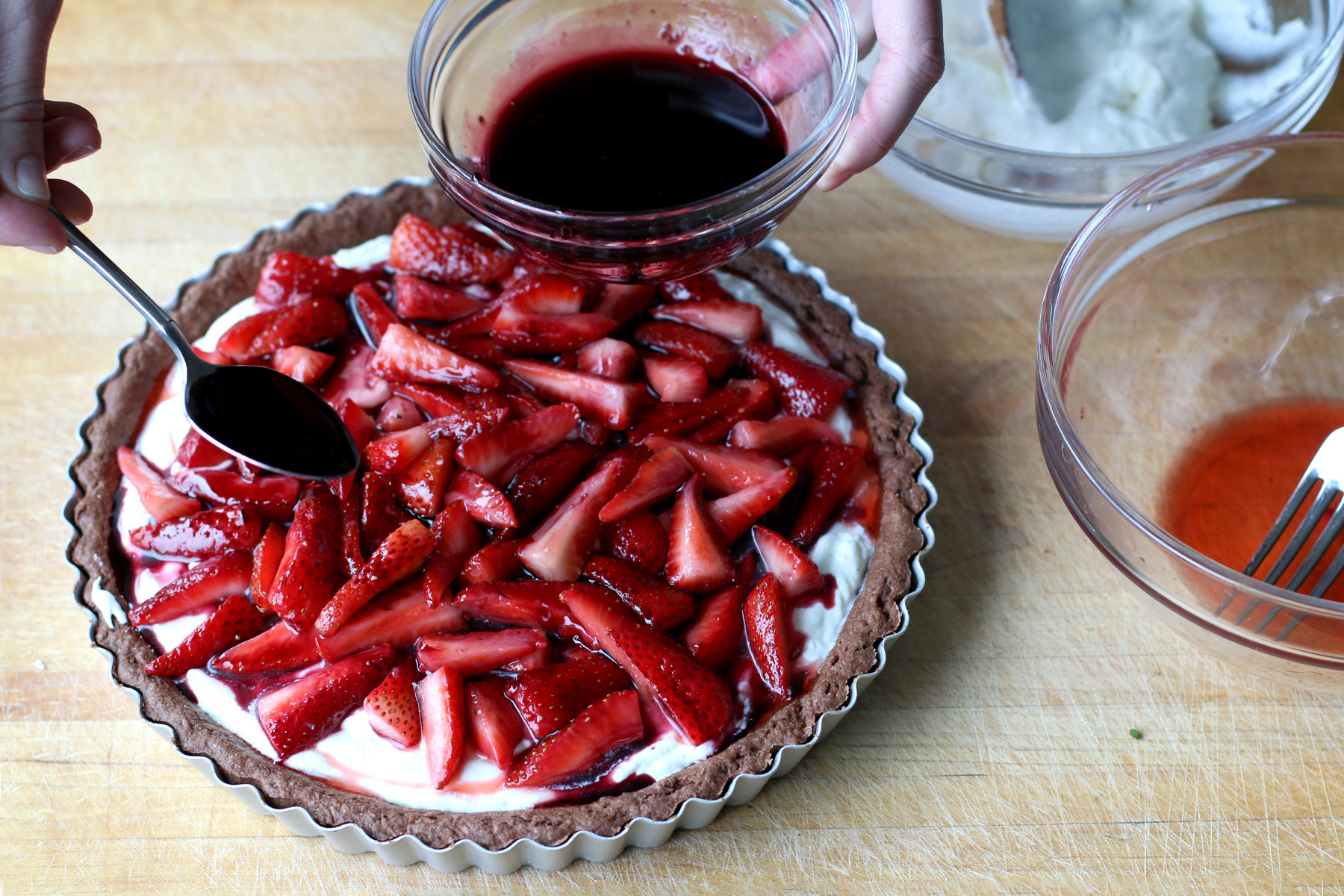 Serve and enjoy!