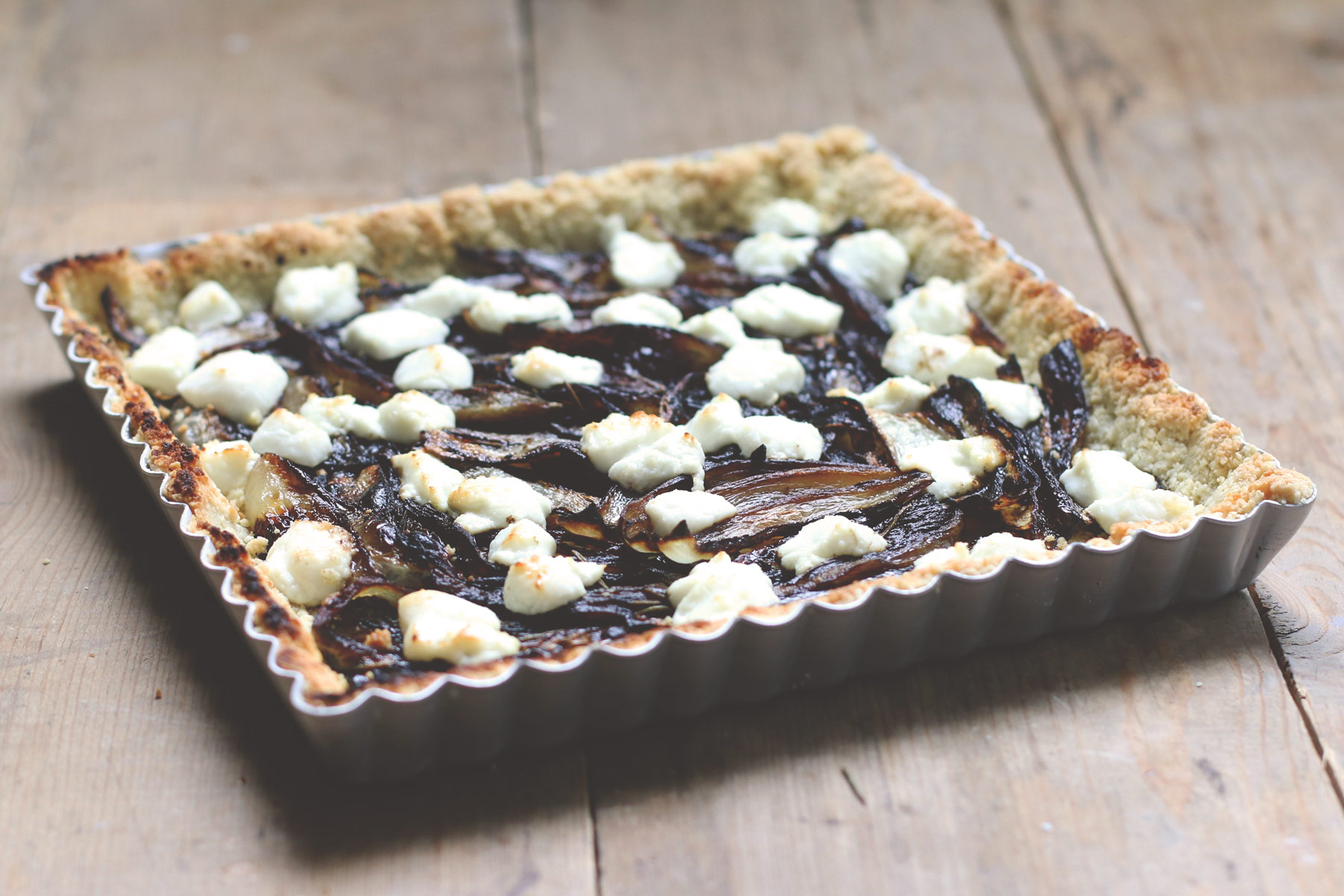 Simple and easy to make gluten free caramelized onion tart recipe that your family and friends will love. Top with a bit of goat cheese for a perfect finish.
What you'll need
4 tablespoons butter
One large onion, halved and sliced thick
1/4 cup balsamic vinegar
2 fresh rosemary sprigs, cut into smaller sprigs
4 oz goat cheese, crumbled
Use our gluten free crust, featured on this post, for a crust that compliments this yummy gluten free balsamic caramelized onion tart. Make the crust before making the filling so you have time to refrigerate at least 1 hour before using.
For the filling, preheat the oven to 400 degrees Fahrenheit. Melt the butter in a large, ovenproof frying pan (cast iron works great). Add the onion slices and gently fry them for about 10 minutes, or until they start to caramelize. Make sure to flip the onions about half way through cooking. Carefully add the balsamic vinegar and rosemary sprigs. Season with salt and pepper. Cover with the lid or some tin foil and transfer the pan to the oven for 20 minutes until the onions are soft.
Remove the tart dough from the fridge and let it stand at room temperature for 5-10 minutes. The dough will be a bit crumbly, so transfer it directly into a 9 x 9 tart pan and gently press dough to fit the pan. Remove the onions from the oven and place them on top of the tart crust. Dot with crumbled goat cheese. Bake for 10-15 minutes, or until the edges off the tart are golden.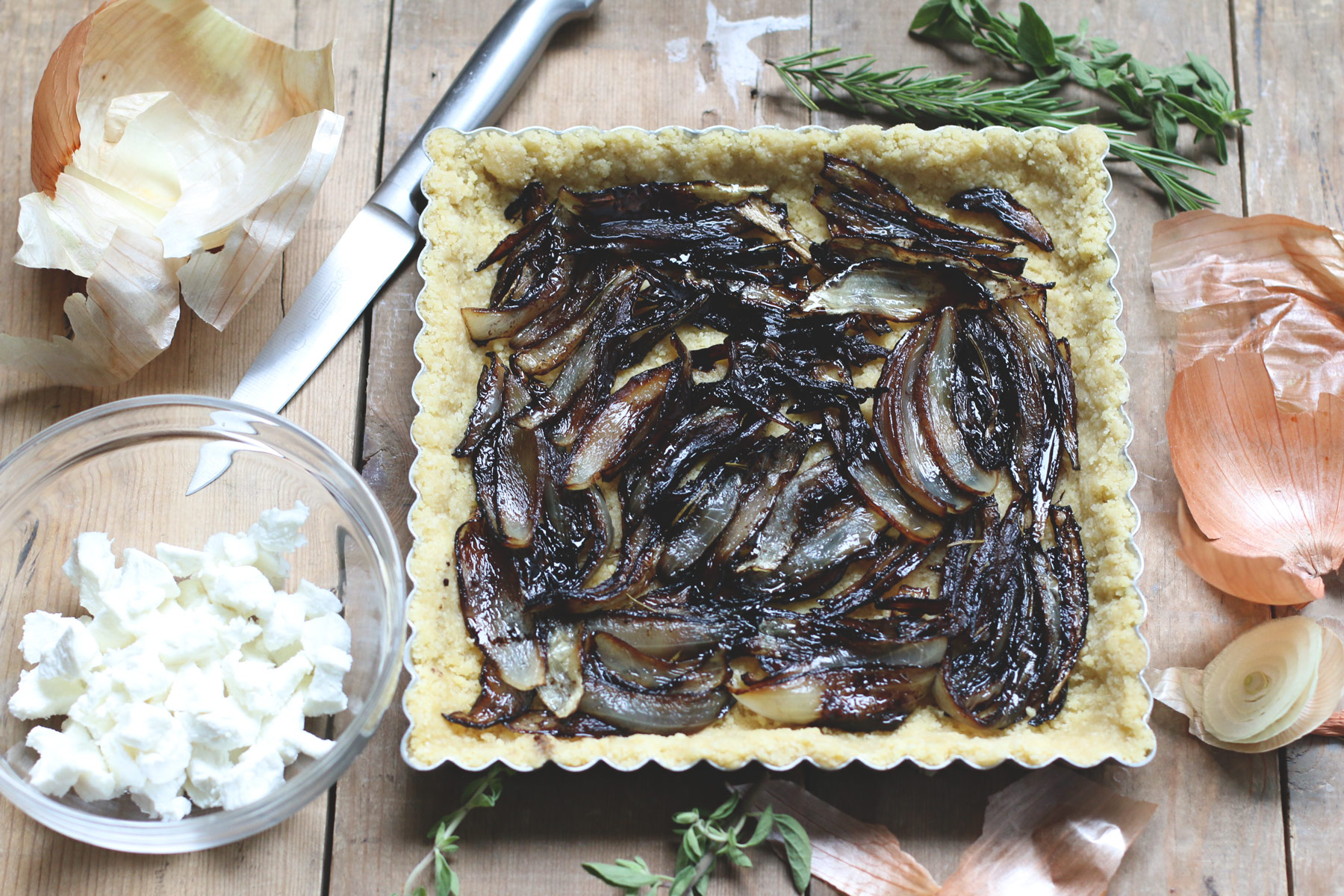 Sprinkle some fresh goat cheese on top and serve warm.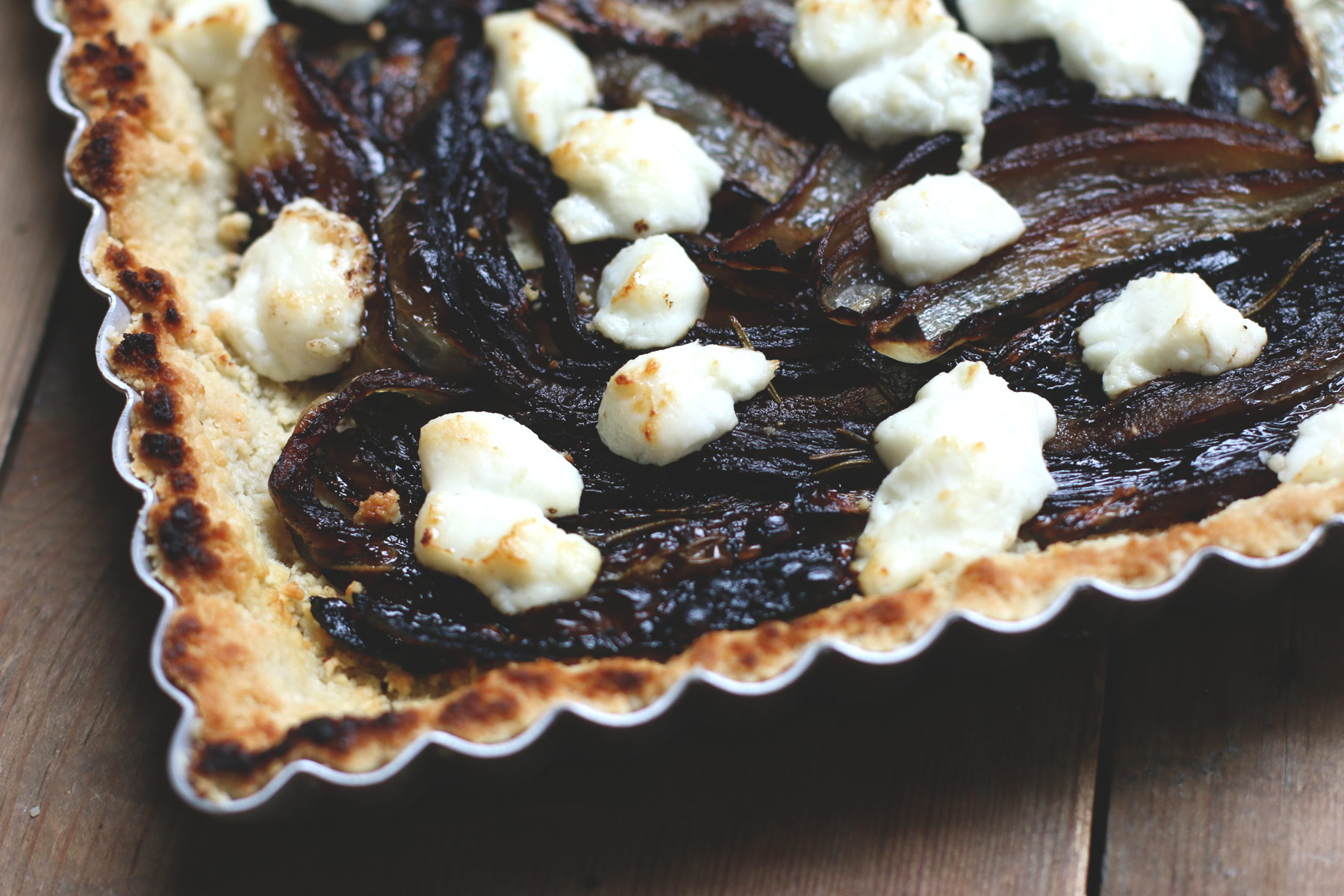 Enjoy!