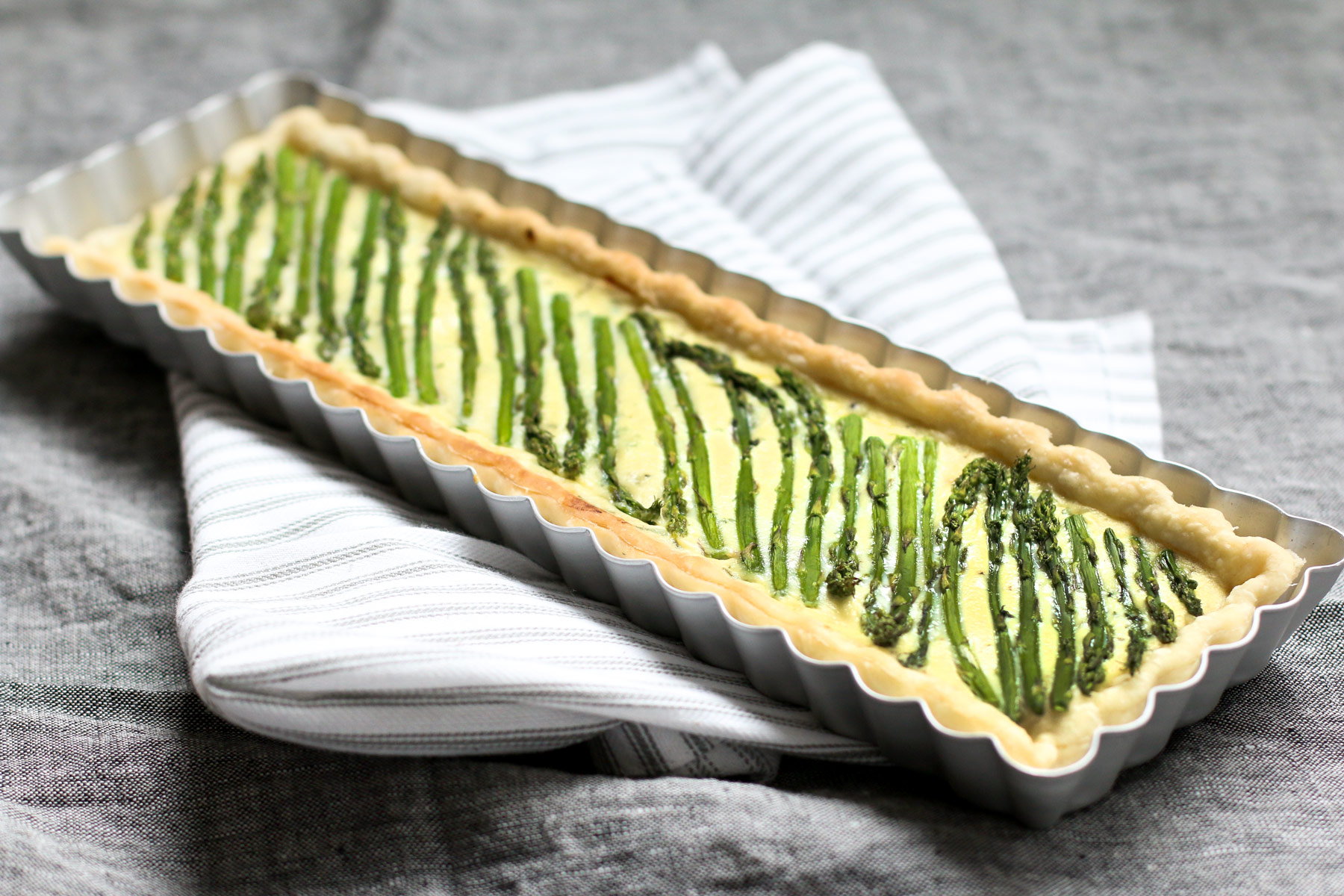 Make an asparagus and herbed ricotta tart for a mouth-watering last minute dinner idea. This cheesy, savory dish is a great option when you're in need of a creative light meal. It looks beautiful and tastes great.
What you'll need
1/2 bunch thin asparagus, trimmed to fit tart pan
7 oz ricotta
1 large egg
1/4 cup heavy cream
1/4 cup milk
Salt and pepper to taste
Preheat the oven to 375 degrees Fahrenheit. Use the savory crust recipe, from this post, for a flaky crust that compliments the flavors of the ricotta and asparagus. Make the crust at least 2 hours before making the filling.
Remove your dough from the fridge and let it stand at room temperature for 5-10 minutes. Roll out the dough on a floured surface and gently press into a 13.75 x 4.25 tart pan. Prick the bottom of the tart pan a few times with a fork and bake for 12 minutes. Remove the crust and let it cool.
In a medium bowl mix together the egg, ricotta, cream, milk, and salt and pepper. Stir together until the mixture is mixed well.
Spoon the ricotta mixture into the tart pan. Place the asparagus, at an angle, on top of the cheese mixture.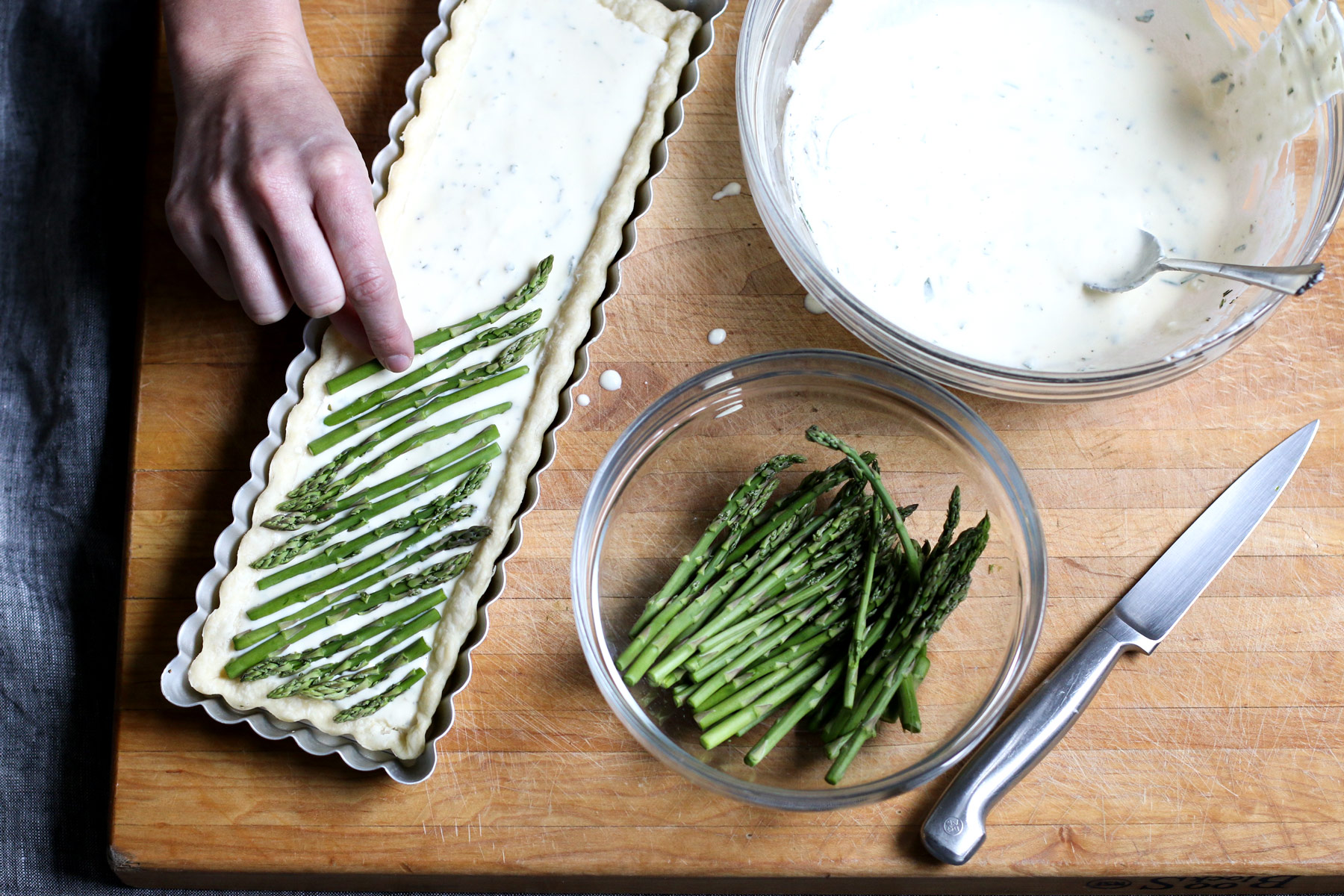 Bake for an additional 20-25 minutes, or until the tart crust is lightly golden.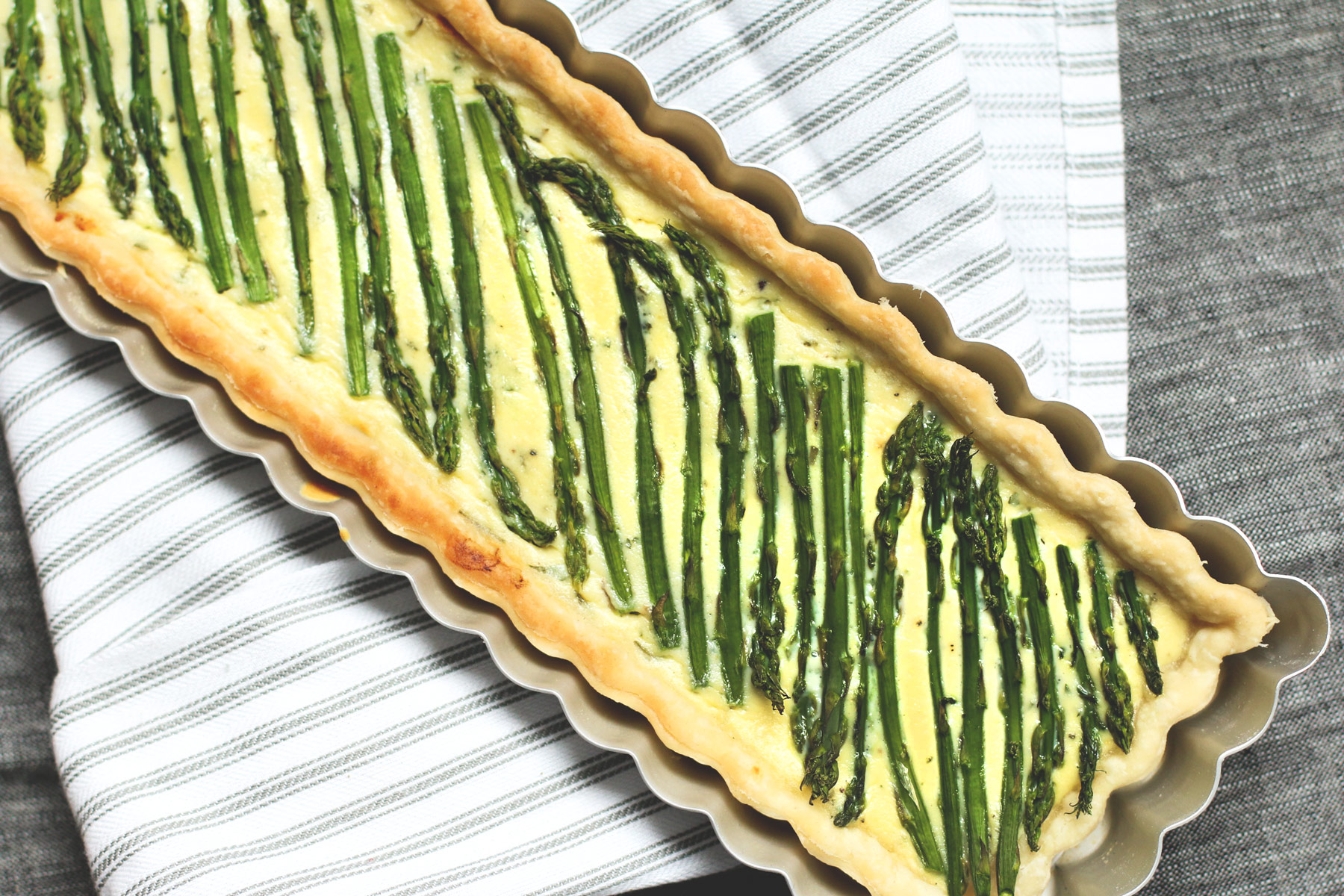 Enjoy!