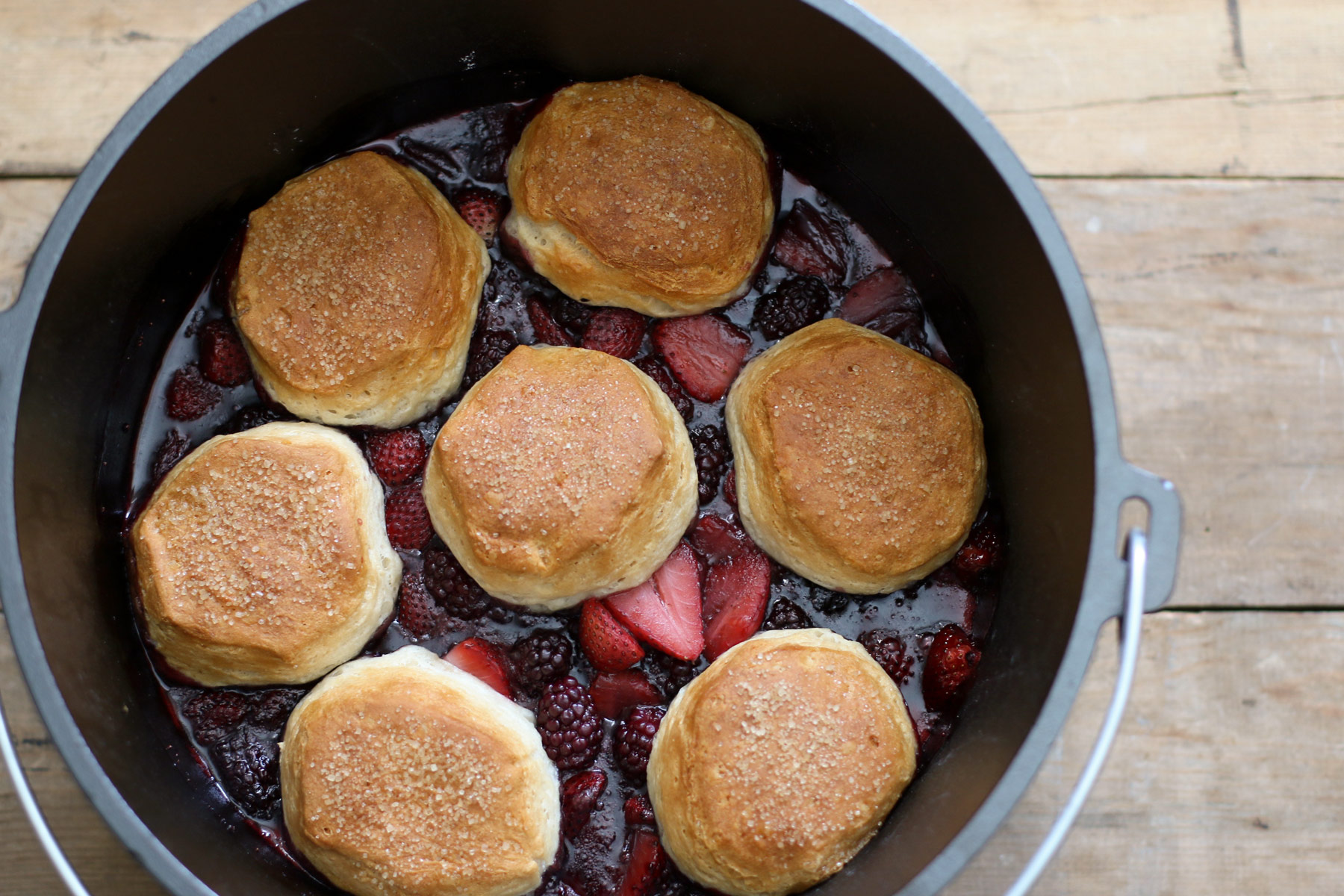 For centuries, dutch ovens have been used to create some of the most flavorsome meals on the road and in the home. We made a Mixed Berry Dutch Oven Cobbler in a dutch oven. Make it over a campfire or in the oven and serve with some fresh cream or ice cream and enjoy!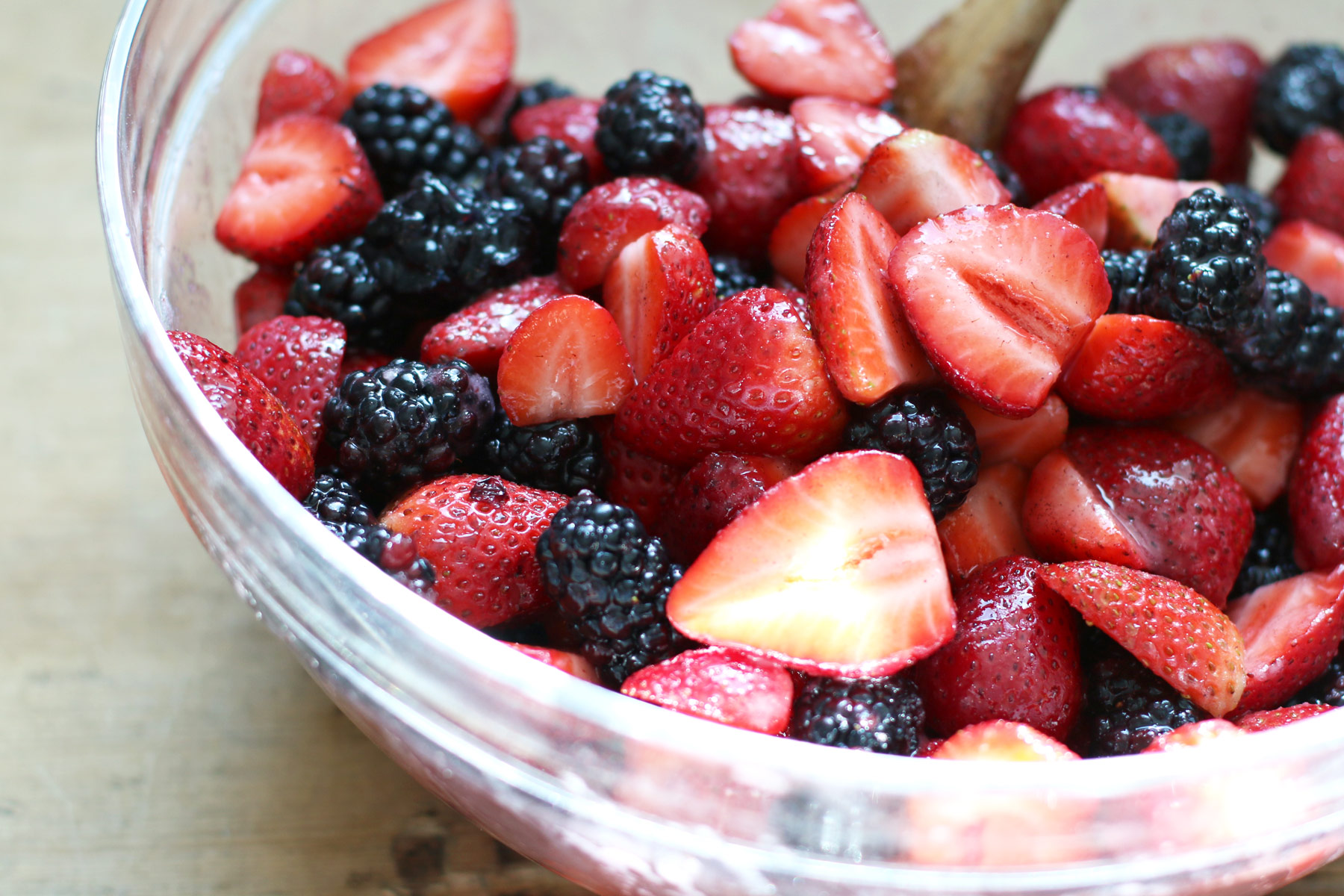 We love a good old fashioned s'more when we go camping, but sometimes we like to do a little more. That's why we decided to take off our chef hats and put on our pioneer bonnets and make a campfire Mixed Berry Dutch Oven Cobbler. This classic dish can easily be made in an oven and customized to fit local, in-season fruits and berries. We'd love to make this again with peaches and blueberries serve it with a mascarpone whipped cream. Although we love a good crumbly, sugary top to our cobbler, the biscuits tone down the sweet berries with a rich and savory taste.
Shop this post: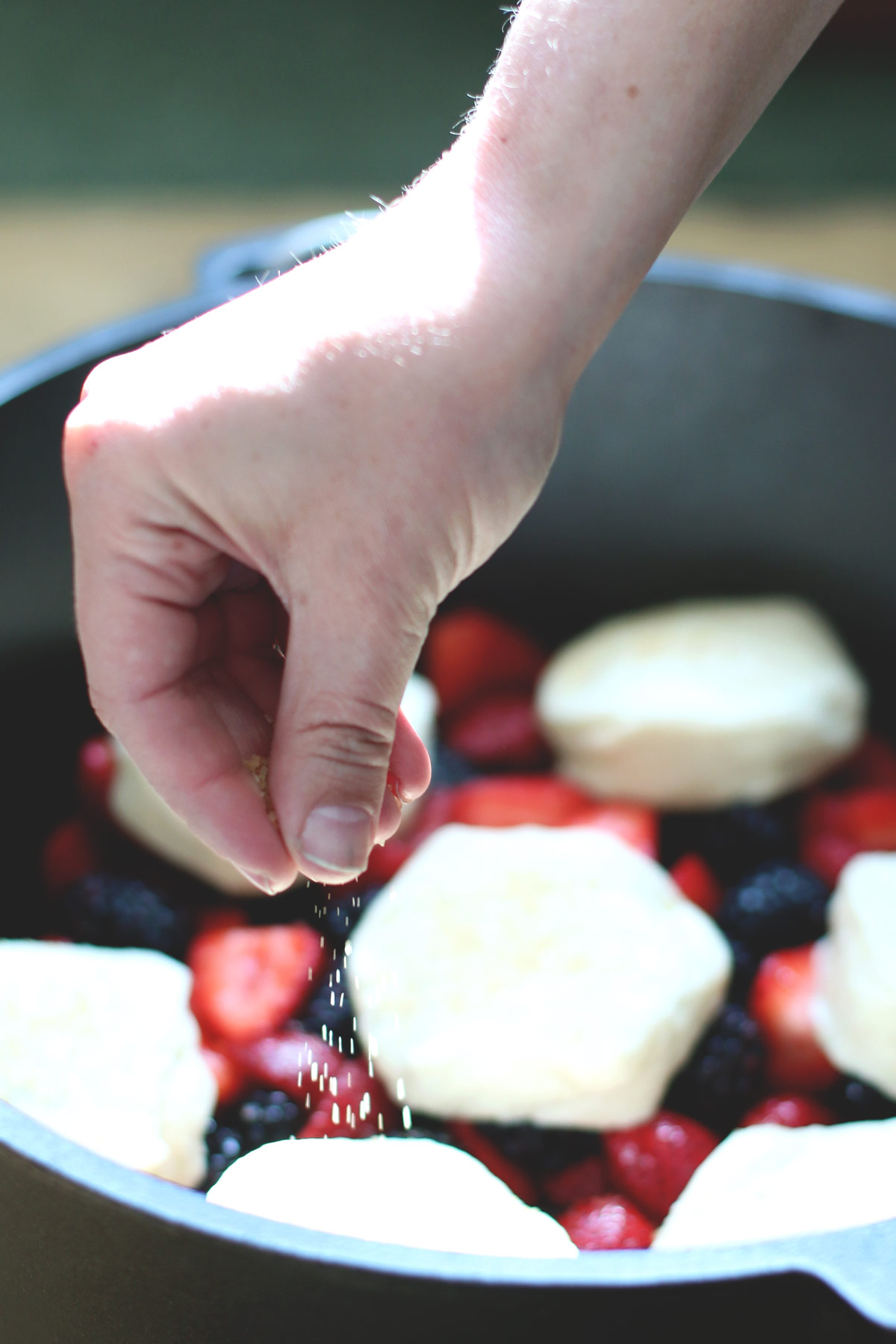 Mixed Berry Dutch Oven Cobbler

Ingredients
1 tablespoon cornstarch
1/2 cup + 2 tablespoons granulated sugar
3 cups strawberries (sliced into quarters)
1 1/4 cups blueberries or blackberries
1 1/2 cups flour
2 teaspoons baking powder
1/4 teaspoon sea salt
1 stick cold butter (cut into small pieces)
3/4 cups heavy cream
Sanding sugar, for sprinkling (optional)
Whipping cream, to place on top of cobbler (optional)
Directions
If baking at home

Preheat oven to 375 degrees Fahrenheit. In a large bowl, combine the cornstarch and sugar. Toss in all the berries and stir together.
Place the mixture in the bottom of the Dutch oven. With a food processor, pulse the remaining 2 tablespoons of sugar, flour, baking powder, and salt until they are well combined. Add the butter and pulse until the mixture looks like coarse meal with pea sized pieces. Add the heavy cream and pulse a few more times until well combined. Spoon the batter into mounds on top of the fruit mixture, should make 7-8 mounds. Press the top of each mound to flatten them. If desired, brush a little whipping cream on top of each mound and sprinkle some sanding sugar on top.
Bake until the biscuits turn golden brown and juices begin to bubble in the center, should be around 45-60 minutes. Let the mixed berry Dutch oven cobbler rest at room temperature before serving.

If baking over a fire

Before you go camping,?combine all the ingredients in the proper order and take with you in sealed bags or dishes. Have your biscuit batter made beforehand, or buy pre-made biscuits to place on top. Place the Dutch oven over hot coals, about 1 hour after starting the fire and the flames begin to die out. Place a few hot coals on top of the Dutch oven to create a campfire oven.?Bake over the coals for 1 hour, or until the biscuits turn golden brown.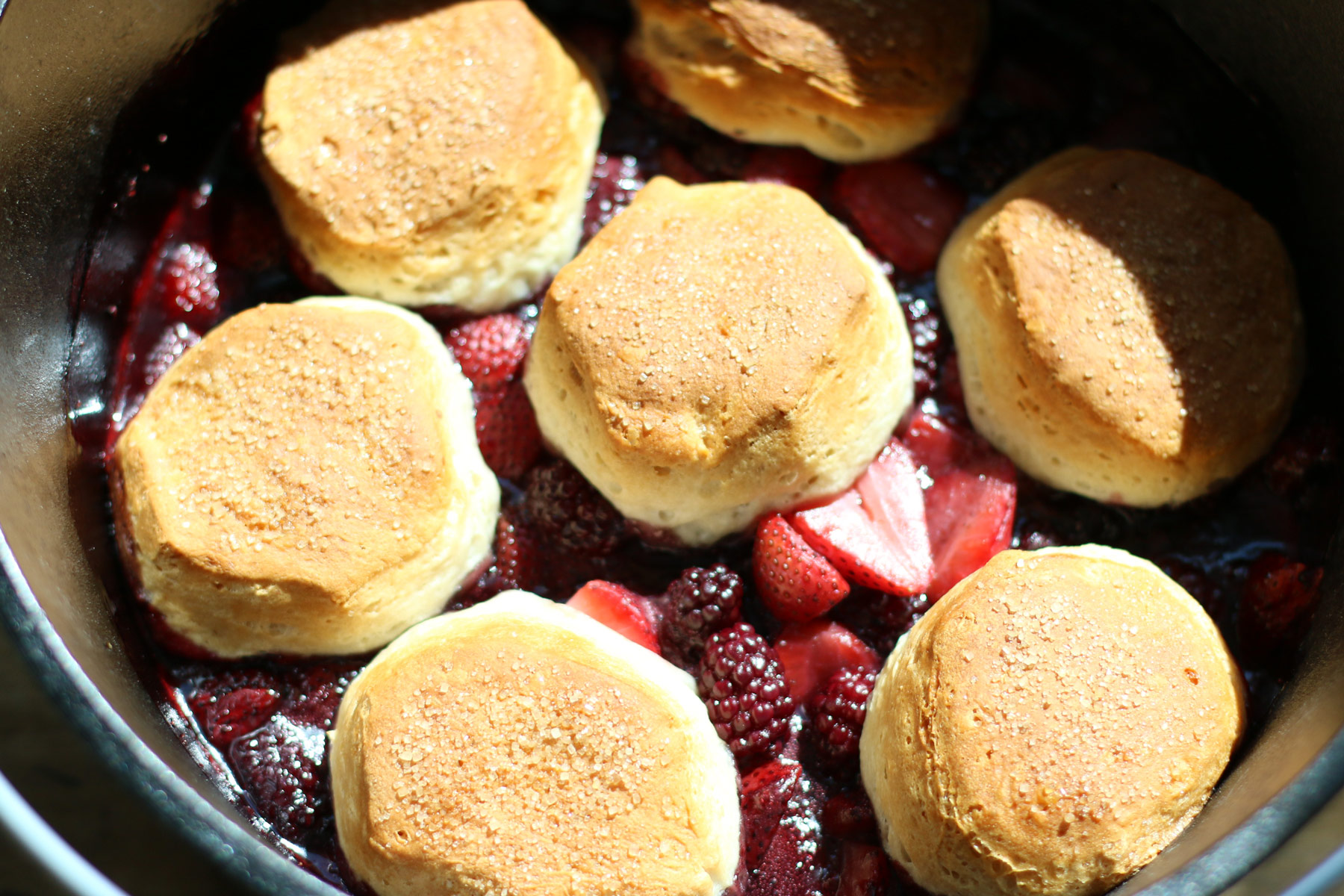 Serve warm and enjoy!