John has been teaching at Gygi for several years and we are always so impressed with his technique and talent. This recipe for Sponge Toffee is incredible–and incredibly dangerous because once you know how to make it at home you just won't stop. We expect this recipe will be on repeat this holiday season as you make treats for neighbors, teachers, and friends.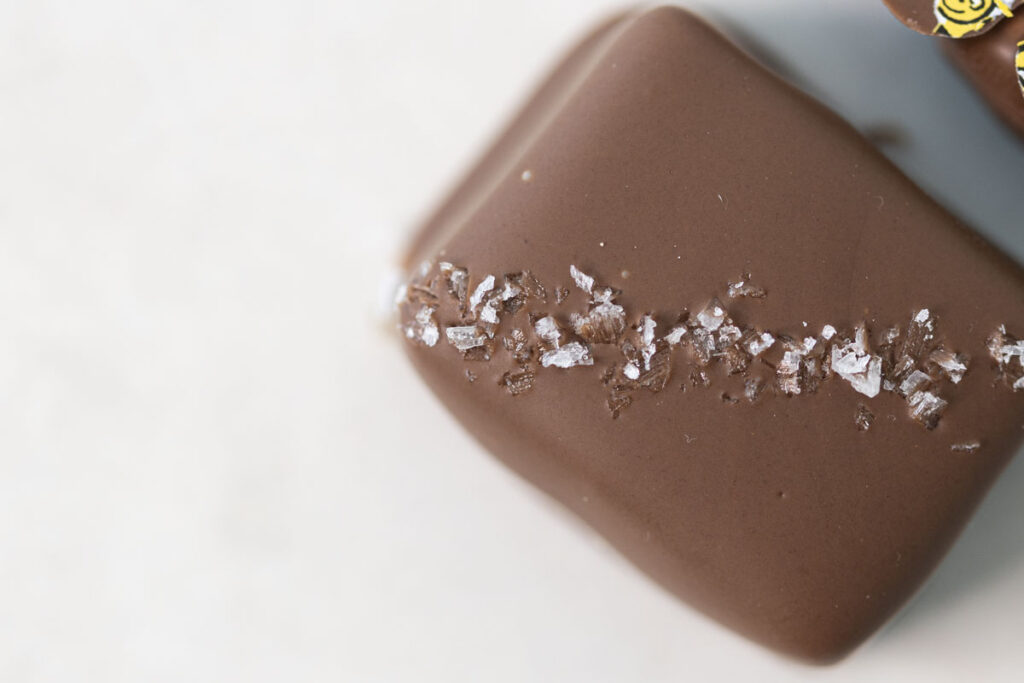 Now, the most important things you need for candy making are a reliable thermometer, a deep, heavy bottom pot or saucepan, and a wet pastry brush. And the biggest question we got in several of our chocolate classes was "how do you calibrate your thermometer to make sure it is accurate?" We have a lot of information about testing a thermometer on this blog post. It so important! With accurate readings on your thermometer, you will be well on your way to candy coming out perfectly every single time.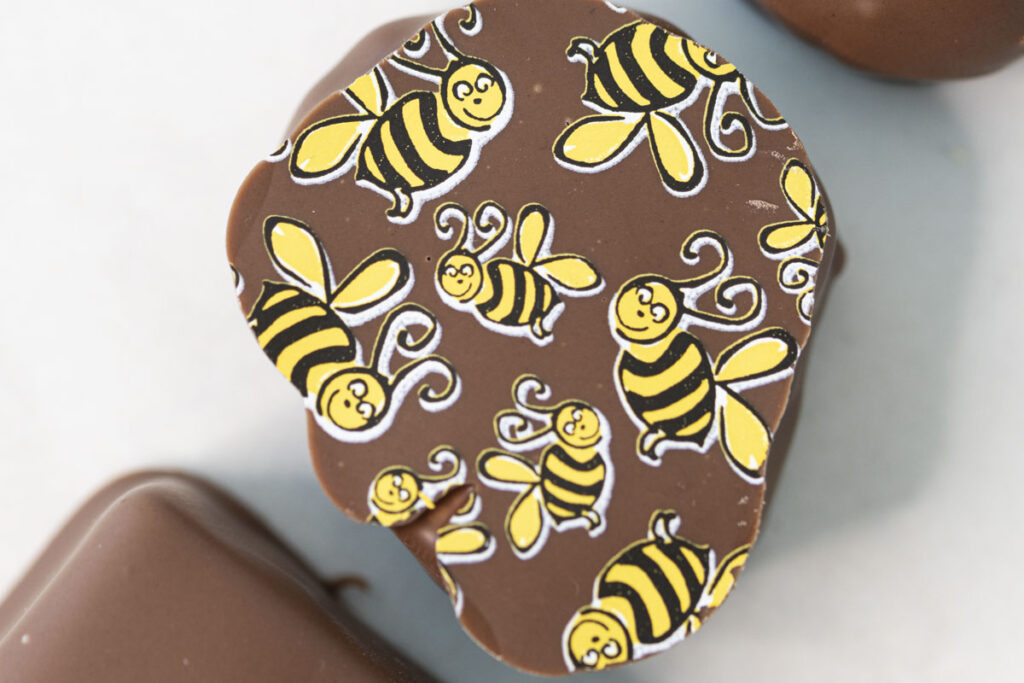 Print Recipe
Sponge Toffee with John Neil
Ingredients
2 ½ cups (20 oz) granulated sugar
⅔ cup (5.4 oz) corn syrup
2 tsp (.33 oz) vanilla
½ cup (4 oz) water
2 Tbsp (1 oz) baking soda
Instructions
1

Prepare a baking sheet by lining it with a piece of parchment paper.

2

Use a deep, heavy-bottom saucepan (at least 6 qt) as the hot sugar will bubble up at the end of the recipe.

3

Put the saucepan on the burner at medium heat, carefully pour in sugar, corn syrup, vanilla and water. Do not stir the ingredients to combine. They will all melt together as they cook. If stray sugar crystals are on the sides of the pan, use a wet pastry brush to water them down.

4

Heat the mixture using a thermometer to 300*F. This is known at the hard crack stage. Stay close to the pan as the temperature approaches 300*F, and remove the pan from the heat at 298*F. The mixture will continue to heat once off the stove.

5

Remove from the heat, and using a fine mesh sieve, sift the baking powder into the sugar mixture. Stir quickly to incorporate the baking soda- don't over mix, just a quick (5 second) stir will do the trick.

6

The mixture will start to turn a golden color. Once the toffee starts to thicken, pour it onto the parchment paper over the baking sheet. Don't stir or scrape the pan, just shake out as much as you can. You don't want to pop all those precious bubbles, so don't spread the mixture out, just leave it there to cool.

7

If you want to score it, let it cool for 10 minutes, then use a bench scraper or spatula to gently indent the candy in a grid pattern.

8

When it is totally cooled, you can break it into pieces. Store in an airtight container to keep it from getting sticky. Or dip it in chocolate to finish it off!