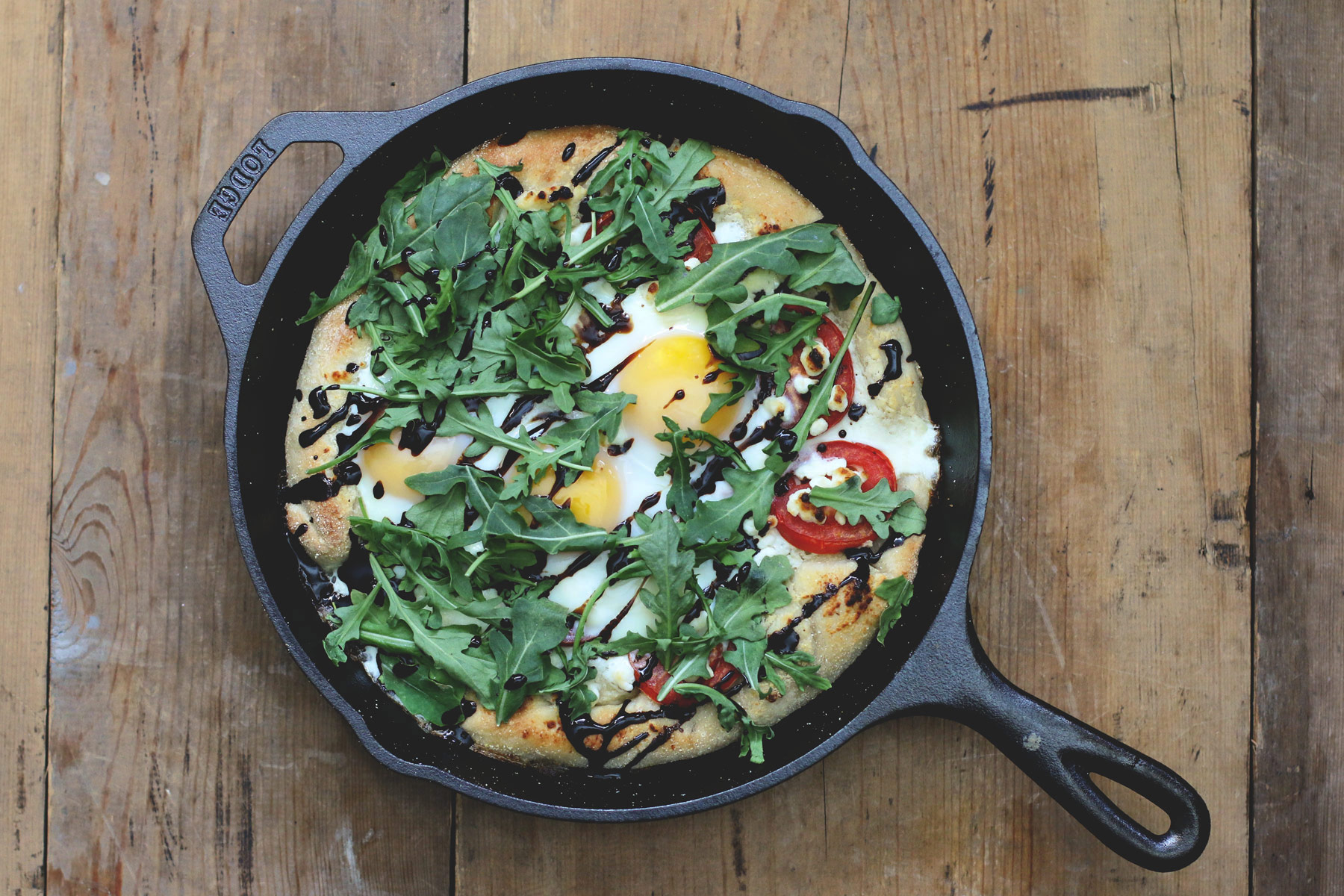 Whether you're upgrading your camping cookouts or adding a new weekday staple to the mix, our Cast Iron Skillet Pizza will do the job. Cook it over an open flame or in the comfort of your own oven.
Camping food doesn't have to be limited to tin foil dinners or an egg and hash breakfast. With a cast iron skillet, the possibilities are endless! Make the dough at home, grab your ingredients, and head to the mountains with this easy, low-maintenance recipe. The cast iron material is hardy enough to take on the natural landscape and hot coals.
Shop the post: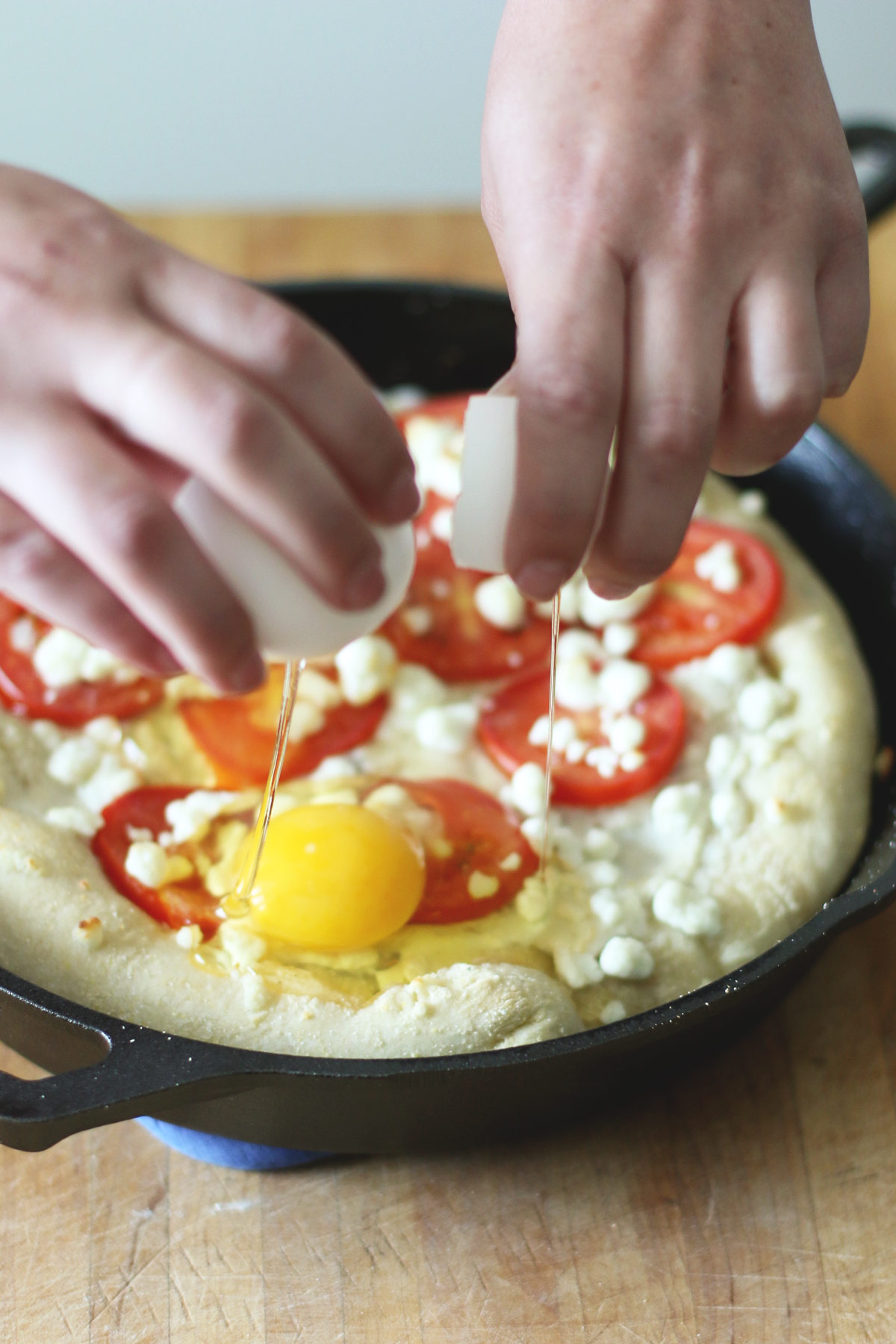 Instead of using traditional red sauce, we topped our pizza with eggs cooked over easy and balsamic glaze. They add just enough moisture to keep the cast iron skillet pizza from tasting dry. We choose arugula to offer a fresh crunch and a little spicy. The leafy green is delicious, but a more commonplace alternative can be used instead. Fresh basil or spinach will be equally great as a pizza topper. We flavored the ricotta with lemon zest to lighten up pizza's palate.
Ingredients
1-2 tablespoons cornmeal (for dusting)
Pizza dough
1/2 cup ricotta
Lemon zest (1 lemon)
2-3 ounces fresh goat cheese crumbles
3 eggs
1 large tomato (sliced)
1/2 cup arugula
2 tablespoons balsamic reduction (for drizzling on top)
Salt and pepper to taste
Directions
Preheat the oven to 500 degrees Fahrenheit and set the cast iron skillet in the oven to preheat as well.
Dust a flat surface with cornmeal and roll out your pizza dough, making it approximately 10 inches in diameter.
In a mixing bowl, mix together ricotta, lemon zest, and salt and pepper. Spread the ricotta mixture evenly across the pizza dough leaving a 1/2-1 inch border around all the sides.
Remove the hot cast iron skillet.
Using a paper towel, rub the bottom and sides of the skillet with a little olive oil or butter.
Carefully scoop your pizza dough, with the ricotta mixture on top, into the skillet.
Arrange most of the goat cheese and slices of tomatoes on top of the pizza. Gently, as to not break the yolk, crack the eggs on top of the pizza. Toss the arugula on top and place back into the oven.
Bake until the eggs whites look opaque. The eggs won't be completely done, however, they will continue to cook once the pizza is removed from the heat.
Remove the pizza from the oven and let it sit for a couple minutes. Gently remove it to a cutting board, drizzle with balsamic glaze, and add a little fresh arugula and goat cheese.
Serve warm.
Enjoy!