The classic berry tart is everyone's favorite dessert. The flaky crust combined with the creamy custard filling hits all the right notes and textures. Top with your favorite berries and a dash of powder sugar and you have an individual dessert that everyone will love.
What you'll need
1 tablespoon granulated sugar
1 cup milk
1/8 cup granulated sugar
1 tablespoon cornstarch
2 egg yolks
1/2 tbsp butter
1/2 tsp vanilla
1 cup mixed berries
Powdered sugar (to sprinkle on top)
Makes 6 3.75 x 1 tart pans
Preheat the oven to 375 degrees Fahrenheit. Use the classic crust recipe, from this post, and make your crust at least 2 hours before you make your filling.
In a medium saucepan, combine 1 tablespoon sugar and milk and bring to boil. Stir occasionally. In a separate bowl, whisk remaining 1/8 cup sugar, cornstarch, and egg yolks together. Once milk is boiling, lower heat. Slowly pour a bit of the hot milk and sugar mixture into the egg mixture while stirring constantly. This will temper the eggs before adding the eggs into the hot milk. After the little bit of milk has been mixed well into the egg mixture, pour the entire egg mixture slowly into the sugar and milk mixture. Stir constantly. Turn heat back up and continue stirring until the mixture thickens, about 3-5 minutes. Remove from heat and stir in butter and vanilla. Pour custard into a bowl, cover with plastic wrap, and allow it to cool to room temperature.
At this time, remove the dough from the fridge and let it sit at room temperature for 5-10 minutes. Divide the dough into six small balls, roll out onto a floured surface, and gently press each section of dough into a 3.75 x 1  tart pan. Bake the dough for 15-20 minutes, or until golden brown. Remove from oven, let cool, then fill your tarts with the custard.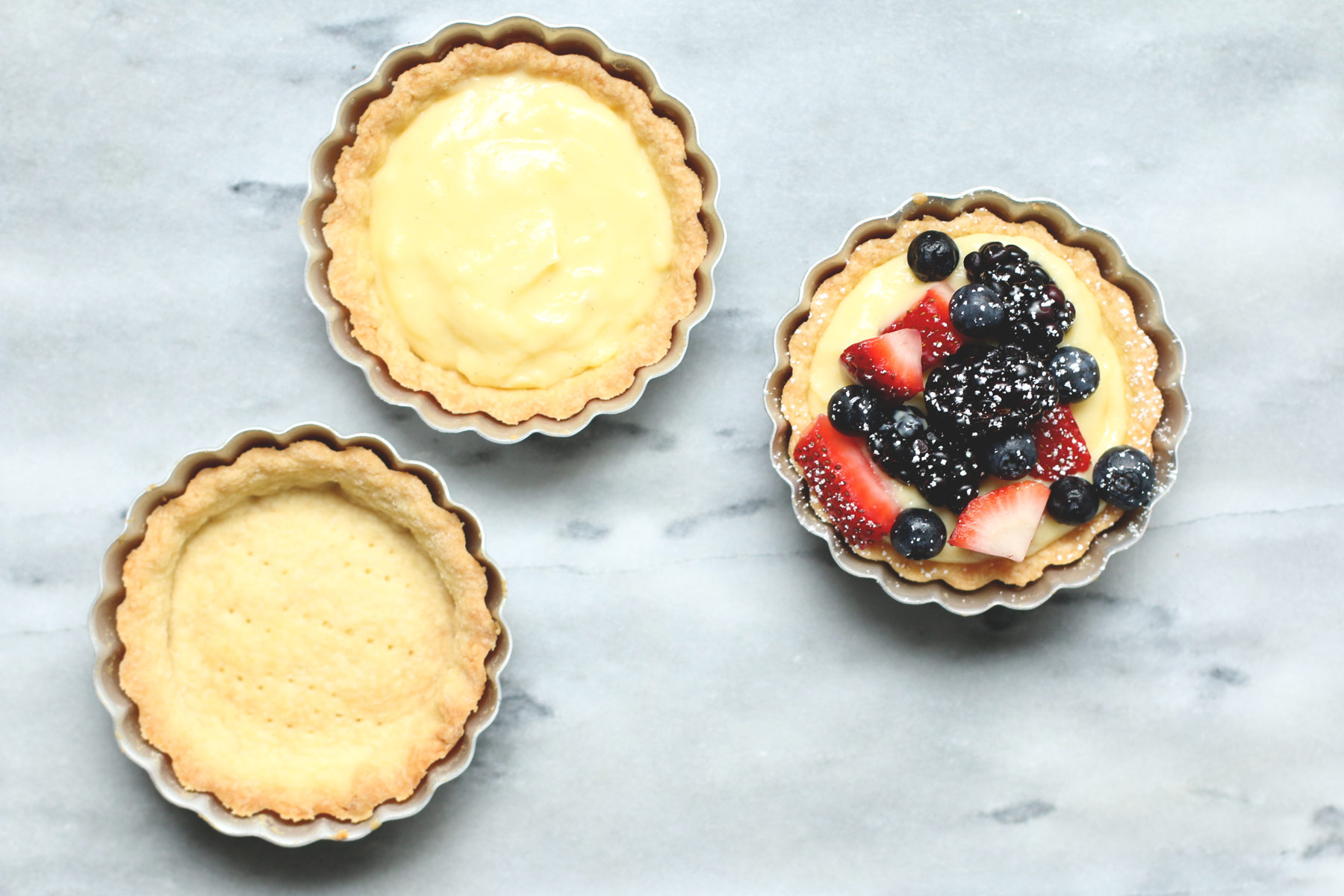 Top with your choice of berries and a sprinkle of powdered sugar.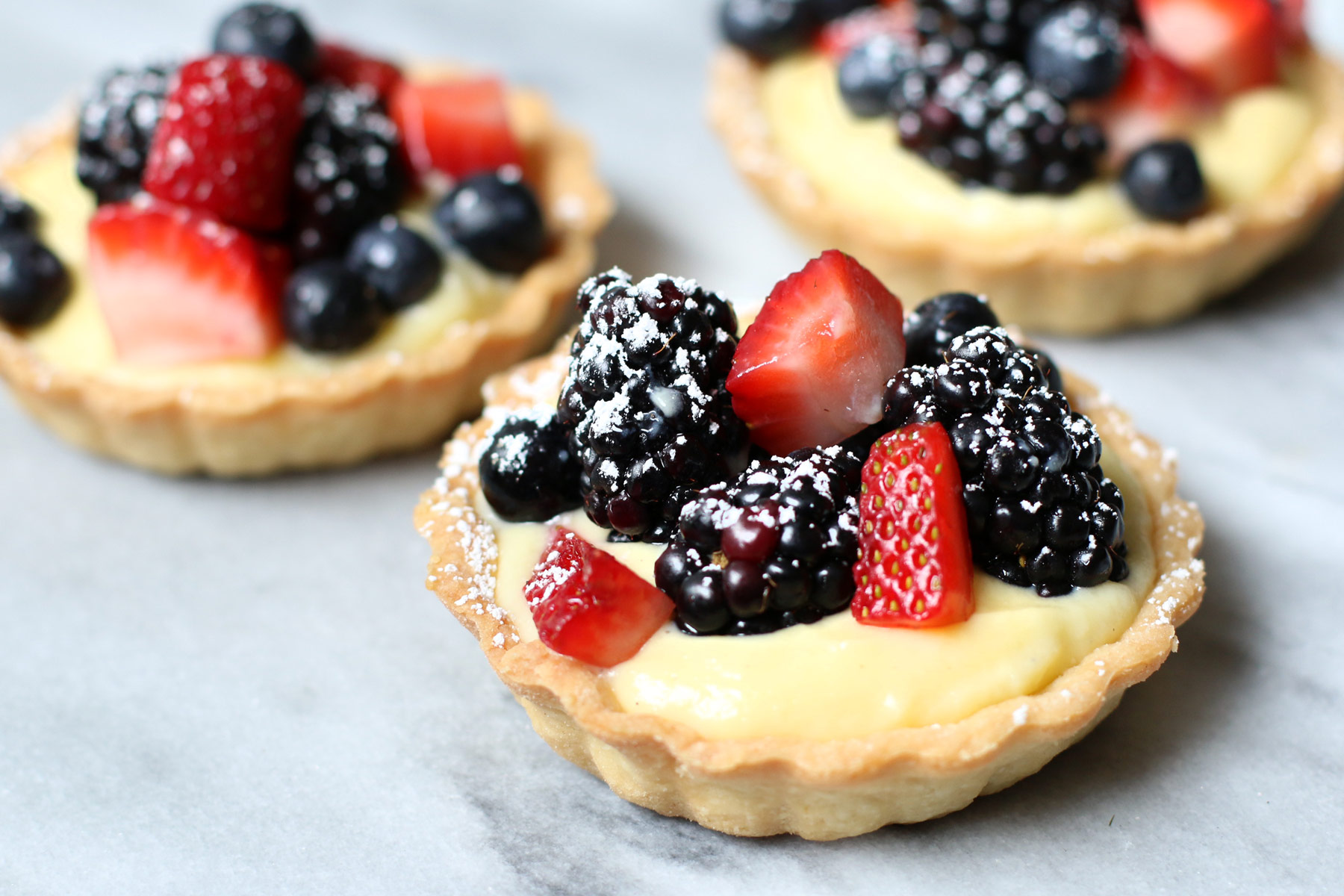 Enjoy!