Looking for a little variety in your life? Add a little sweetness to your next movie night with candied popcorn. With so many flavors to choose from your taste buds will thank you for the opportunity to try this crunchy and sweet treat. Candied popcorn also makes for a simple and easy snack at any summer party.
What you'll need
Vegetable oil
In a large, heavy-bottomed pot, cover the bottom with vegetable oil. Next, pour in the kernels until the bottom is covered in a single layer of kernels. The amount will vary depending on the size of the pot you are using. Turn on the heat to medium-high heat and allow the oil to warm. Measure out the amount of glaze you'll be using. The ratio will always be half the amount of kernels you are using, i.e., 1/2 cup popcorn = 1/4 cup Glaze Pop.
Stir the popcorn while slowly adding the glaze into the pot. Place the lid on the pot. When you start to hear popping, gently shake the pot occasionally to redistribute the popcorn kernels. Keep the pot on the heat until the popping begins to slow, once the popping has slowed, removed from heat. Don't wait for the last kernel to pop, or you may burn your complete batch.
Pour the popcorn into a bowl. The Glaze Pop will still be very hot and needs a few minutes to cool.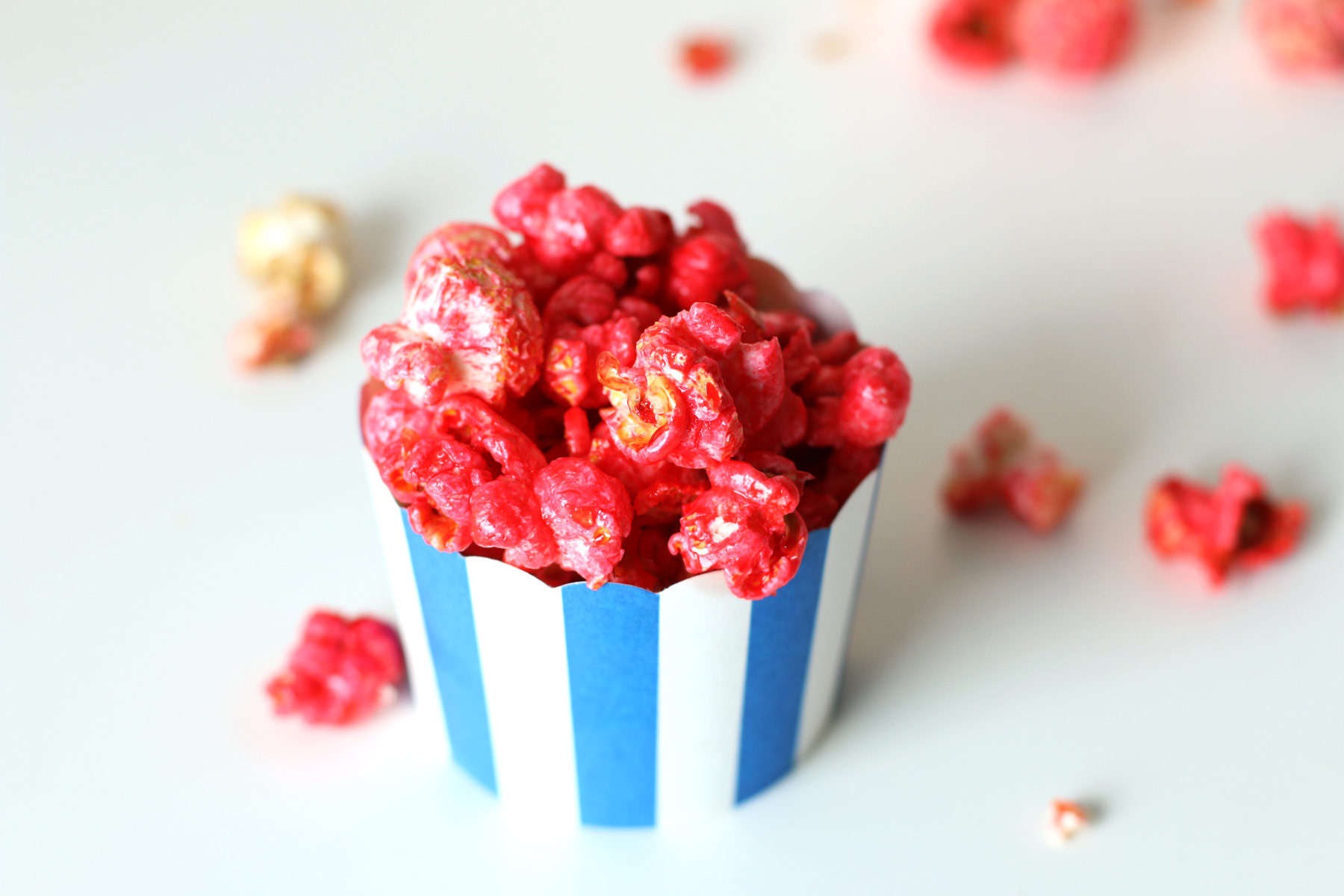 We used brightly colored bags and cups for our candied popcorn. It brought out the fun of summer and the color in the popcorn.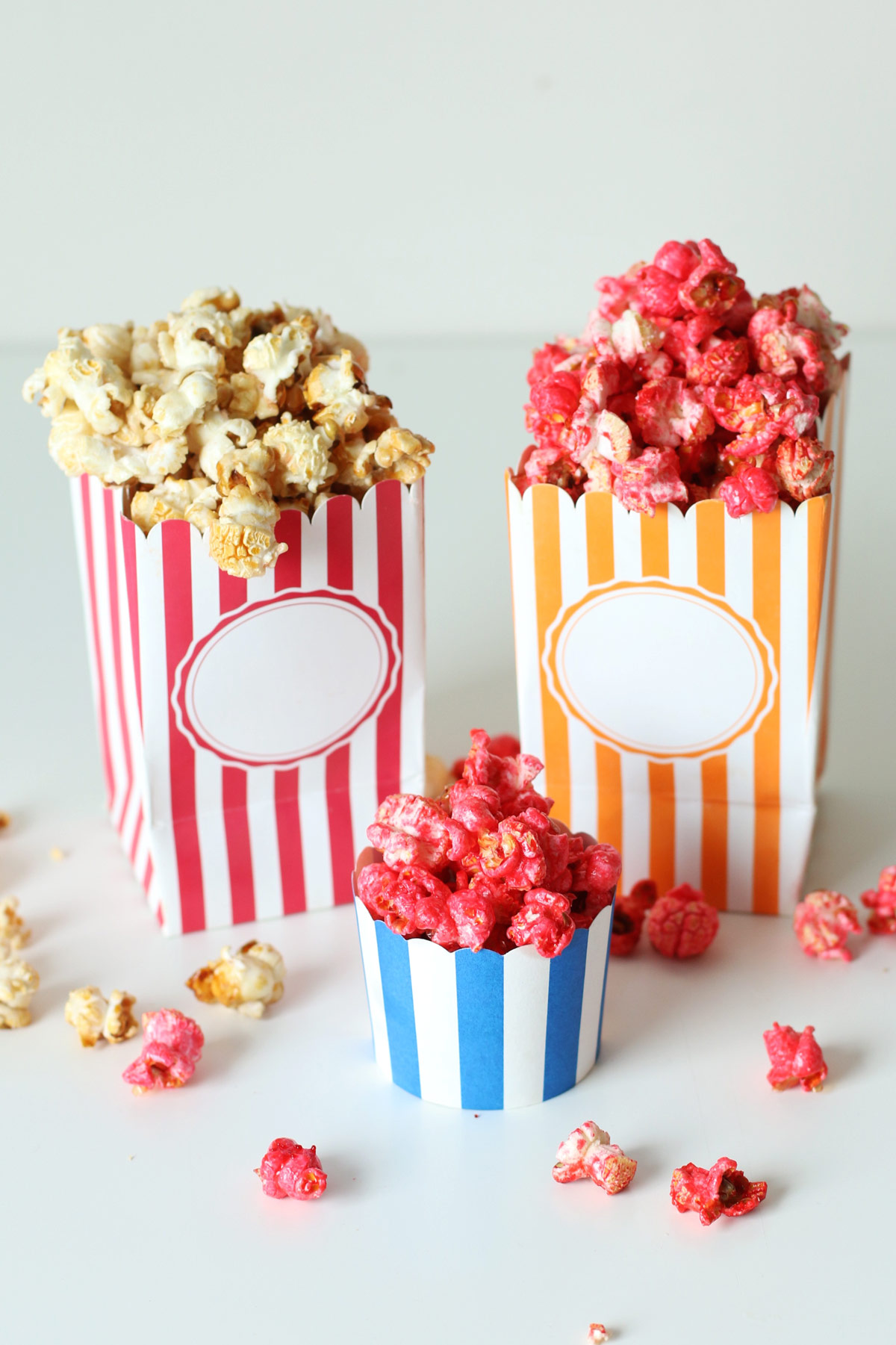 Enjoy!