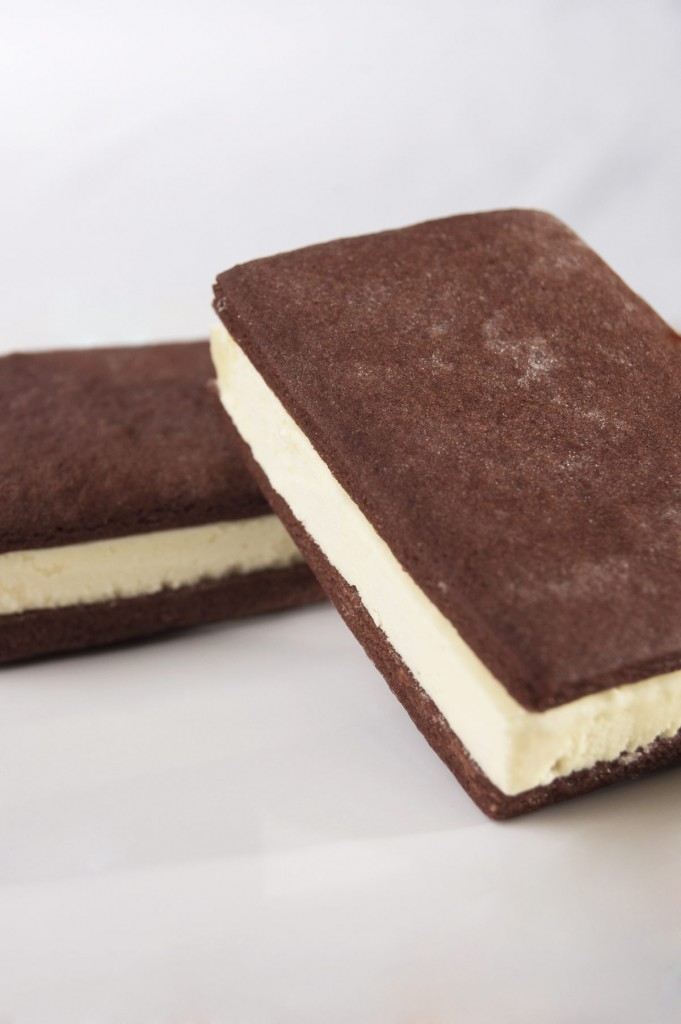 Serve up a sophisticated version of a instant crowd pleaser with our classic ice cream sandwich recipe. It's the tastier option that makes it look like you went through a huge the effort for your guests, even though they simple to make.
A brownie without ice cream is like a fish without water. You just need it. That's why we sandwiched a scoop of ice cream between two brownies in our classic ice cream sandwich recipe! I mean, how much more efficient can you get?! It's a simple recipe that can be a new staple in the home or constantly modified with new ice cream flavors, rolled in sprinkles or baking chips, etc. Serve with a side of fresh fruit and whipped cream and you've got a dressed up treat that every one can enjoy!
Shop the post:
Brownies Ice Cream Sandwiches
Ingredients
1 cup unsweetend chocolate
1 1/2 cups butter
6 eggs
3 1/2 cups sugar
Large dash of salt
1 tablespoon vanilla
1 cup flour
Directions
Preheat oven to 325 degrees Fahrenheit.
Melt the chocolate and butter together in a double boiler.
Let the mixture cool to room temperature.
Mix the eggs, sugar, salt, and vanilla until it's well blended.
Do not whip the mixture, whipping might cause leavening resulting in a more crumbly less fudgy brownie.
Blend in the chocolate mixture.
Sift the flour over the mixture and fold in.
Grease a baking pan.
This recipe will make one half-size sheet pan (13x18in).
Bake the brownies for 45-60 minutes.
Transfer brownie to a work surface and cut it half. Cover pan with plastic wrap and put one half of the brownie on it.
Spread with ice cream and invert remaining brownie on top.
Wrap with plastic, tightly.
Freeze for about 2 hours, unwrap, cut, and serve.