Growing up, we always knew that Christmas was quickly approaching when the chocolate oranges started appearing in the grocery store. That classic holiday flavor was our inspiration in designing this cookie recipe. Featuring an almost cake-like texture, this drop cookie made with unsweetened cocoa powder and delicious orange zest and orange oil is a new favorite. We can't wait for you to give these chocolate orange cookies a try.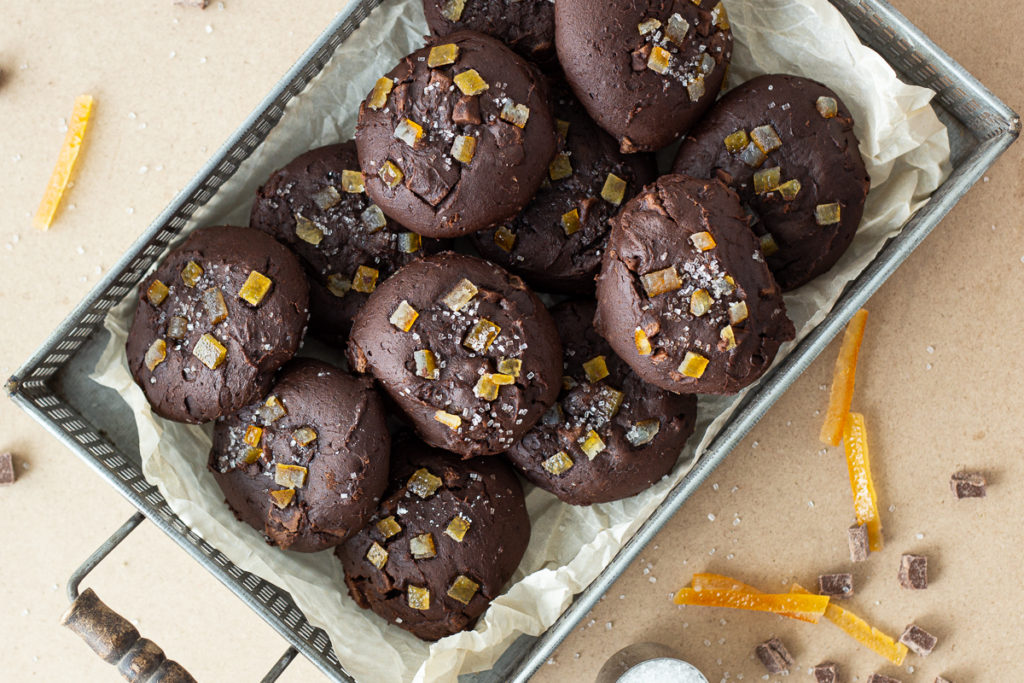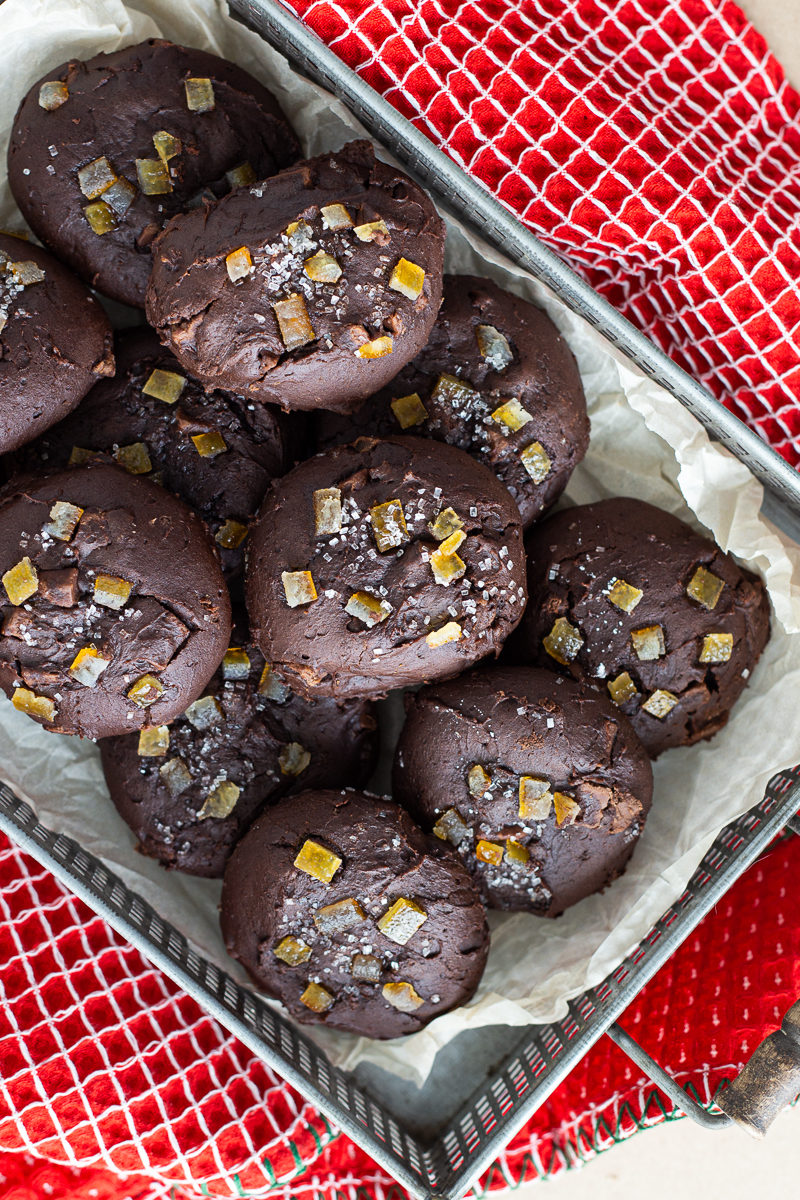 Print Recipe
Ingredients
2 cups all-purpose flour
½ cup unsweetened Dutch-process cocoa powder
1 tsp baking powder
1 tsp kosher salt
6 oz semi-sweet chocolate, chopped
2 Tbsp unsalted butter
¼ cup light brown sugar, packed
¼ cup granulated sugar
1 tsp orange zest
⅛ tsp orange oil
1 ½ tsp vanilla extract
4 large eggs, at room temperature
½ cup whole milk
7 oz semi-sweet chocolate baking chunks or chips
Candied orange peel, if desired
Instructions
1

1. Preheat oven to 350ºF. Line two baking sheets with parchment paper, lightly spray them with non-stick spray, and set aside.

2

2. In a medium-sized bowl whisk together the flour, cocoa powder, baking powder, and salt; set aside.

3

3. In a large, microwave safe bowl, combine the semi-sweet chopped chocolate and butter. Heat them in the microwave for 15 second increments, mixing in between each, until butter and chocolate are completely melted and can easily be whisked smooth.

4

4. In the bowl of stand mixer fitted with the paddle attachment, add chocolate/butter mixture. Mix in both sugars, orange zest, orange oil, and vanilla. Beat in eggs, one at a time, beating well after each addition. Beat in milk.

5

5. Add the dry ingredients into the wet ingredients, and mix to combine.

6

6. With the mixer on low, add in the baking chunks/chips, stirring until everything is just combined.

7

7. Scoop ¼ cupfuls of the batter onto the prepared baking sheets. Garnish with candied orange peel and crystal sugar for added decadence.

8

8. Bake for 14-16 minutes, or until the edges are set and the tops are dark and shiny. Press a few extra chocolate chunks on top of the warm cookies, if desired.

9

9. Allow cookies to completely cool on the baking sheet before serving.
---