Pizzelle cookies not only feature a buttery delicious flavor, but they have a perfectly crisp texture. While these cookies originated in Italy and traditionally include anise flavoring, we have had so much fun experimenting with different flavors. These cookies may appear complicated but are actually simple to make. A pizzelle press is needed to make them but these memorable cookies will be requested time and time again.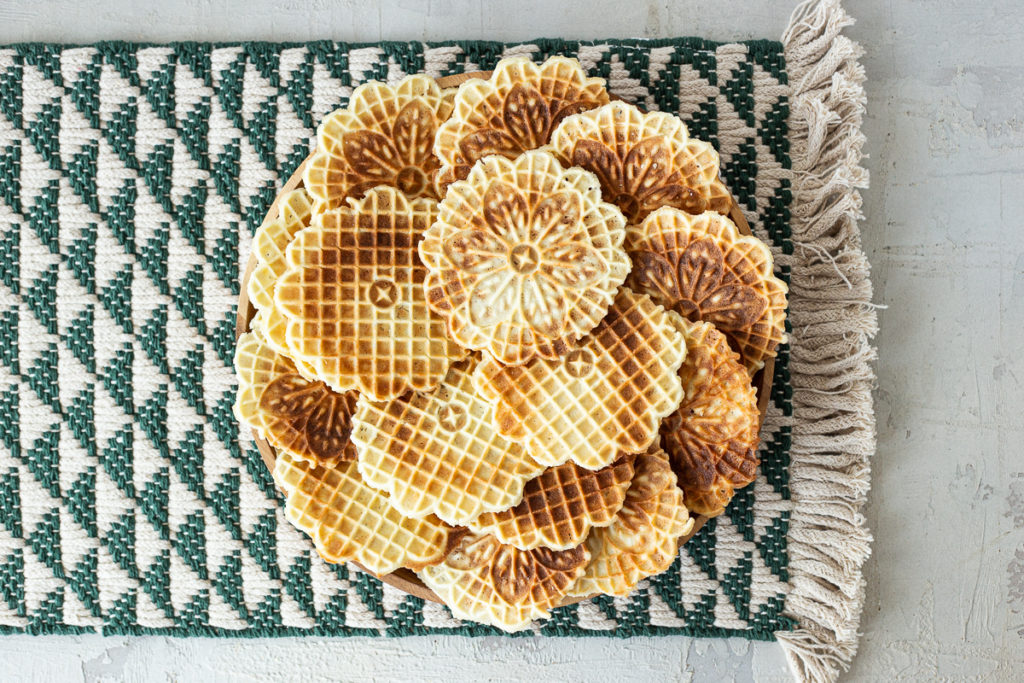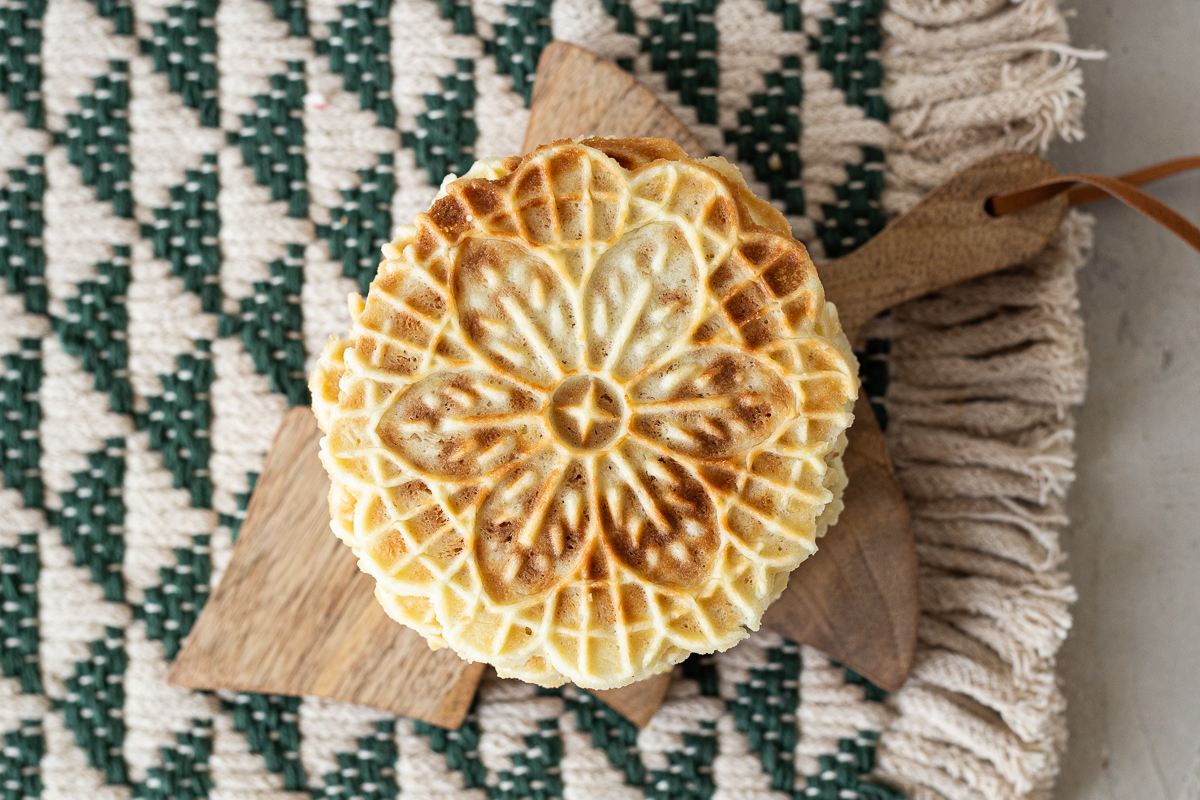 Print Recipe
Ingredients
1 cup (2 sticks) unsalted butter, melted
3 eggs
1 ½ cups granulated sugar
¼ cup milk
2 Tbsp flavoring (vanilla, anise, almond, orange, etc)
3 cups all-purpose flour
½ tsp salt
Powdered sugar for serving (optional)
Instructions
1

1. Place butter in a microwave-safe bowl and microwave on high until melted, about 45 seconds. Set aside to cool while you measure and mix the rest of the batter.

2

2. Place eggs, sugar, milk and flavoring (see options above) in a large bowl and whisk vigorously until the mixture is homogeneous, about 2 minutes.

3

3. Whisk flour and salt to combine. Add the cooled butter and whisk until completely smooth, about 1 minute. Cover the bowl and let the batter rest for 30 minutes. Alternatively, you can store the batter in the fridge overnight, bringing it to room temperature for 30 minutes before using.

4

4. About 10 minutes before baking, preheat a pizzelle press. Lightly coat the press with cooking spray and portion 2 teaspoons of the batter into the center of each pizzelle form. Close the press and cook until lightly golden-brown, 1 to 1 1/2 minutes — the time will vary depending on the press. Use a thin flat spatula to gently transfer the cookies to a wire rack. The cookies will crisp up when cooled.

5

5. Repeat with the remaining batter, but you won't need to coat the press with cooking spray each time, especially if you have a non-stick press. Cool the cookies completely. Dust with powdered sugar before serving if desired.
Just look at this stack of cute little cookies. They are easy to wrap up in a cellophane bag and share with friends and family. Such a happy gift.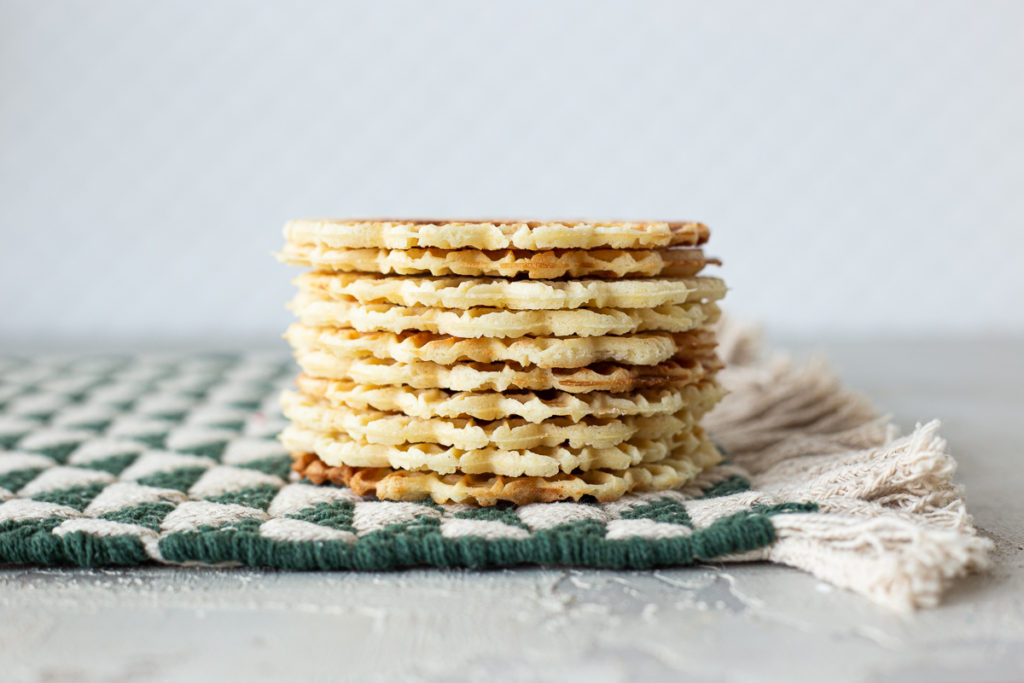 ---