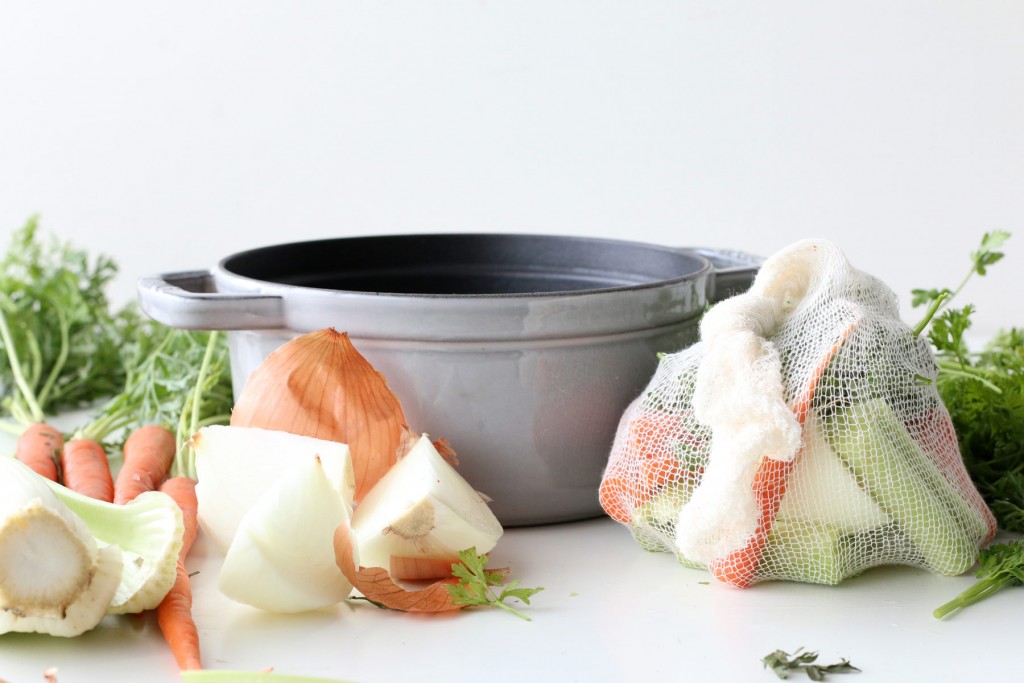 Nothing is as good as homemade, especially when it comes to soup stocks. Ditch the sodium-filled store brands and learn How to Make Soup Stock.
Here is a rough idea of what you need for a vegetable stock. It doesn't need to be exact, but you need to aim for a neutral base taste that can work for different recipes. Use a soup stock to make straining the roughly chopped veggies a little easier.
1 to 2 onions
2 to 3 carrots
3 to 4 celery stalks
4 to 5 sprigs fresh thyme
1 bay leaf
1 small bunch parsley
1 teaspoon whole peppercorns
Optional Extras: leeks (especially the green parts), fennel, tomatoes, mushrooms, mushroom stems, parsnips
Add water to cover. Cook for about an hour For more flavor, you can roast the vegetables beforehand. Store in a container and freeze until you're ready to use.
I use the same recipe when making chicken broth. After I finish a rotisseree chicken, I throw the carcass into the soup sock with everything else. That's all you need to know on How to Make Soup Stock.