Put your stamp on homemade gifts this year with gourmet chocolate popcorn. From customizing the flavor to picking the color of the chocolate, you can make your own delicious treat for all your holiday parties and gifts.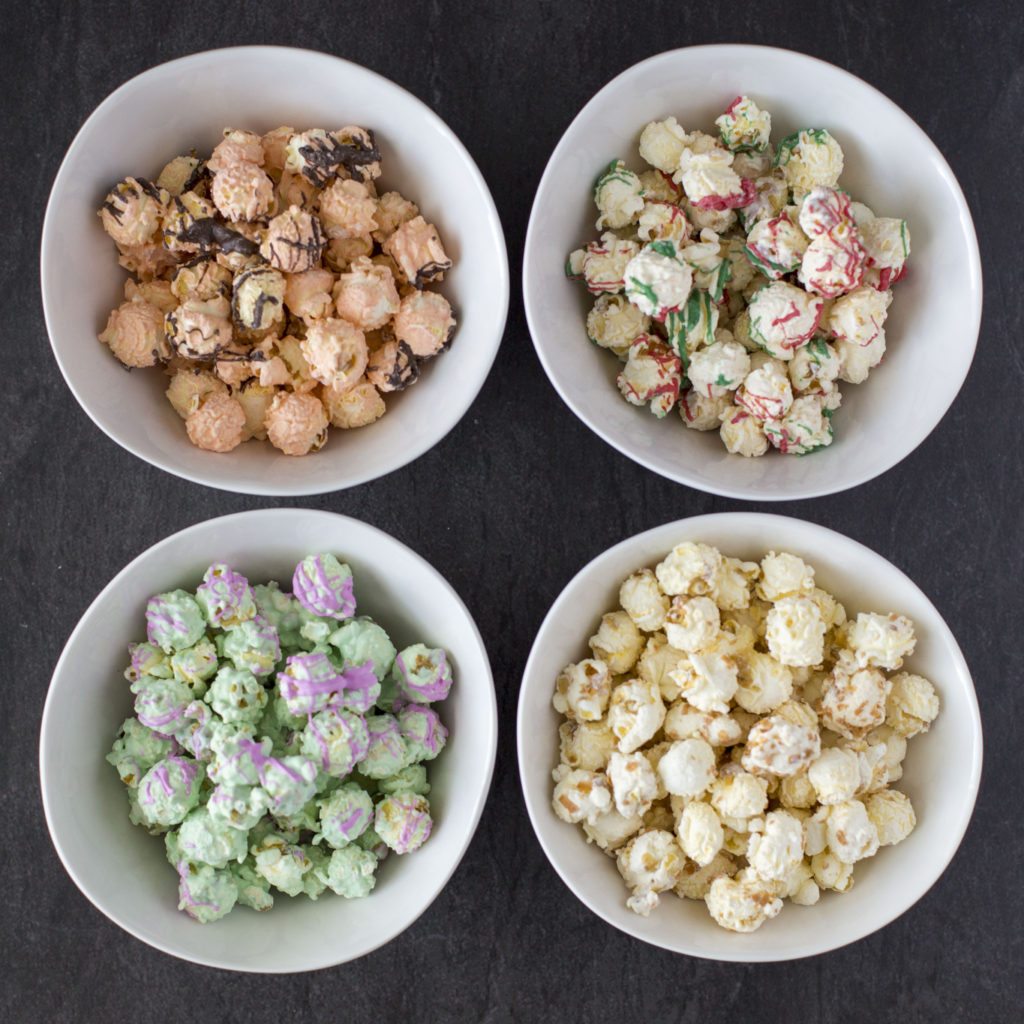 We love to attend the Gourmet Chocolate Popcorn class with Brad McDonald during our Chocolate Extravaganza. He has become a popcorn expert, as he makes hundreds of gallons of this yummy treat every year.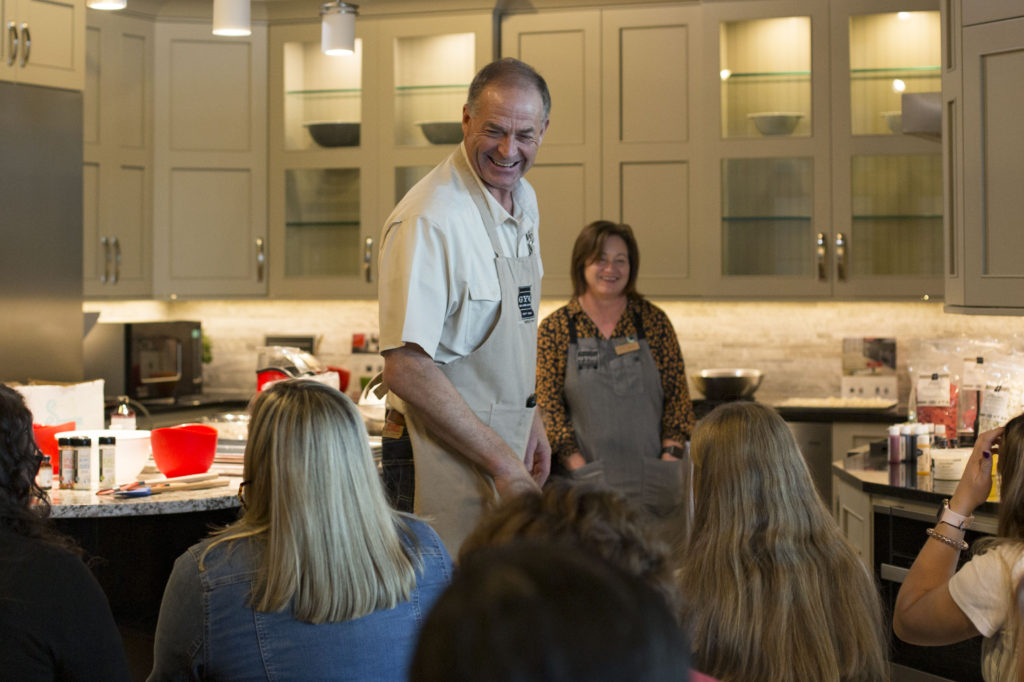 We have compiled his tips and tricks and we'll share them with you! Anyone can make Gourmet Chocolate Popcorn. Keep reading to learn how.
Popcorn
To make gourmet popcorn, start with the right kind of corn. Traditional white or yellow popcorn pops into thin fragile pieces. These break easily, making them a mess for coating in chocolate.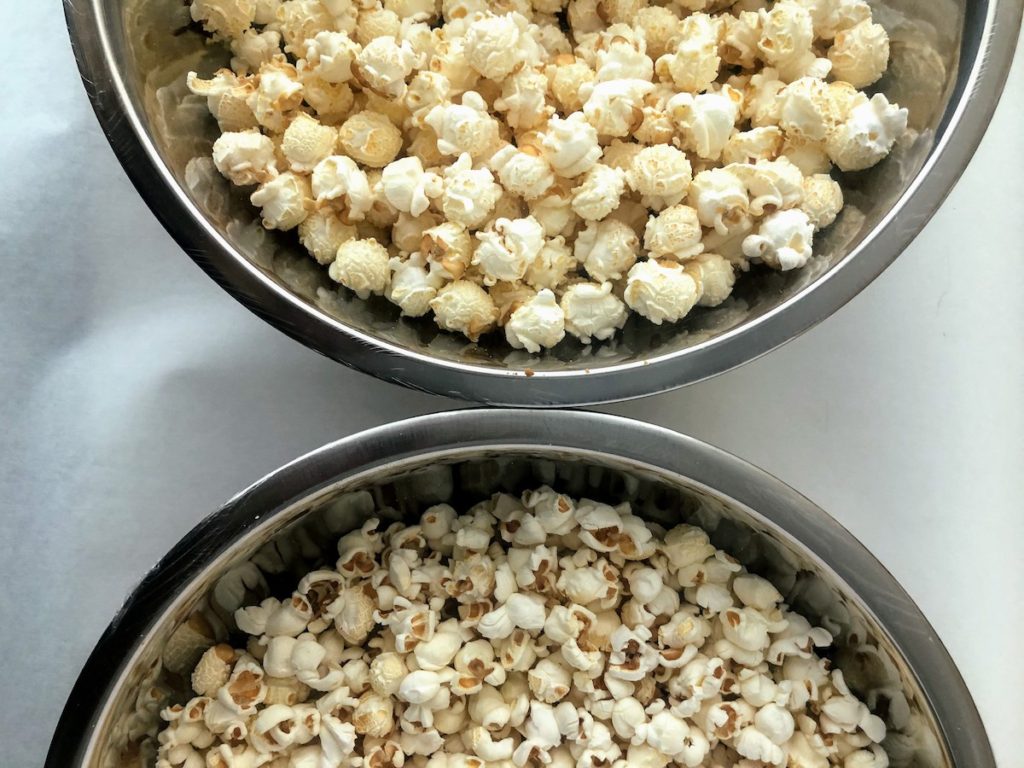 Use Monster Mushroom Popcorn instead. This pops into beautiful sturdy spheres, suitable for coating in chocolate (or caramel).
Use an air popper to pop your corn. This allows for big fluffy kernels with no additional oil or butter necessary. Popping with oil may make it more difficult to coat with chocolate.
After popping the corn, place the popcorn in to a large popcorn sifter. Gently shake over a box or garbage can to remove any unpopped kernels. This trick helps your popcorn to be easy to eat and delicious in every bite.
Chocolate:
The next ingredient you need is chocolate. Use an oil-based compound chocolate for gourmet popcorn. This popcorn melts easily and coats evenly. Either Guittard A'peels or Van Leer Snaps are a great option. Choose your flavor – white, milk, dark, or any other fun flavors available at Gygi.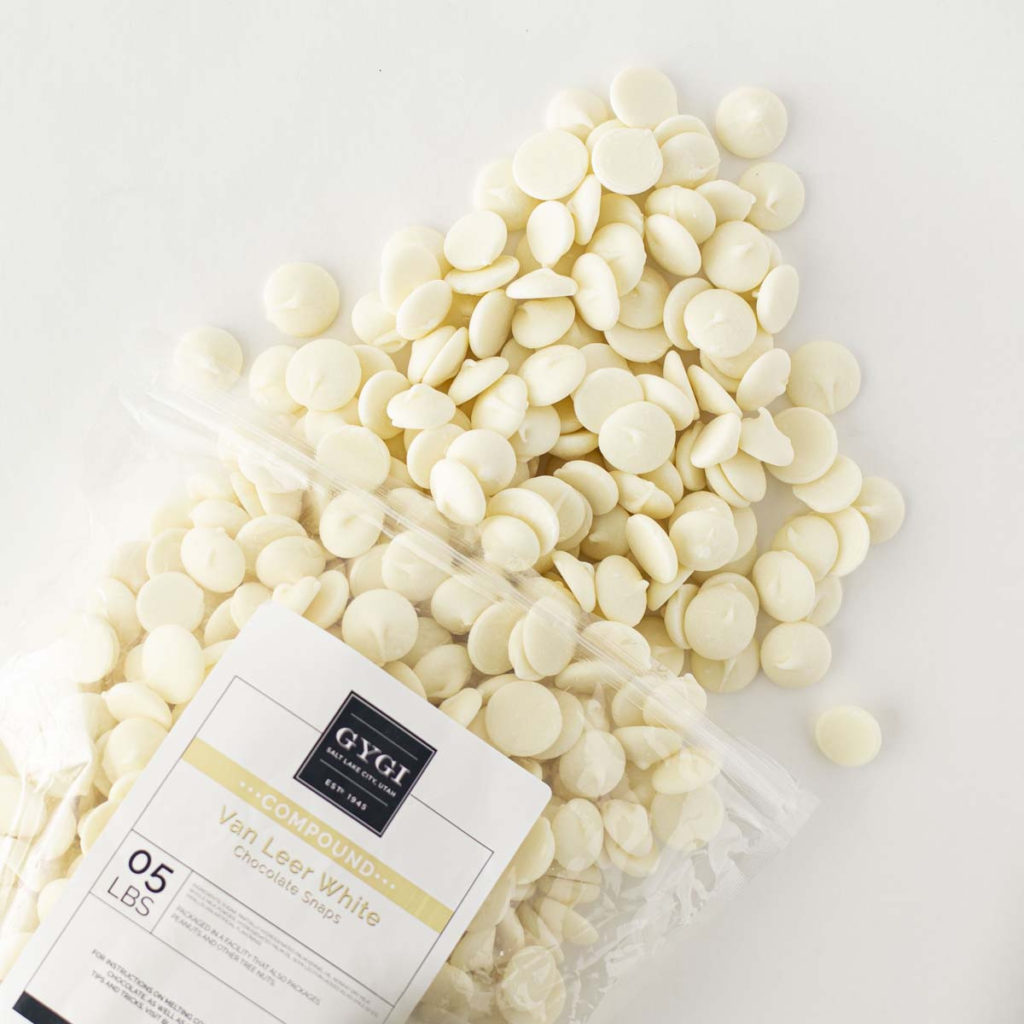 Last decide how you'll embellish your chocolate. Keep reading to learn more about adding flavoring or coloring, as well as suggestions for additional toppings.
Flavoring + Coloring:
Adding flavoring to your chocolate is the first step to making your chocolate gourmet. You can add the flavoring to the base coat of chocolate for a more pronounced flavor. Or you can add flavoring to the drizzle chocolate for a subtle accent.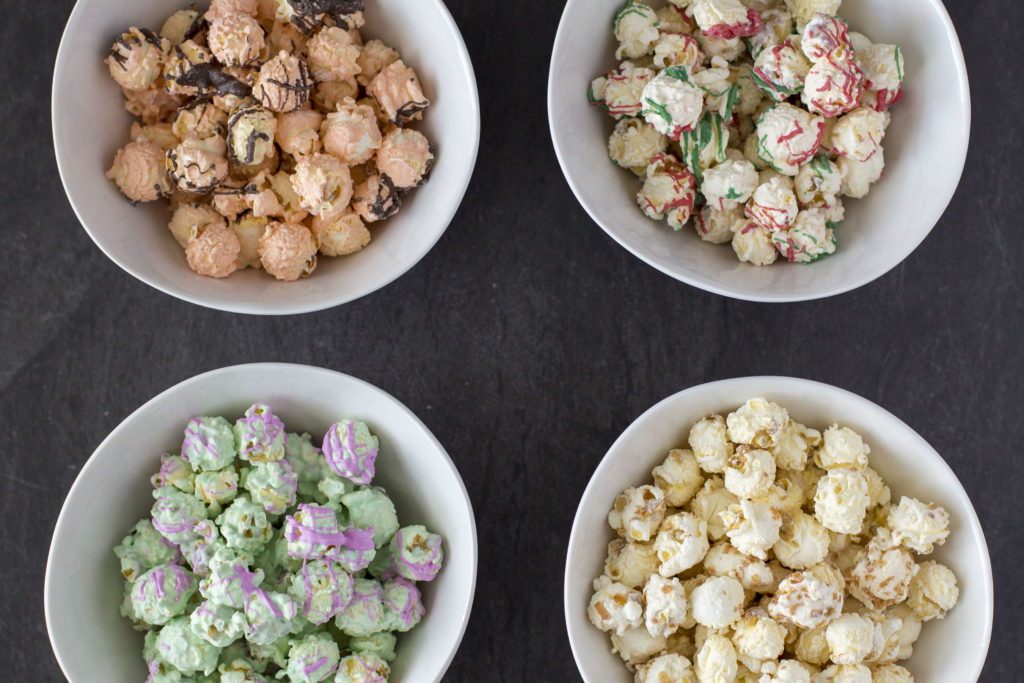 Either way, take a peek at the ingredients of your flavoring before adding to the chocolate. If you're using an oil-based flavor, good! This will easily mix in with the chocolate.
If you have a water-based flavor, you need to take some extra precautions. Oil-based chocolate and water-based flavoring (or coloring) do not mix together. So, you can use a product called Flo Coat to coat the flavoring or coloring to give you a little window of time to mix them together. Using this product isn't a 100% guarantee for success, so start with an oil-based flavoring for your first batch. And when you're feeling adventurous, try water-based + Flo coat.
Toppings
Adding additional topping takes your popcorn from plain to gourmet. Consider a variety of textures and flavors – chewy, crunchy, sweet, & salty.
Add the topping immediately after coating the popcorn with the chocolate. While the chocolate is still warm, sprinkle the topping on the popcorn. The topping will stick to the warm chocolate.
If you're adding large chunks of candies or cookies, consider combining with the popcorn before coating. This will coat the topping and the popcorn together, which will make a more cohesive treat.
Here are a few suggested toppings, but use your imagination!
Nuts – peanuts, almonds, macadamia, walnuts, cashews
Cookies – Oreos or vanilla wafers
Chopped Chewy Candies – cinnamon bears or orange slices
Tools:
Print Recipe
Gourmet Chocolate Covered Popcorn
Ingredients
1 cup Mushroom Popcorn Seed
3 cups Compound Chocolate + additional 1/2 cup chocolate for drizzling
Accent Toppings - nuts, coconut, candies. sprinkles, cookies, etc.
Flavorings - oil or powdered for best results
Instructions
1

Pop the popcorn in an air popper. The larger kernels may need some help. So, gently shake the popper as it is popping to help the popped corn come out.

2

Shake popcorn in the popcorn sifter to remove and unpopped or half popped kernels. Place into a large mixing bowl and set aside.

3

Place chocolate in a plastic or silicone bowl. Microwave for 30 seconds. Stir and repeat until chocolate is completely melted. Go slowly so the chocolate does not burn.

4

If you're adding flavoring to your chocolate, do that now. Start with a few drops. Taste and add more until desired flavor is achieved. We suggest using oil-based or powdered flavorings.

5

Pour melted chocolate over the popped corn and top with another mixing bowl. Holding the two bowls together, shake until the popcorn is uniformly coated. Alternately, you can pour the popcorn and chocolate into a large paper sack and shake.

6

When coated, immediately spread onto two half size sheet pans or one full size sheet pan. Spread into a single layer.

7

If you're adding an additional topping, do that now, while the chocolate is still warm. Sprinkle over the popcorn until evenly coated.

8

While the chocolate is cooling, melt additional chocolate for an accent drizzle. Add oil-based flavoring or colorings, if desired.

9

When the chocolate on the popcorn has hardened and cooled, use a silicone spatula or spoonful to drizzle chocolate over the popcorn. If you are using multiple colors, let the first color cool before adding another color.

10

When chocolate has cooled, break apart with your hands and enjoy!
Notes
Be creative! Have fun with flavors and colors! With this formula, you can create treats for any season of the year.
Watch this video to make a batch of popcorn with Brad the Dad!
---
This recipe is part of our Annual Gygi Chocolate Extravaganza. Check out all the classes (hands on, demo and virtual options!)