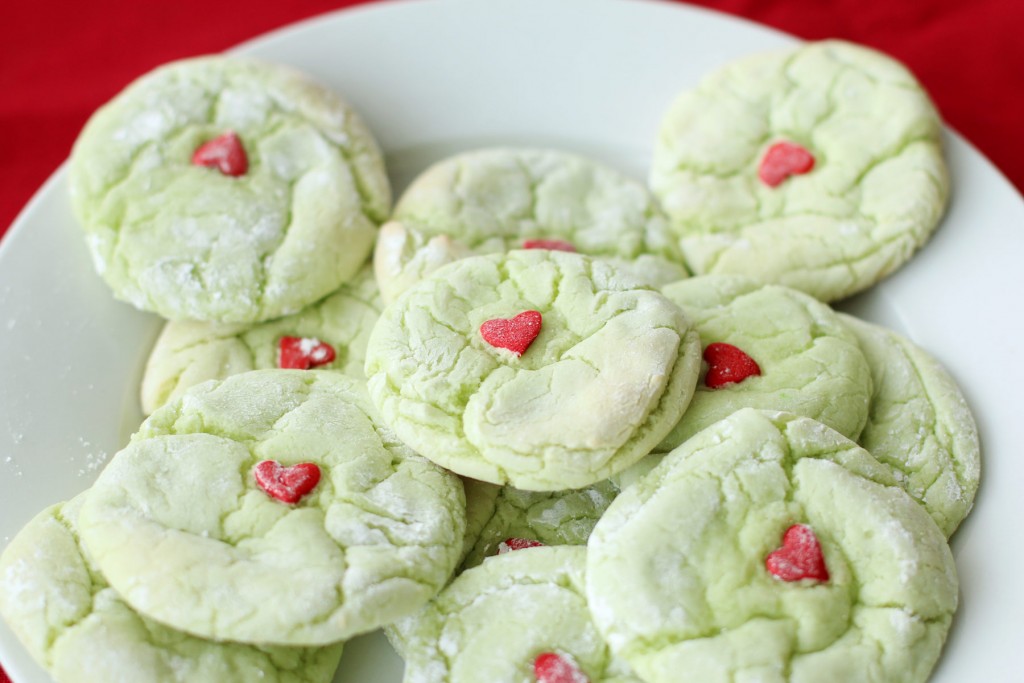 "Maybe Christmas doesn't come from a store… Maybe Christmas, perhaps, means a little bit more."  These Grinch cookies will help spread the love, calories, and the true meaning of Christmas!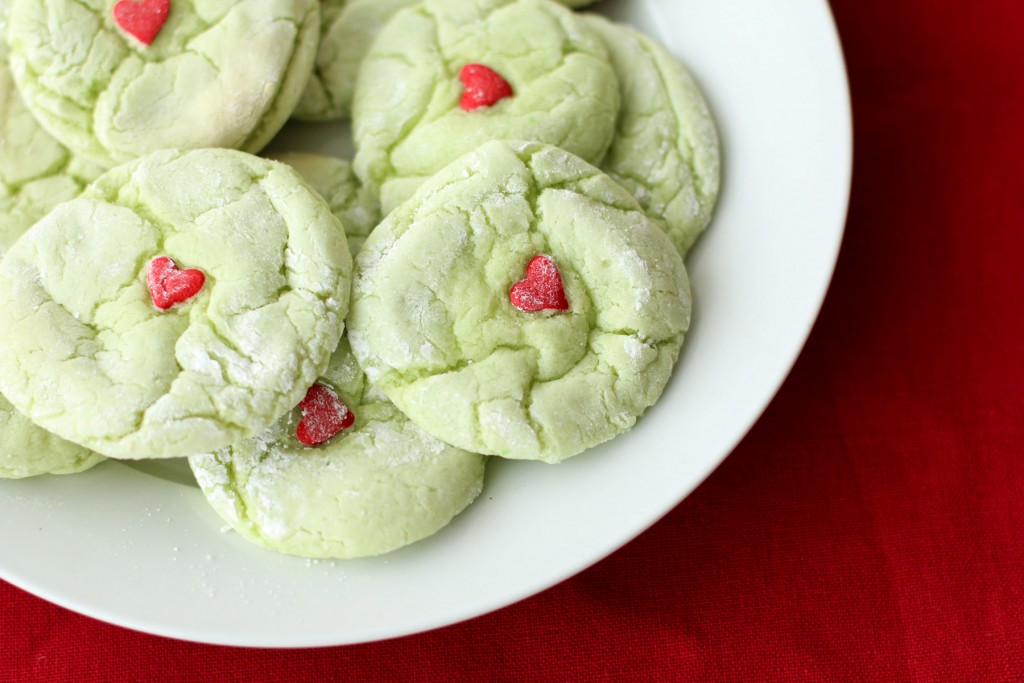 The Grinch's heart might have been two times too small, but a batch of these cookies would've been a sure cure to that condition. These are easy to make and the fun color of these are a hit with kids. You're guaranteed to end up with moist cookies every time. But they do taste a little bit like cake mix, since they are made with cake mix! So, if you secretly enjoy licking the whisk after mixing together cake batter, you'll love these.
Ingredients
1 box yellow cake mix
1/2 cup vegetable oil
2 eggs
green food coloring, 1 drop
Confectioners (powdered) sugar for dusting
Sprinkles or candies, large heart-shaped
Directions
Preheat oven to 350? F.
In the bowl of your mixer cream together cake mix, food coloring, oil, and eggs.
Chill the dough for 10-15 minutes.
Drop by Tablespoon into confectioners sugar and roll into balls. **Please see NOTES**
Place on baking sheet and press 1 large heart candy/sprinkle.
Put back into fridge for 8-10 minutes if they dough seems too soft.
Bake for 8 minutes until just set.
Let cool 2 minutes on pan before removing to cool completely on a wire rack.