Tis the season for chocolate and gift giving and nothing is more classic than Holiday Chocolate Bark. Not only is it easy to make, but it's customizable, fun, and absolutely delicious!
The best part about making bark is that there are no rules! The options are endless and it's exciting to play with flavors and textures. We made a healthy-ish, easy, and colorful holiday bark with a bag of trail mix and dark chocolate.
We also made ginger and caramelized crispy bark!
Ginger and Caramelized Crispy Rice Bark
Ingredients
Directions
Place a precut parchment paper on a baking sheet.
Place the brown sugar, corn syrup, and butter, in a non-stick skillet. On medium-high heat, stir mixture until it comes together and bubbles.
Remove the pan from heat and dd rice krispies and stir to coat.
Place on parchment and spread it as thin as possible using a silicone spatula. Let the caramelized rice cereal cool.
Break it into pieces and set aside.
Place a piece of parchment paper on a baking sheet. Temper or melt the chocolate.
Pour and spread chocolate on the parchment until it's approximately 1/4 inch thick.
Sprinkle the chocolate with the caramelized cereal. Press down lightly on the cereal to insure that it sticks to the chocolate.
Sprinkle the finely chopped ginger.
Place in the refrigerator for a few minutes until the chocolate sets. Break into pieces and you're done!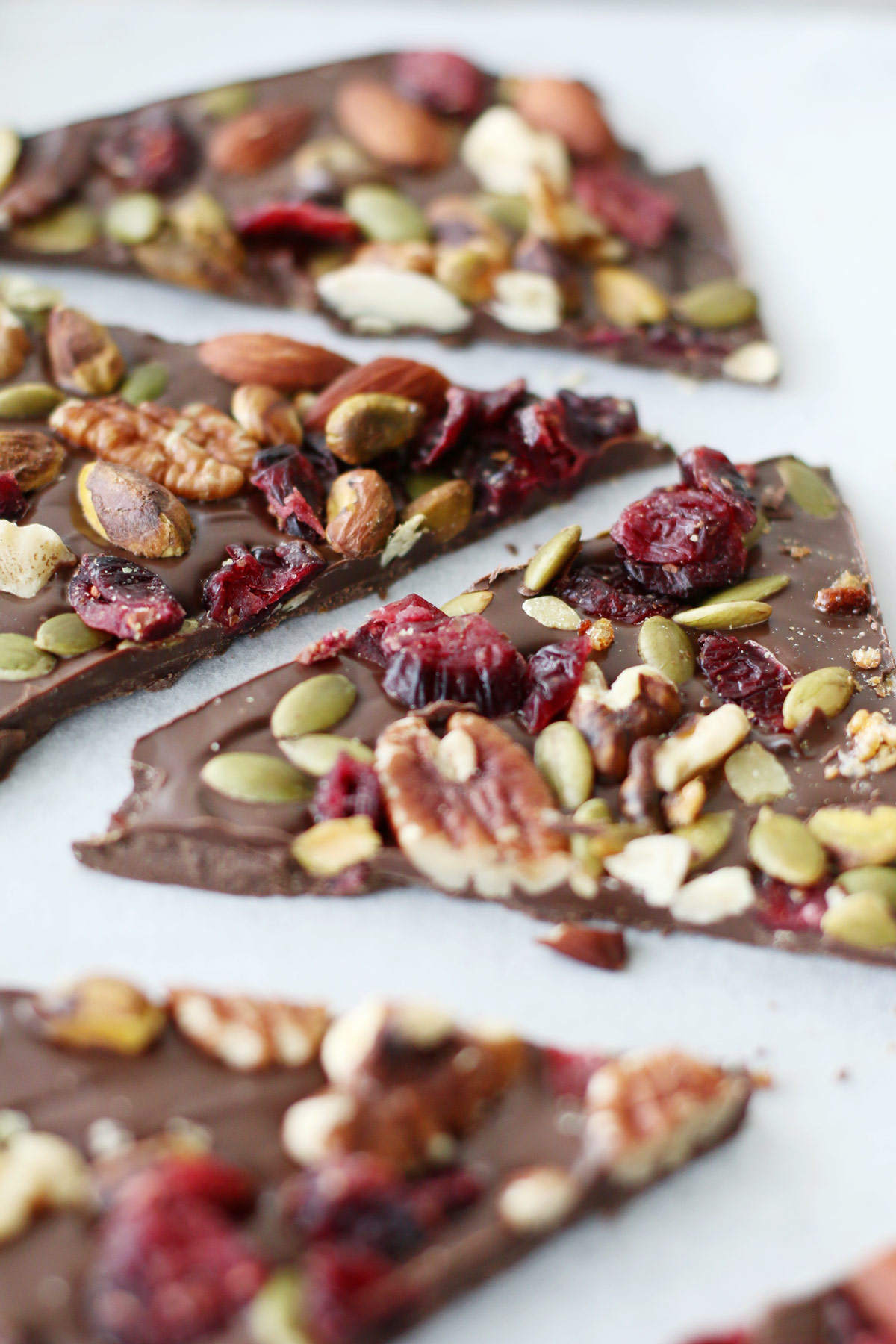 Try this classic peppermint bark recipe: