Save yourself from heating up your house by heating it up your desserts outside! Grilled Pound Cake is delicious and easy to make for your summer dinner parties.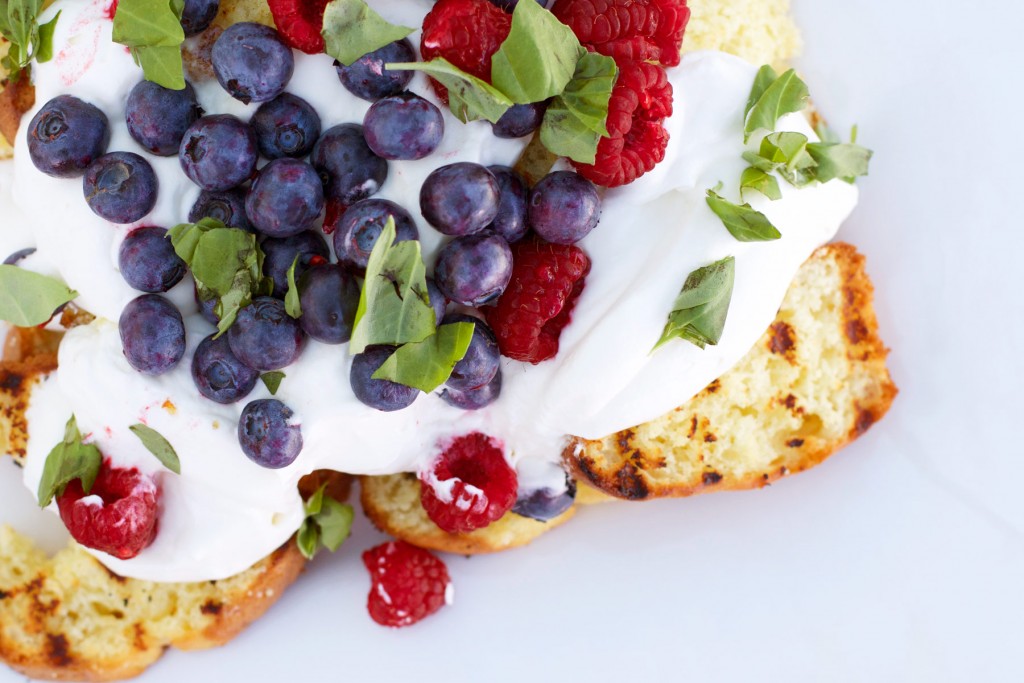 Summer is the time to go overboard with berries. They're finally reasonably priced, so it's easy indulged. Keep them fresh so you can enjoy them without running to the store every day. Forget creating a sink full of dishes just to make whipped cream. And ditch gross chemicals, additives, and preservatives from the store-bought cans with a canister that turns fresh cream into whipped cream.

Grilled Pound Cake:
Print Recipe
Ingredients
1 loaf lemon cake sliced into 1-inch slices

1/4 cup butter, melted

1 pint whipped cream

1 cup fresh strawberries, sliced
Instructions
1
Preheat your grill to medium-high. Brush the melted butter on both sides of the cake slices. Place on the grill at a diagonal for 30 seconds then turn to the opposite diagonal for another 30 seconds to create grill marks. Flip and repeat on the other side.
2
Transfer the grilled cake slices to a serving platter, top with the whipped cream, and fresh berries.