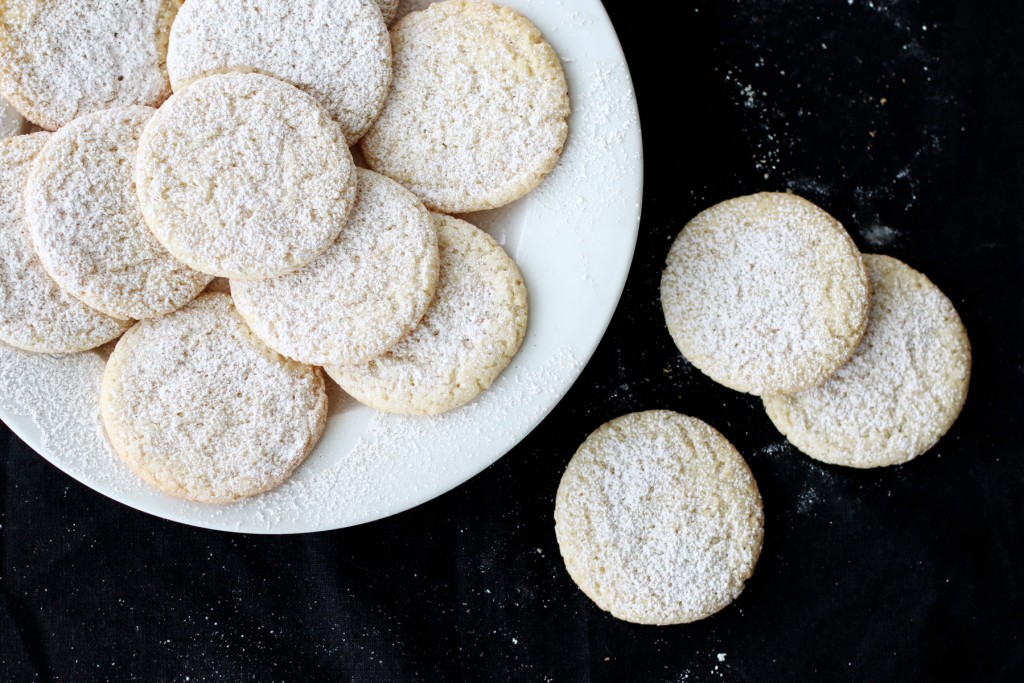 You can't get anymore holiday flavored than Eggnog Snickerdoodles. Bake the delicious taste of Christmas' favorite drink right into a cookie!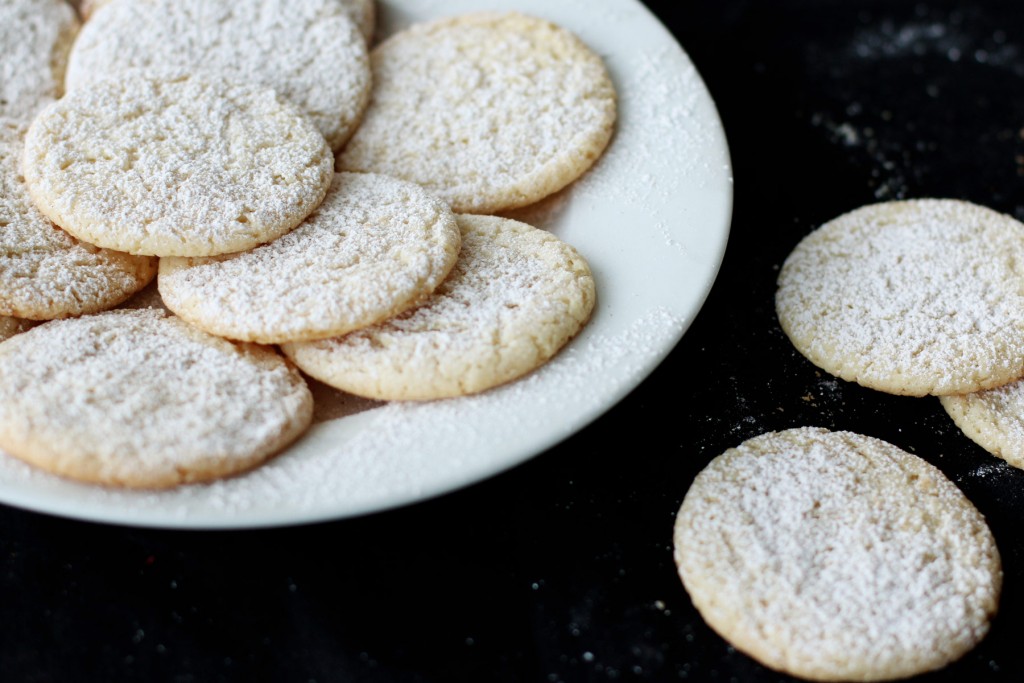 For the perfect-sized cookies, we used a #60 cookie scoop! It'll make about 48 cookies, which is a generous amount for a batch of cookie dough. We love using this recipe for cookie exchanges and gifts because you don't usually run into someone else making this same cookie. It doesn't scream eggnog, so if you want to add a little more extract, you can experiment with adding a little more. Also, pay attention to the last step with adding the sugar mixture before serving. Don't add it while the cookie is still hot unless you're going to serve it right away. The sugar will melt and dissolve on the cookie and you won't get the charming, snow-like finish that you would normally.
Ingredients
2 1/2 cups all-purpose flour
2 teaspoons cream of tartar
1 teaspoon baking soda
1/4 teaspoon salt
16 tablespoons unsalted butter, softened
1 1/2 cups granulated sugar
1/2 teaspoon cinnamon
2 large eggs
1 1/2 rum extract
1/2 cup confectioners' sugar
1/2 teaspoon ground nutmeg
Directions
Adjust oven racks to upper-middle and lower-middle positions and heat oven to 400 degrees. Line 2 baking sheets with parchment paper. Whisk flour, cream of tartar, baking soda, and salt together in a bowl.
Using stand mixer fitted with paddle, beat butter and granulated sugar on medium-high speed until fluffy, 3 to 4 minutes. Add eggs and run extract and beat until incorporated. Reduce speed to low, slowly add flour mixture, and mix until just combined.
Working with 1 tablespoon dough at a time, roll into balls; space balls 2 inches apart on prepared sheets. Using greased bottom of a measuring cup, flatten each ball to even 1/2-inch thickness. Bake until edges are lightly browned, 8 to 10 minutes, switching and rotating sheets halfway through then transfer to wire rack. Repeat with remaining dough. Let cookies cool completely. Whisk confectioners' sugar, cinnamon, and nutmeg together in a small bowl. Dust cookies with confectioners' sugar mixture before serving.