If you like macaroons and caramel, then you'll love Sea Salt Caramel Coconut Cookies.  Sweet, salty, and coconut flavor is a winning combo you'll love.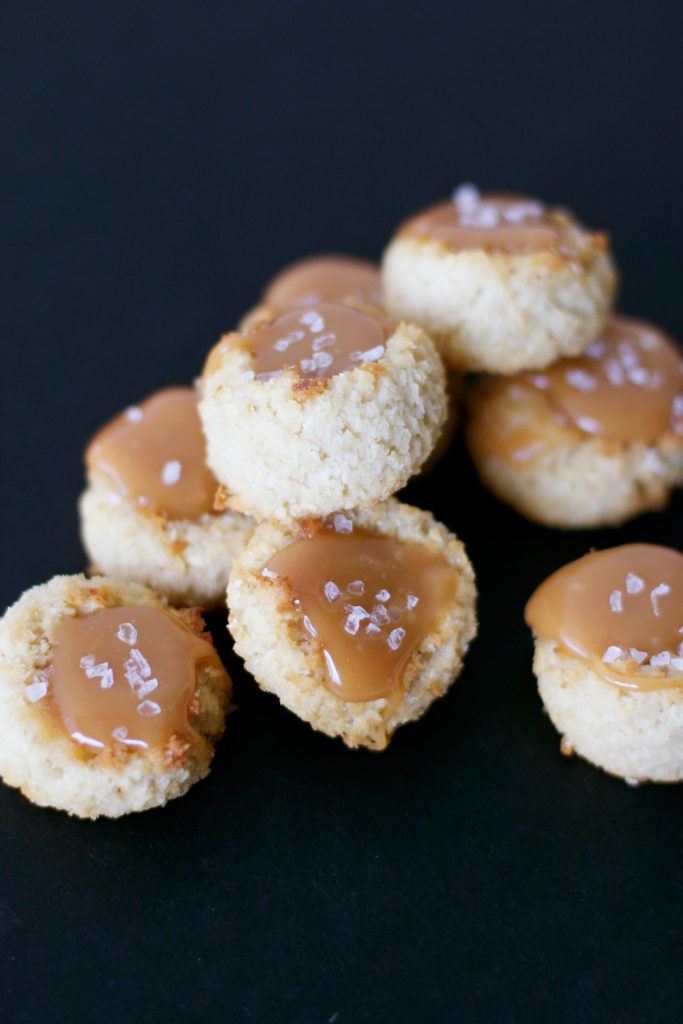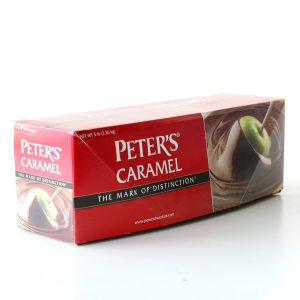 We used a finely grated coconut, but thing a larger, shredded coconut would look pretty too. If you have it, use it!
Sea Salt Caramel Coconut Cookies
Ingredients
3 sticks unsalted butter, softened
1 cup sugar
1 1/2 teaspoon vanilla
4 eggs, divided
3 1/2 cups all-purpose flour
1/2 teaspoon salt
12 ounces sweetened flaked coconut
Peter's Caramel, 11 ounces
6 tablespoons heavy cream
Sea salt
Directions
Preheat oven to 350F.
Beat together butter and sugar with a mixer on medium speed until pale and fluffy, then beat in vanilla and 2 of the eggs.
With mixer on low, gradually add flour and the 1/2 teaspoon salt, and beat to combine.
Press dough together in plastic wrap, then roll into 1 1/4-inch balls.
Beat the 2 remaining eggs in a small bowl.
Dip each ball in the beaten egg and roll in coconut.
Place balls on parchment-lined baking sheets, and press an indentation into each with your thumb.
Bake for 10 minutes, then remove sheets from oven, and re-press indentations. Bake cookies until golden, 9 to 10 minutes more. Let cool on wire racks. Repeat with remaining dough.
Melt caramel on half power for 30 seconds at the time until melted. Stir in heavy cream until smooth. Spoon into indentations in cookies, and sprinkle with sea salt. Rewarm caramel if it hardens before all cookies are filled.